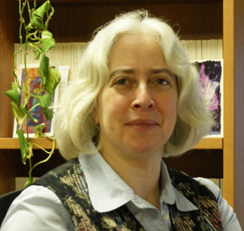 I am pleased to announce the appointment of Dr. Shari Baum to the role of Vice Dean, Life Sciences, in the Faculty of Medicine, McGill University. Dr. Baum takes over this role from Dr. Philippe Gros, who held the position since 2013 and recently became Deputy Vice-Principal (Research and Innovation). I would like to thank Dr. Gros for his leadership over the past five years, during which time, among other accomplishments, he led the development and revision of the Faculty's Strategic Research Plan, oversaw several successful major Canada Foundation for Innovation competitions, as well as successful Canada Excellence Research Chairs and Canada First Research Excellence Fund applications.

A James McGill Professor in the School of Communication Sciences and Disorders and its former Director, Dr. Baum has served as a valued member of the McGill Faculty of Medicine for more than 30 years. During this time, Dr. Baum has held several leadership positions, most recently as Associate Dean (Research), a role she fulfilled with distinction since 2014.

Actively involved in the administration of graduate and post-doctoral studies at McGill for many years, Dr. Baum has been nominated three times for awards of excellence in graduate supervision and teaching. Within the greater scientific community, she is repeatedly called upon as a reviewer for scientific journals and manuscripts. She also serves on several grant review panels, including for the Canadian Institutes of Health Research (CIHR) and is a co-chair of both the Faculty of Medicine's Committee for the Oversight of Shared Research Resource Facilities and the Standing Committee on Research.

A founding Director of McGill's Centre for Research on Brain, Language, and Music, Dr. Baum's research explores the intersection of neuroscience and linguistics, studying the neural bases of language and linguistic processing in normally aging and brain-damaged populations, the mechanisms underlying speech motor control and the acoustic aspects of speech sounds. She has published more than 100 articles and manuscripts in leading scientific journals, seven book chapters and presents regularly at major conferences and forums across North America and abroad.

Dr. Baum holds Master's and Doctoral degrees in Linguistics from Brown University in Rhode Island, in addition to a Master of Science degree in Communication Sciences and Disorders from the University of Vermont. Prior to joining McGill, she was a Visiting Assistant Professor and Research Associate in the Department of Cognitive and Linguistic Sciences at Brown University.

As Vice Dean, Life Sciences, Dr. Baum will be responsible for the development and implementation of strategic research directions and policies for the Faculty, in particular of the Strategic Research Plan of the Faculties of Medicine and Dentistry.

Dr. Baum will oversee the major research units, including the Goodman Cancer Research Centre and the Innovation Centre, and funding initiatives within the Faculty, and will serve as principal advisor to the VP-Dean's office for all research-related pursuits. She will have an important liaison role with the office of the Vice-Principal (Research and Innovation) and will also represent the Faculty on a number of internal committees as well as at research organizations outside of McGill, including the CIHR, the FRQ, the Table des Vice doyens de recherche des Facultés de médecine, the AFMC Research Committee, and Genome Québec.

Please join me in congratulating Dr. Baum on her new role and wishing her every success in her new endeavours.

Dr. David Eidelman
Vice-Principal (Health Affairs)

Dean of the Faculty of Medicine

December 10, 2018