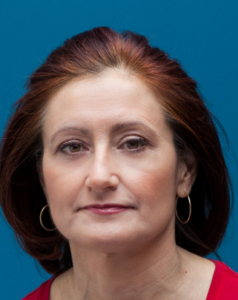 Dr. Sasha Bernatsky, Professor in the Department of Medicine at McGill University's Faculty of Medicine is the recipient of The Arthritis Alliance of Canada's (AAC) 2018 Knowledge Translation (KT) Practice Award. Dr. Bernatsky, who is also a researcher at the Research Institute of the McGill University Health Centre, received the award during the AAC's annual meeting held last November in Toronto.

"Throughout my career, I have always strived to communicate my research results effectively, not only to the scientific community but also to other stakeholders including policy makers, patients, and others," says Dr. Bernatsky. "It is truly an honor to receive the AAC's KT award."

A rheumatologist, Dr. Bernatsky's research focuses on outcomes in rheumatic diseases, including morbidity, mortality, environmental factors and the economic impact of conditions such as systemic lupus erythematosus (SLE) and rheumatoid arthritis (RA). She has established herself as a leader in research and knowledge translation in the field, publishing an average of 20 papers yearly and has an h-factor of 45. Her work is frequently cited. She is first/senior author on 117 peer-reviewed papers and has co-authored 138. She has published 22 reviews, five chapters, a book, and over 300 abstracts from national and international meetings, half as first/senior author. She has multiple publications in the highest impact rheumatology journals and papers in Circulation, Environmental Health, among other journals.

Dr. Bernatsky is an active member in numerous research networks, leading international initiatives on rheumatic disease research. As co-PI, she helped develop the CAnadian Network for Advanced Interdisciplinary Methods for comparative effectiveness research (CAN-AIM) to provide new, accurate data on long-term, real-world outcomes for the Drug Safety and Effectiveness Network (DSEN), a joint initiative between the Canadian Institutes for Health Research and Health Canada.  She works closely with Health Canada and other knowledge users to respond to queries that highlight priority areas in studying drug therapies, including drugs for RA and ankylosing spondylitis.

Composed of 36 member organizations, the AAC was formed in 2002 with the goal of uniting the arthritis community and work on common goals to improve the lives of Canadians living with arthritis.

Congratulations Dr. Bernatsky!

January 22, 2019