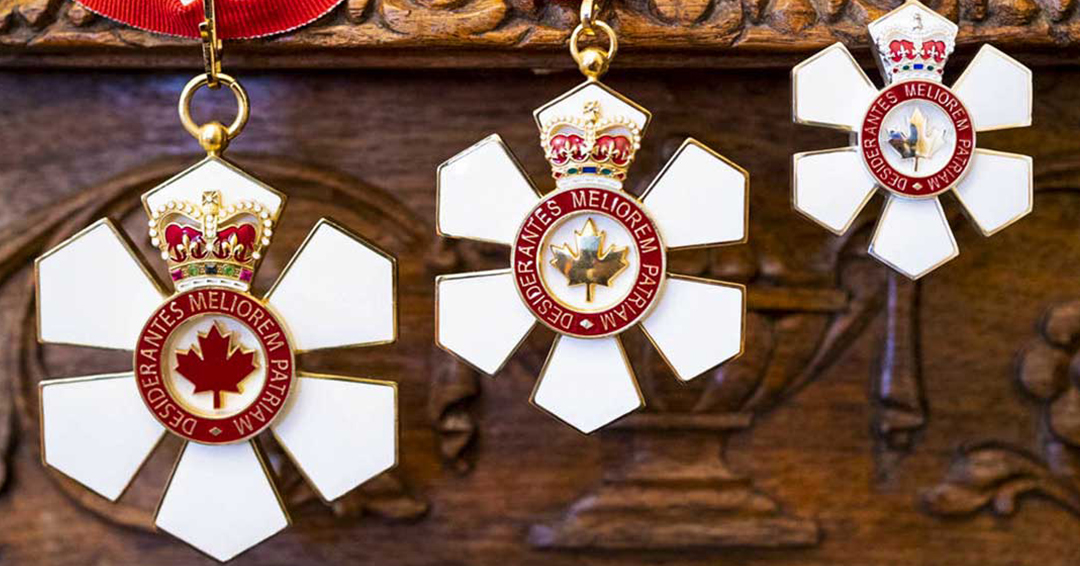 Dr. Roderick McInnes, Senior Investigator and Past Director of the Lady Davis Institute (LDI) at the JGH, has been promoted to Officer of the Order of Canada for his continued contributions to the field of neurogenetics and for his strong leadership in Canada's research community.
Dr. McInnes, OC, OOnt, M.D., Ph.D., has held the Alva Chair in Human Genetics since 2010 at McGill University, where he is a Professor of Human Genetics and Biochemistry. Until 2017, he also held the Canada Research Chair in Neurogenetics.
Dr. McInnes is an internationally recognized leader in the fields of eye development and inherited eye disease. His discoveries have included the identification of major regulatory genes of eye development, the association of these genes with inherited blindness, and the co-discovery of retinal stem cells.
He has also made many notable contributions to the understanding of the molecular basis of retinal and eye development, the identification of genes and processes associated with retinal degeneration, and knowledge of synaptic proteins that modulate ion channels in the nervous system.
This work has earned him many honours, including appointments to the Order of Ontario in 2008, and to the Order of Canada, initially as a Member, in 2009.
"On behalf of the entire LDI community, we congratulate Dr. McInnes on receiving Canada's highest honour for his outstanding achievements and leadership in health research throughout his remarkable career," said Dr. Stephen Robbins, Director of the LDI.
Over the years, many national and international scientific organizations have benefited from Dr. McInnes's leadership. After serving for a decade as the inaugural Scientific Director of the Institute of Genetics of the Canadian Institutes of Health Research (CIHR), he moved from the University of Toronto and the Hospital for Sick Children to become the first Director in the LDI's history recruited from outside of McGill.
From 2009 to 2021, under his leadership, the national and international stature of the LDI and of JGH as a leading clinical and fundamental research facility grew markedly.
In 2017-2018 Dr. McInnes served as the Acting President of CIHR, overseeing the national health research funding agency in a particularly difficult period.
For this and his other contributions to health research, he received the 2018 Award of Honour of Friends of CIHR, the 2019 Research Canada Leadership in Advocacy Award, and the 2019 Paul Armstrong Lecture Award of the Canadian Academy of Health Sciences.
Dr. McInnes is also a Fellow of the Royal Society of Canada and of the Canadian Academy of Health Sciences, and Past President of the American Society of Human Genetics (2010).