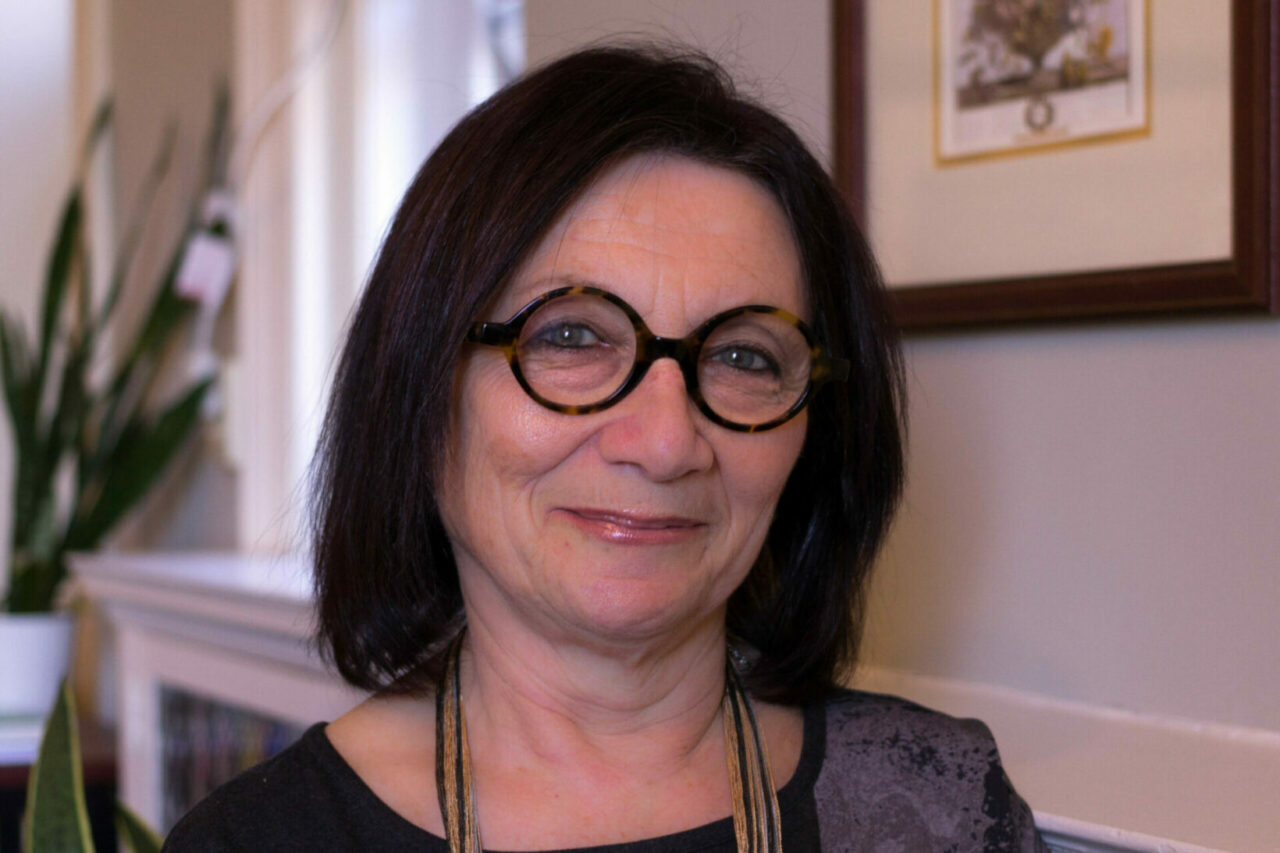 In recognition of her vast achievements in the STEM fields, her lifelong commitment to population and public health, and her courageous breaking of barriers and providing a path for generations to follow, Dr. Rebecca Fuhrer, Director of the Master of Science in Public Health Program and immediate past chair of the Department of  Epidemiology, Biostatistics, and Occupational Health at McGill, was recently awarded with a Distinguished Alumni Award from Brooklyn College, where she graduated with a Bachelor's degree in psychology.  She subsequently received her MSc and PhD in Medical Information Science from the University of California at San Francisco (UCSF), working on computer supported clinical decision making.

"This award means a great deal to me as I recognize how many "success" stories Brooklyn College can celebrate and I was honoured to be singled out this year," said Dr. Fuhrer. "At the time I did not realize or think about doors being open for women or not.  I just did what I enjoyed studying and doing, and was fortunate and lucky that opportunities were open to me because people were needed in the early days of computing regardless of gender or race. Things have evolved in many ways since then, but there are still societal and institutional changes that are needed to ensure that work environments and career trajectories are balanced for all.  Although I was asked to address the graduates and their guests with an inspiring message, in fact I came away from the day having received far more than I gave, and these students and their future, are the real inspiration for us all.  I never anticipated how much of a homecoming this would turn out to be and how good that would make me feel."

Recently elected as a Faculty of Medicine representative to the University's Senate, Dr. Fuhrer is an elected Fellow of the Canadian Academy of Health Sciences and a member of the French Agence Nationale de la Recherche Scientific Advisory Committee for the Grand Challenge Plan d'Action – Vie, Santé et Bien Etre. She has had an outstanding career in the field of epidemiology and population health sciences, focusing her work on the social determinants of mental health, especially in regard to gender, aging, social integration and social position. This involves research in the areas of etiology and risk factors for certain diseases, such as depression and dementia, and the study of health care delivery and organization.

From 2002 through 2012 Dr. Fuhrer served as the Chair of the Department of Epidemiology, Biostatistics, and Occupational Health.  During her mandate the department expanded its scientific breadth, recruited over 16 new faculty members, and strengthened existing and created new graduate training programs.

Dr. Fuhrer has received numerous awards and honours for her achievements, including the Canada Research Chair in Psychosocial Epidemiology, the French Ministry of Foreign Affairs Postdoctoral Fellowship Award, the Institut national de la santé et de la recherche médicale (INSERM)–John H. Fogarty (National Institutes of Health) Postdoctoral Research Fellowship, a National Library of Medicine Doctoral Fellowship and the American Association of University Women Graduate Fellowship Award. She has published over 100 peer-reviewed articles that have appeared in many of the most prestigious scientific journals and, since 1990, has been invited as an expert speaker at more than 70 conferences, events, and lectures.

As one of the first women to receive a PhD in medical information science in the 1970s, Dr. Fuhrer stands as a role model for many women, some of whom she has personally mentored.

Congratulations Dr. Fuhrer!