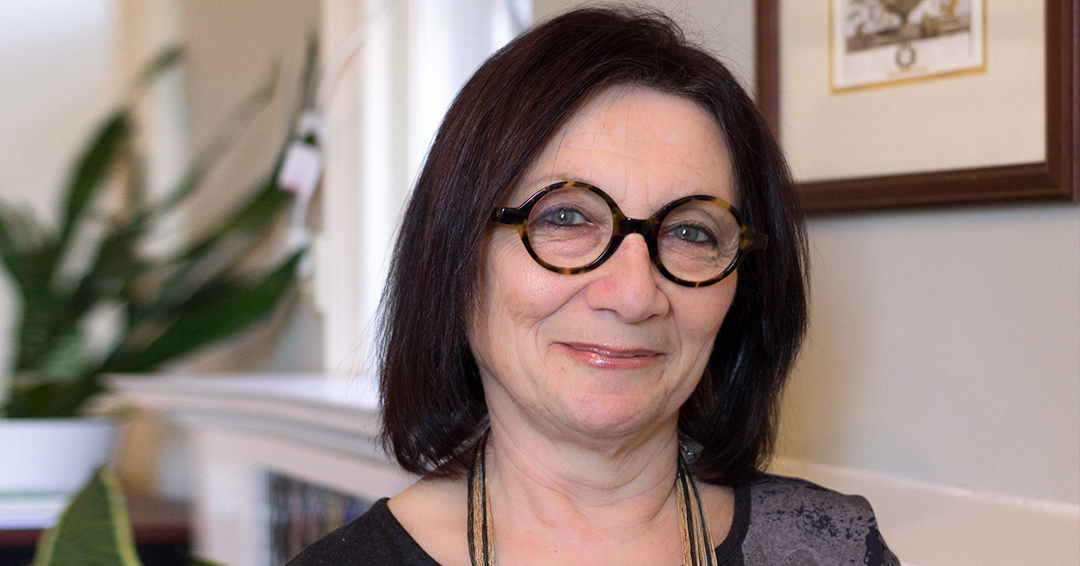 We are pleased to announce the appointment of Dr. Rebecca Fuhrer as Interim Chair, Department of Epidemiology, Biostatistics and Occupational Health (EBOH), School of Population and Global Health, Faculty of Medicine and Health Sciences, McGill University. Dr. Fuhrer replaces Dr. Robert Platt, who served as Interim Chair for the past year. We would like to thank Dr. Platt for his leadership in guiding the Department during this time, particularly through an academic year shaped by the ongoing pandemic.
Dr. Fuhrer is widely recognized for her distinguished career in epidemiology and population health sciences. She attended the University of California at San Francisco where she completed her MSc and PhD (Medical Information Science). Prior to this, she obtained a BA in Psychology from Brooklyn College, City University of New York, which, in 2015, granted her a Distinguished Alumni Award in recognition of her many achievements in the STEM fields, lifelong commitment to population and public health, and breaking barriers for women in STEM.  She was elected a Fellow of the Canadian Academy of Health Sciences in 2012.
Dr. Fuhrer has been a Professor in EBOH for almost 20 years, and previously served as Chair of the Department from 2002 through 2012. She was the Founding Director of the Department's MSc in Public Health (MScPH) Program, having served in the role from 2011 to 2016, and held the Canada Research Chair in Psychosocial Epidemiology from 2004 to 2011.  Her research has focussed on the epidemiology of the social determinants of mental disorders, cognitive aging, and mental health services.
Before joining EBOH, Dr. Fuhrer was a Senior Lecturer, Department of Epidemiology and Public Health, University College London, and a Research Scientist at the Institut national de la santé et de la recherche médicale (INSERM), Paris, France, and an Assistant Professor at the Harvard School of Public Health. She has served on the CIHR Institute of Aging Advisory Board and in various capacities on Scientific Boards at INSERM and the Agence Nationale de la Recherche (Paris). She is currently a Member of the Board of Directors, Health Data Research Network Canada (HDRN Canada), and is a member of university tenure committees at McGill.
Since 2017, she has served as the McGill Director for the McGill-University–University of Bordeaux Dual Degrees in Public Health Data Science (MSc) and Digital Public Health (PhD). Over the course of her career, she has supervised the work of many students and trainees and has published more than 100 peer-reviewed articles as well as book chapters.
As Interim Chair, Dr. Fuhrer will lead the Department in its research and education missions and provide mentoring to faculty members. She will make recommendations on recruitment, academic appointments, promotion and tenure, and contribute to positioning the Department within the new School of Population and Global Health..
Please join us in thanking Dr. Fuhrer for taking on the interim leadership of EBOH and in wishing her every success in this role.
Dr. David Eidelman
Vice-Principal (Health Affairs)
Dean of the Faculty of Medicine and Health Sciences

Dr. Timothy Evans
Inaugural Director and Associate Dean
School of Population and Global Health