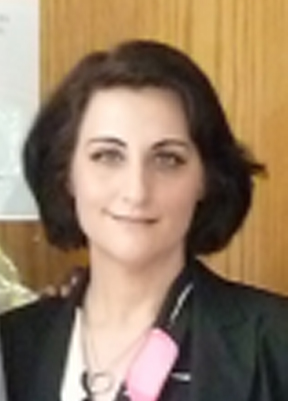 We are pleased to announce the appointment of Dr. Paola Fata to the position of Assistant Dean, Resident Affairs, Faculty of Medicine, McGill University. Dr. Fata succeeds Dr. Richard Montoro, who has held the position since 2011. An Assistant Professor at McGill and a psychiatrist at the MUHC, Dr. Montoro brought over 25 years of valuable experience to the Faculty's WELL Office. He assumed the full portfolio of administrative responsibilities related to resident resilience, transforming it into a fully functional resource for postgraduate learners. We thank Dr. Montoro for his steadfast commitment to the well-being of our residents.

A graduate of McGill's Faculty of Medicine, Dr. Fata completed her postgraduate surgical training at McGill and at the University of Manitoba before completing a trauma fellowship at the Inova Fairfax Regional Trauma Center in Virginia. An Associate Professor of Surgery at McGill, Dr. Fata has been Program Director of the General Surgery Program for the Faculty since 2007.

Over the course of her career, Dr. Fata has been nominated for, and received, numerous awards, including multiple Teaching Excellence Awards within the Department of Surgery. In 2012, she was named to the Faculty Honour List for Educational Excellence. She has served on numerous national committees, as a member of the Royal College Specialty Committee in General Surgery, as Vice-Chair of the Area of Focused Competence in Trauma and is a previous member of the Royal College Test Committee in General Surgery. Currently, she is Co-Chair for the Canadian Association of General Surgeons Exam Committee, Chair of the General Surgery Educational Leadership Council and is President-Elect Secundus for the Canadian Association of General Surgeons. Dr. Fata's research interest is focused on investigating quality improvement in residency training and education.

Reporting to the Vice-Dean, Education, Dr. Fata is responsible for managing support services to residents, including the oversight and organization of the Wellness curriculum, promoting resident health initiatives, and leading a multipronged approach to identify and assist struggling residents. She will serve as a liaison with the Postgraduate Medical Education Office as well as with the University's student services and student leadership groups. As the advocate for McGill residents, Dr. Fata will not participate in resident evaluation and promotion during her term as Assistant Dean, Resident Affairs to avoid conflict of interest.

We are delighted to welcome Dr. Paola Fata into this role and are confident she will assume it with aplomb. Please join us in welcoming her and in wishing her the utmost success.
Dr. David Eidelman


Vice-Principal (Health Affairs)


Dean of the Faculty of Medicine

Dr. Annette Majnemer


Vice-Dean, Education