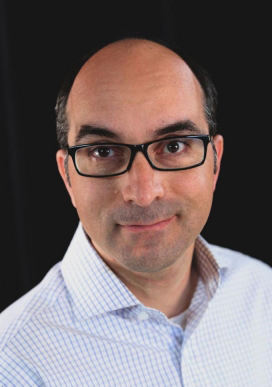 Spotlight on Dr. Nicola Casacalenda

Dr. Casacalenda is an Associate Professor in the McGill Department of Psychiatry. As Training Director and Clinical Supervisor at the Jewish General Hospital, Dr. Casacalenda is actively involved in the training of psychiatry and family medicine residents.  He has recently chaired the McGill Department of Psychiatry Curriculum Review Committee, Collaborative Mental Health Task Force, and Family Skills Training Task Force.  He is also former vice-chair of the Psychiatry Examination Board of the Royal College of Physicians and Surgeons of Canada.  Dr. Casacalenda is Director of the Collaborative Mental Health Program at the Jewish General Hospital where he serves as a consultant to the Herzl Family Practice Centre and the Mental Health Team of CSSS Bordeaux-Cartierville/Saint-Laurent.    Dr. Casacalenda's main areas of clinical interest include collaborative mental health care, occupational disability and psychodynamic psychotherapy and psychiatry.

Dr. Casacalenda is a two-time recipient of the Jewish General Hospital Department of Psychiatry Henry Kravitz Award for Best Teacher and three-time recipient of the McGill Psychiatry Residents' Association Award for Best Teacher.  In 2011, Dr Casacalenda was named to the McGill Faculty Honour List for Educational Excellence.
The Association of Chairs of Psychiatry of Canada (ACPC) chose Dr. Casacalenda as recipient of the 2013 Award for Excellence in Education. The object of this prestigious national award is to highlight the importance of education in Canadian universities by rewarding exceptional contributions to education in psychiatry.

"Although I am passionate about teaching and learning, most of my educational endeavours were arrived at serendipitously.  I am very grateful to all my colleagues and students who, through their support, have made it possible for me to pursue my passion over the years." – Nicola Casacalenda.

November 5, 2013