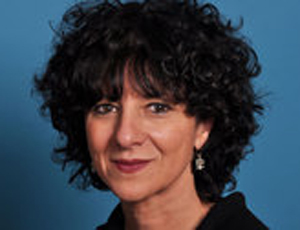 The Department of Psychiatry is pleased to announce that Dr. Mimi Israël was appointed Interim Chief of Psychiatry for CIUSSS de l'Ouest-de-l'Île-de-Montréal, effective January 4, 2016. The Department of Psychiatry of the CIUSSS de l'Ouest-de-l'Île-de-Montréal consists of 76 active and 12 associate members working at the Douglas Mental Health University Institute, the Lakeshore General Hospital and the St. Mary's Hospital Center.

The ministry has not yet determined the rules and regulations regarding the appointment of medical department heads. As this may take considerable time, the CIUSSS de l'Ouest-de-l'Île-de-Montréal has decided to go ahead and fuse respective departments under an interim leadership pending the approval of a formal selection process by the MSSS.

Dr. Israël brings to this position extensive leadership, experience, and a deep understanding of both the Quebec health care system and our academic environment. She will work with Dr. Santokh Singh and Dr. Candice Cattan to ensure that the Department of Psychiatry of CIUSSS de l'ouest will continue to serve the everyday needs of our members effectively.

I take this opportunity to thank Dr. Singh for his remarkable dedication, hard work, leadership and collegiality during his term as Chief of Psychiatry at St Mary's.

Please join me in congratulating Dr. Mimi Israël and in wishing her much success in the undertaking of this new challenge and role as Interim Chief.

Sincerely,

Gustavo Turecki

Chair

Department of Psychiatry

January 14, 2016