INTERNAL NOTICE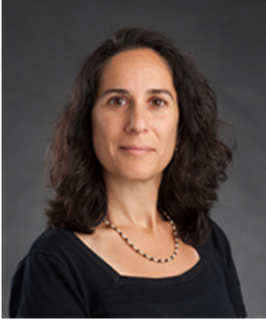 We are pleased to announce the appointment of Dr. Michelle Elizov to the role of Associate Dean, Faculty Development, Faculty of Medicine, McGill University, effective July 1.

Dr. Elizov is an Associate Professor in the Department of Medicine, and a member of the Division of General Internal Medicine, Jewish General Hospital (JGH). She replaces Dr. Miriam Boillat, who has held the role of Associate Dean, Faculty Development for the past nine years. We thank Dr. Boillat for her exemplary service to the Faculty Development office where, with wisdom, kindness and grace, she led her team to provide activities to enrich and support the full range of academic career roles and journeys across the Faculty of Medicine. Fostering interprofessional collaboration and emphasizing high educational standards, she has helped make Faculty Development an integral part of life-long learning for all faculty members.

Working with the Assistant Deans, Faculty Development at the Montreal Campus and Campus Outaouais, as Associate Dean, Dr. Elizov will be responsible for development programs and activities for faculty members and other key stakeholders in the Faculty of Medicine. Her responsibilities will include planning and conducting faculty-wide educational initiatives, and site-specific workshops and rounds to promote faculty skills in teaching, research and leadership.

She will also be responsible for flagship programs such as the Teaching Journey Program and Leadership Development Program, as well as orientation and career development sessions for faculty members in collaboration with Academic Affairs and the Office of the Dean. Dr. Elizov will also ensure that faculty development programs and appropriate educational resources are available at the Campus Outaouais and across the McGill RUISSS territory.

Dr. Elizov is a graduate of McGill's MDCM program and completed her residency and fellowship training in General Internal Medicine at the JGH. In 2004, she received a Master in Health Professions Education (with honours) from the University of Maastricht in the Netherlands, where her thesis focused on teaching in the ambulatory care setting.

Dr. Elizov has been a member of the Faculty Development team since 2005, most recently serving as Assistant Dean. Over the course of her career, she has gained significant expertise in health professions education through roles such as Chair of the General Internal Medicine (GIM) Postgraduate Training Program Competence Committee at McGill, and as Vice-Chair of the Royal College of Physicians and Surgeons of Canada GIM Specialty Committee. She was also the Director of University and Medical Education, CIUSSS Centre Ouest de l'Ile de Montreal from 2015 to 2017.

In her time as Assistant Dean, Dr. Elizov was responsible for leading the Strategic Planning process for Faculty Development, establishing the short-, medium- and long-term goals of the program. She guided the team in determining how best to define and achieve excellence in faculty development. Building on relationships she developed in her role as Director of University and Medical Education for the CIUSSS, she helped the Faculty Development office collaborate more extensively with teaching partners. She also led increased collaborations across the Faculty's Schools and with other partners such as the Academic Affairs office. She contributed to Faculty-wide initiatives including ongoing development of a Chairs' School, a Peer Coaching initiative, and a Faculty-wide blended learning series.

Please join us in congratulating Dr. Elizov on her new role in Faculty Development, and in wishing her continued success.

Dr. David Eidelman


Vice-Principal (Health Affairs)


Dean of the Faculty of Medicine

Dr. Lesley Fellows


Vice-Dean, Academic Affairs
May 14 2020