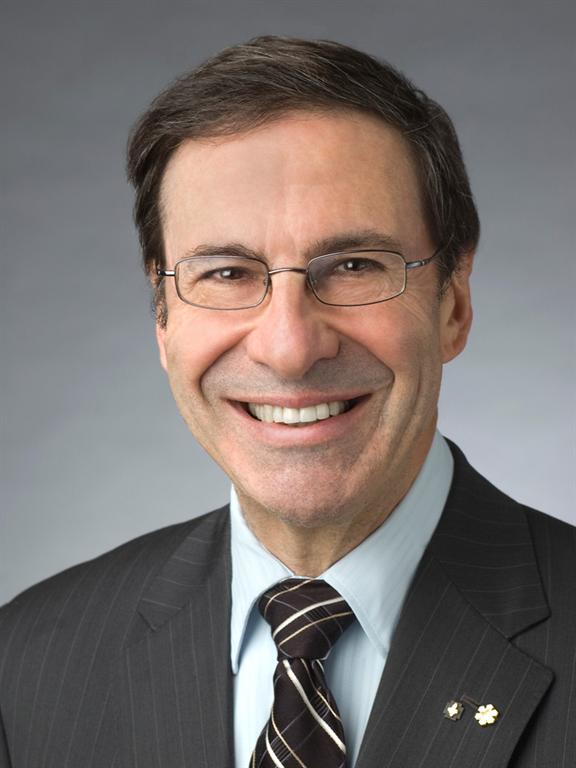 Dr. Mark Wainberg, Professor of Medicine and Microbiology and Immunology at McGill University and  Director of the McGill University AIDS Centre, was presented with the 2016 Association of Medical Microbiology and Infectious Disease Canada (AMMI) Lifetime Achievement Award in recognition of his outstanding and distinguished career during the Association's annual conference held March 30-April 2 in Vancouver.

Dr. Wainberg's research and collaboration on AIDS and HIV are acknowledged as having saved millions of lives around the world. He played a lead role in the discovery and development of lamivudine (3TC), as an antiviral drug, now one of the most widely used drugs in the treatment of HIV. While President of the International AIDS Society, he brought unprecedented international attention to the lack of access to anti-HIV drugs in developing countries. Most recently, Dr Wainberg has turned his attention to achieving a cure for HIV infection.

"I am greatly humbled and honoured to be recognized but hope that I will not now be expected to immediately retire," said Dr. Wainberg of receiving the award.

Dr. Wainberg is an elected fellow of the Royal Society of Canada and is an Officer of the Order of Canada. He is also an Officer of the Ordre National du Québec, a Chevalier in the Legion d'Honneur of France, an Honorary Fellow of the Royal College of Physicians and Surgeons of Canada, the recipient of the Killam Prize in Health Sciences for 2012, and the recipient of the Cubist-ICAAC Award of the American Society for Microbiology for outstanding achievement in research on infectious diseases, for 2014. He is also the recipient of a number of honorary doctorates.

Dr. Wainberg is an author of over 500 research papers and 100 reviews and commentary articles that have appeared in the scientific literature, and is the corresponding author on most of these. He is co- Editor-in-Chief of Retrovirology, co-Editor-in-Chief of Journal of the International AIDS Society, and is a member of the editorial committees of multiple other journals. More than 30 students have obtained their PhD degrees under his tutelage.

Congratulations Dr. Wainberg!

April 1, 2016