Dr. Marion Dove appointed Chair, Department of Family Medicine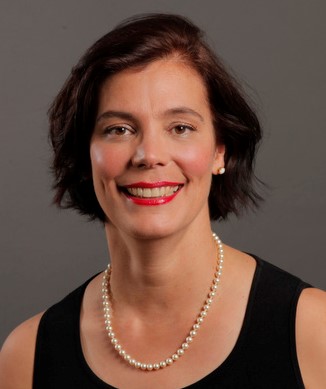 We are pleased to announce the appointment of Dr. Marion Dove to the position of Chair of the Department of Family Medicine, Faculty of Medicine, McGill University, effective November 1, 2019. Dr. Dove takes over from Dr. Howard Bergman, who fulfilled this role with distinction since 2012. Dr. Bergman was recently appointed Assistant Dean, International Affairs. We would like to take this opportunity to once again thank Dr. Bergman for his leadership and his dedication to the Department of Family Medicine, which has grown enormously in both size and prestige under his tenure.

Dr. Dove graduated from Harvard University with a BA in Physics in 1988 and then earned her MD from McMaster University in 1994. She came to McGill for her Family Medicine residency, completing it in 1996. After spending the following year at the University of Toronto on a women's health scholarship, she returned to Montreal, beginning her academic career at McGill as a Faculty Lecturer in the Department of Family Medicine in 1998. She was promoted to Assistant Professor in 2008 and Associate Professor in 2017.

Since 2016, Dr. Dove has been Associate Chair of the Department, responsible for the education portfolio. In 2015, Dr. Dove was appointed Director of Postgraduate Education (Residency program) for the Department of Family Medicine. In this role, Dr. Dove has been responsible for the Faculty of Medicine's largest residency program, a bilingual program with approximately 250 trainees working at nine sites – six in Montreal and the others in Châteauguay, Val D'Or and in the Outaouais region. Prior to that Dr. Dove was Director of Faculty Development for the Department, a position she held since 2009. She is also affiliated with the Department of Family Medicine (with obstetrical privileges) at the Jewish General Hospital and the CLSC Côte-des-Neiges.

Dr. Dove has been the recipient of many awards, including most recently the McGill Postgraduate Medical Education (PGME) Program Director Leadership Award in 2018, for which she was nominated by her peers and residents in the Family Medicine program. Her nominators praised Dr. Dove's student-centred approach, as well as her dedication to resident wellness and to faculty learning.

Dr. Dove sits on several important committees in the Faculty, including the PGME Advisory Committee, the Resource Allocation Committee, and the Committee on Medical Education Governance.

As Chair, Dr. Dove will oversee the running of the Department, which currently includes approximately 950 family physicians and a rapidly growing research and graduate education presence. Dr. Dove will continue to build on the department's research strengths in areas such as participatory research, health services delivery and policy, and clinical research, while at the same time nurturing its large training programs for medical students, residents, nurse practitioners and clinician-educators with its partners at urban and rural clinical training sites. She will also promote innovation in medical education, clinical care, faculty development and continuing medical education.

Please join us in congratulating Dr. Dove and wishing her every success in her new role.

Dr. David Eidelman
Vice-Principal (Health Affairs)

Dean of the Faculty of Medicine

Dr. Lesley Fellows
Vice-Dean, Academic Affairs

October 16 2019