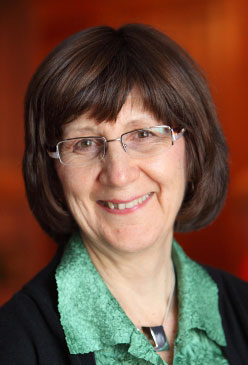 The Canadian Society for Immunology (CSI) has selected Dr. Marianna M. Newkirk as the recipient of the 2012 John D. Reynolds Award, an honor that recognizes a member of CSI for exceptional service to the organization.

Associate Professor of Medicine at McGill, Dr. Newkirk's area of research is autoimmune disease. She is also a co-founder of Immunology Montreal, a project developed to furnish the Montreal community with immunology education through outreach activities. The organization aims to increase awareness of immunology issues and influence domestic policy by involving local educators and political figures.

Additionally, Dr. Newkirk actively organizes scholarships for Montreal students to attend CSI and served as treasurer of the International Union of Immunological Societies (IUIS), an umbrella organization for many national and regional immunology societies. Also, in 2004, Dr. Newkirk organized an International Congress of Immunology in Montreal.

Given to a long-time member of CSI, the John D. Reynolds Award acknowledges an individual who demonstrates dedicated service to CSI and creative effort on behalf of the organization.

For more information about the Canadian Society for Immunology, click here.

February 28, 2012