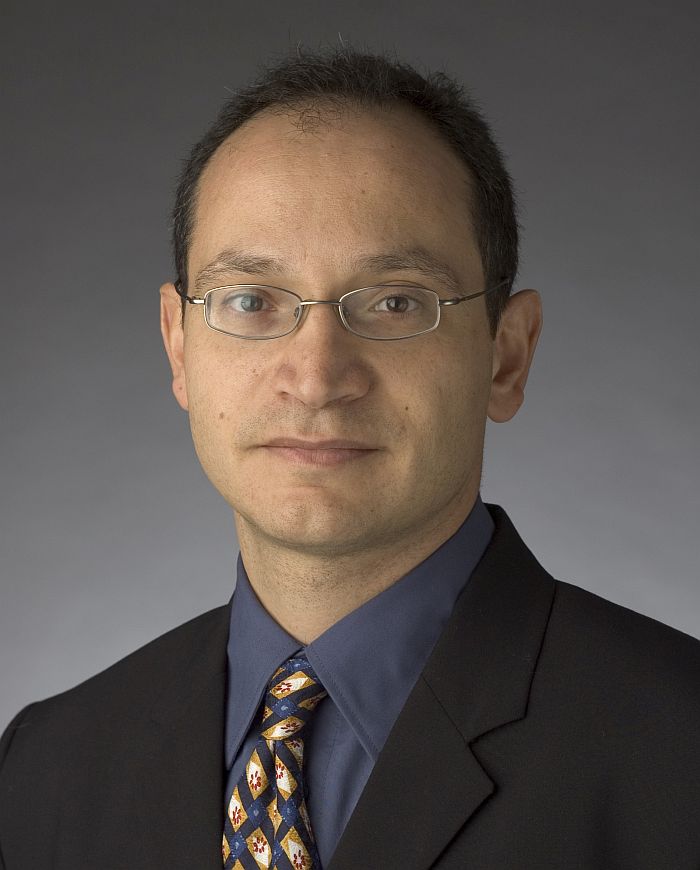 It is with great pleasure that we announce the appointment of  Dr. Khalil Sutanem as the new Head and Neck Disease Site Lead for the Rossy Cancer Network (RCN), effective immediately.

The disease site teams are at the heart of the clinical focus of the RCN, bringing world-class best practices to the McGill-affiliated hospitals, while improving outcomes in cancer survival and quality of life.

Dr. Sultanem will lead one of the seven Disease Site Teams being put in place: breast, gastro-intestinal, genitourinary, gynecological, lung, malignant hematology, and head and neck.

These cross-institutional working groups will tackle a number of joint initiatives. The Head and Neck group will concentrate on developing network-wide clinical guidelines, integrating tumour boards, and defining clinical indicators in order to measure treatment outcomes and drive improvement initiatives.

After obtaining his medical degree at the Université de Sherbrooke, Dr. Sultanem completed a residency in radiation oncology at the McGill University Health Centre (MUHC), followed by a fellowship in head and neck oncology and radiotherapy at the University of California in San Francisco.

Since 2001, he has been practicing as a radiation oncologist specializing in head and neck oncology and Intensity Modulated Radiotherapy (IMRT) at the Jewish General Hospital, where he was also acting chief of Radiation Oncology from 2006 to 2007. Dr. Sultanem is an assistant professor at McGill University, as well as the site director for McGill's Undergraduate Oncology Program, and the director of the university's Residency Program for Radiation Oncology.

His numerous publications can be found in leading scientific journals; his research interests focus on sarcoma, as well as central nervous system and head and neck radiotherapy and IMRT. He has been active in the leadership of the Quebec Radiation Oncology Association since 2006, and is currently its president.

Dr.  Sultanem's experience makes him well suited to be the Head and Neck Disease Site Lead for the Rossy Cancer Network. Please join us in wishing him much success in his new RCN leadership role.

Sincerely,

Wilson H. Miller, Jr., MD, PhD
Clinical Lead

Rossy Cancer Network