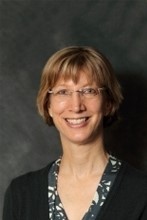 By Monica Slanik, School of Physical and Occupational Therapy
In November 2018, Dr. Judith Soicher and Dr. Sabrina Figueiredo from McGill University's School of Physical and Occupational Therapy attended the inauguration of the Clinique universitaire de physiothérapie de l'UQAC,  an important milestone for McGill's physiotherapy program offered by extension at l'Université du Québec à Chicoutimi (UQAC). Dr. Soicher, invited speaker at the event, and one of the key drivers behind the initiative since its inception, recently took some time to share her thoughts about this innovative and successful partnership between the two institutions.
This partnership seems to have produced a wonderful outcome. Can you tell us about how the need was identified and when the seeds of the partnership began?

Beginning in 2005, UQAC, its regional community and the Ministère de l'Éducation, du Loisir et du Sport expressed a great interest in developing a physiotherapy program at UQAC in order to address the shortage of physical therapists in Quebec's Saguenay-Lac-St-Jean region. UQAC was looking at the possibility of hosting, on its premises, an extension program in Physical Therapy that was offered by a university with an established and recognized program. Discussions began with McGill administrators to undertake this collaboration, and, in 2010, an official memorandum of understanding was signed between the two universities. The extension program at UQAC enrolled its first students in September 2012. Since that time, McGill has offered its Bachelor of Rehabilitation Science and Master of Science Applied (Physical Therapy) programs, which are delivered in French at UQAC by local academic and clinical faculty members.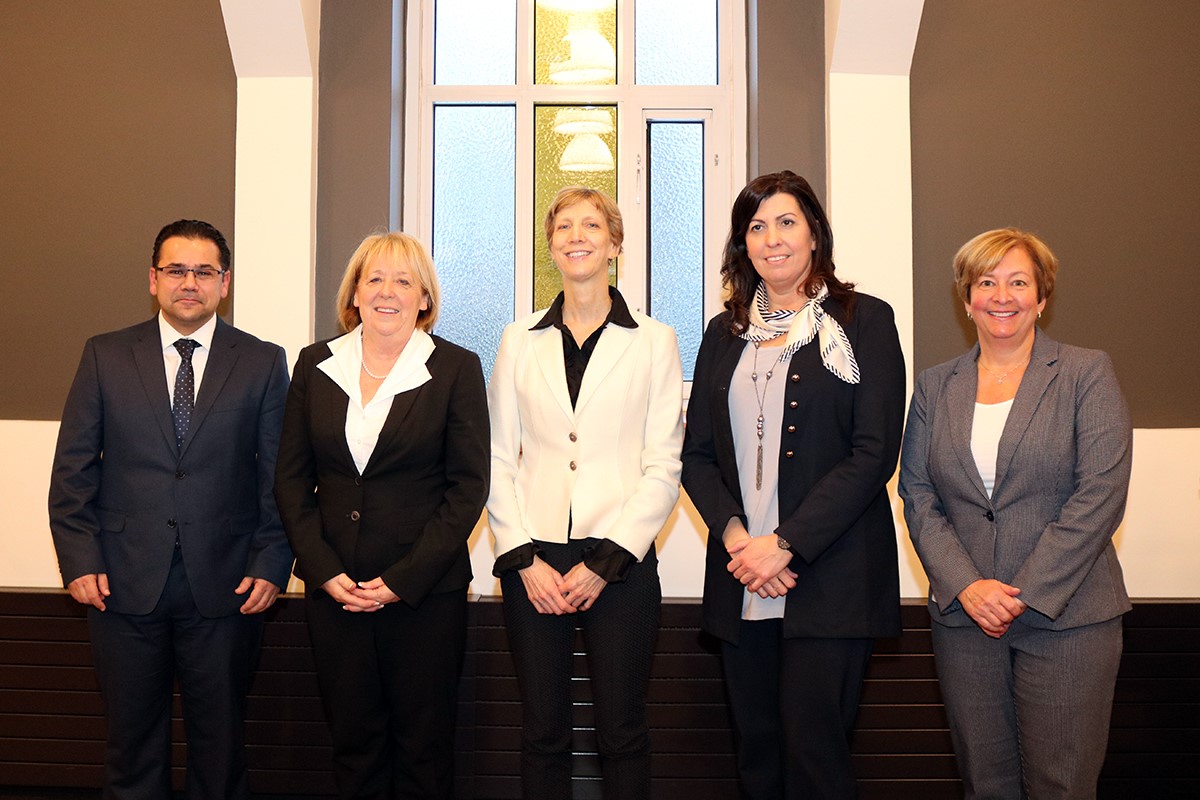 What was the process like to develop the program, how long did it take and how many people were involved?
As Director of McGill's Physical Therapy program from 2009 to 2017, I was one of many individuals involved in developing the UQAC extension program. I would say that the most intensive work took place during the first iteration of the curriculum from 2012 to 2017, when the first cohort graduated with their Master's degrees. From the start, it was apparent that the operational, academic, and human complexities of delivering an extension program went far beyond a memorandum of understanding. We were able to navigate these complexities, though, thanks to a whole village of stakeholders – too many to count – who were strongly committed to the partnership. Stakeholders included the students at UQAC, who demonstrated outstanding professionalism and provided invaluable feedback. The faculty and clinical educators at UQAC worked incredibly hard to ensure that the UQAC-campus program met the highest academic standards. Also, faculty members from McGill's Physical Therapy program shared their expertise, pedagogical materials and time with their UQAC colleagues.  In particular, Dr. Liliane Asseraf-Pasin, the current McGill Physical Therapy program director, Ms. Linda Labelle, PT, and Ms. Martha Visintin, PT, contributed immensely to curriculum implementation at UQAC. And finally, McGill's Faculty of Medicine and Enrollment Services provided immeasurable support.

Can you talk about some of the positive impacts or highlights you have already observed?
For students from Saguenay-Lac St. Jean who wish to pursue studies in physical therapy, the main benefits of remaining in their region are that their university studies are more affordable, and they can learn about the health care needs of their own community. Local students, as well as those from further away who choose to study there, are likely to find employment and remain in the region after completing their studies. As a result, these Master's-trained clinicians, together with the program's academic faculty, are already contributing to their local health care and scientific communities, thereby building capacity in rehabilitation practice and research.

At a population level, a steady stream of graduating physical therapists entering the work force means that Saguenay residents will benefit from improved access to physical therapy services. The Clinique Universitaire de physiothérapie de l'UQAC provides a perfect example. The clinic offers treatment free of charge, with a focus on physical therapy services that are in high demand but less available in the region – such as rehabilitation for individuals with chronic lung conditions, or elderly individuals at risk for falls and loss of autonomy.

As well as its service to the population, the clinic has an educational mission to provide students with clinical placements in diverse areas of practice, and a research mission whereby faculty members can recruit clients from the clinic to participate in research. Therefore, the opening of the clinic is a definite highlight in the evolution of the UQAC program, due to its integrated missions of service, clinical education, and research. Another recent highlight is the extension program's achievement of a 'Fully Compliant' national accreditation status, which represents a huge success for such a young program.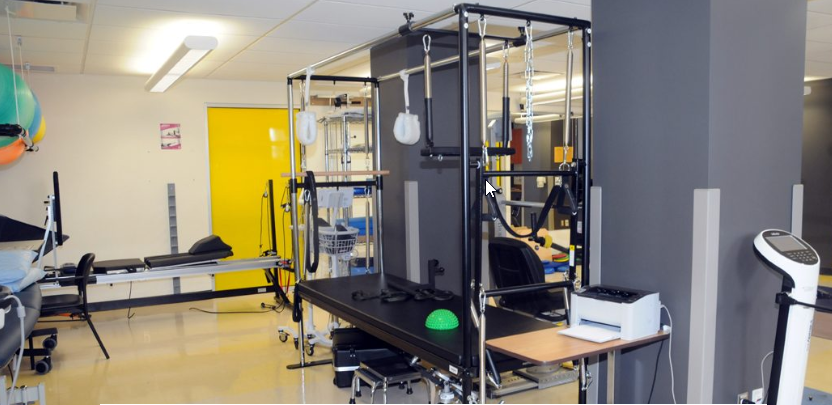 Do you have any words of wisdom or advice for someone else thinking of taking on a similar initiative?
I would tell them that for this type of initiative to succeed, the relationship between the institutions and between the involved individuals must be based on a shared vision, respect, and trust. Like any strong partnership, it is essential to address problems quickly by communicating openly, by putting yourself in the other person's shoes, and by sometimes compromising on non-essential issues. Finally, I would advise them to prepare themselves for an unpredictable journey, but one that is ultimately very rewarding on both professional and societal levels.

Related links:
CBC Radio-Canada Saguenay report on new University Clinic
UQAC Physiotherapy Clinic website
First cohort of Master's Students graduate from the UQAC program
February 21, 2019