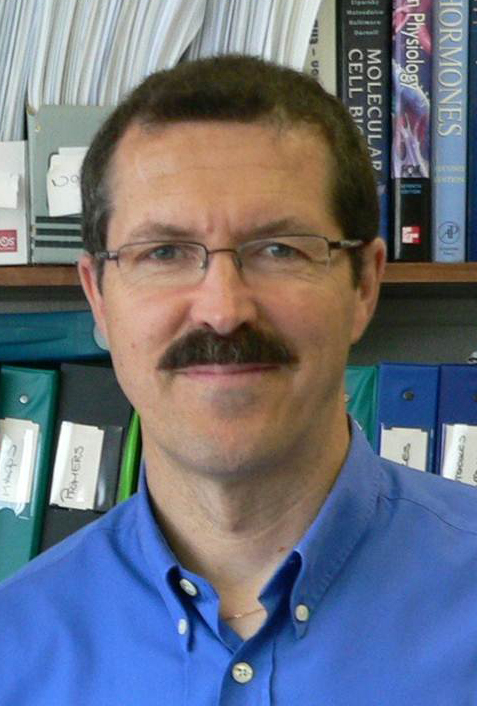 It is with pleasure that we announce the appointment of Dr. John White as Chair, Department of Physiology, Faculty of Medicine, McGill University, effective June 1. Dr. White succeeds Dr. John Orlowski, who we take this opportunity to thank for the superb leadership he has provided to the Department for the last 12 years. During his tenure, Dr. Orlowski has recruited outstanding young scientists who have established world-class research programs, ensured the excellence of both undergraduate and graduate training programs in the discipline of physiology and been involved in and/or led a number of strategic initiatives for the Faculty of Medicine. The recent QS global rankings, which rated McGill as having the third best physiology school in the world, are testament to his contributions.

Dr. White received both his Bachelor's and Master's degrees from Carleton University in Ottawa before earning a PhD in Biochemistry at Harvard University in 1987. From 1987 to 1991, he completed postdoctoral fellowship training at the Institut de Chimie Biologique in Strasbourg, France under the supervision of Dr. Pierre Chambon. He joined the Department of Physiology at McGill in March of 1991 as an Assistant Professor and was promoted to the rank of full Professor in the Departments of Physiology and Medicine in 2003. He is a member of a number of professional societies, including the American Association for the Advancement of Science and the Association francophone pour le savoir (Acfas).

Dr. White's varied research interests include identifying the nuclear receptor corepressor LCoR and extensive work related to Vitamin D and its broad potential for the treatment and prevention of indications including cancers and immune disorders. He has published more than 130 peer-reviewed articles and book chapters and serves as member, reviewer or editor on the editorial boards of four scientific journals. He most recently joined the inaugural editorial board for the newly created Journal of the Endocrine Society. A 2012 paper for which Dr. White served as lead author was selected as a top ten achievement in cancer research by the Canadian Cancer Society.

As Chair of the Department of Physiology, Dr. White will be responsible for the successful coordination of undergraduate, graduate and postgraduate education for the Department, while providing effective mentoring to faculty members. Leading the strategic planning and budget management for the Department, he will advise the Dean on academic matters. Finally, Dr. White will represent the Department in the Faculty Leadership Commons and at meetings of the Basic Science Chairs, while continuing to pursue and expand his own field of research.

Please join us in congratulating Dr. White on this appointment and in wishing him success in his new role as Chair of Physiology at McGill University.
Dr. David Eidelman


Vice-Principal (Health Affairs)


Dean of the Faculty of Medicine

Dr. Mara Ludwig


Vice-Dean, Academic Affairs
***

May 31, 2017