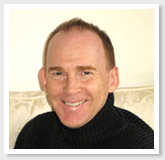 Le MWP Brain-to-Society Research Center et le Desmarais Global Finance Research Centrevous invitent cordialement à la Présentation de:

Dr John M. Coates
, Haut chercheur universitaire en neuroscience et en finance,
University of Cambridge
, Royaume-Uni
FIGHT OR FLIGHT ON WALL STREET : THE BIOLOGY OF FINANCIAL RISK TAKING
Le jeudi 29 avril, 2010, de 16h à 18h.
L'Amphithéâtre Meakins, McIntyre Medical Building, salle 521, 3655, promenade Sir William Osler

Pour plus de renseignements, veuillez cliquer ici.
Veuillez cliquer ici pour confirmer votre participation.