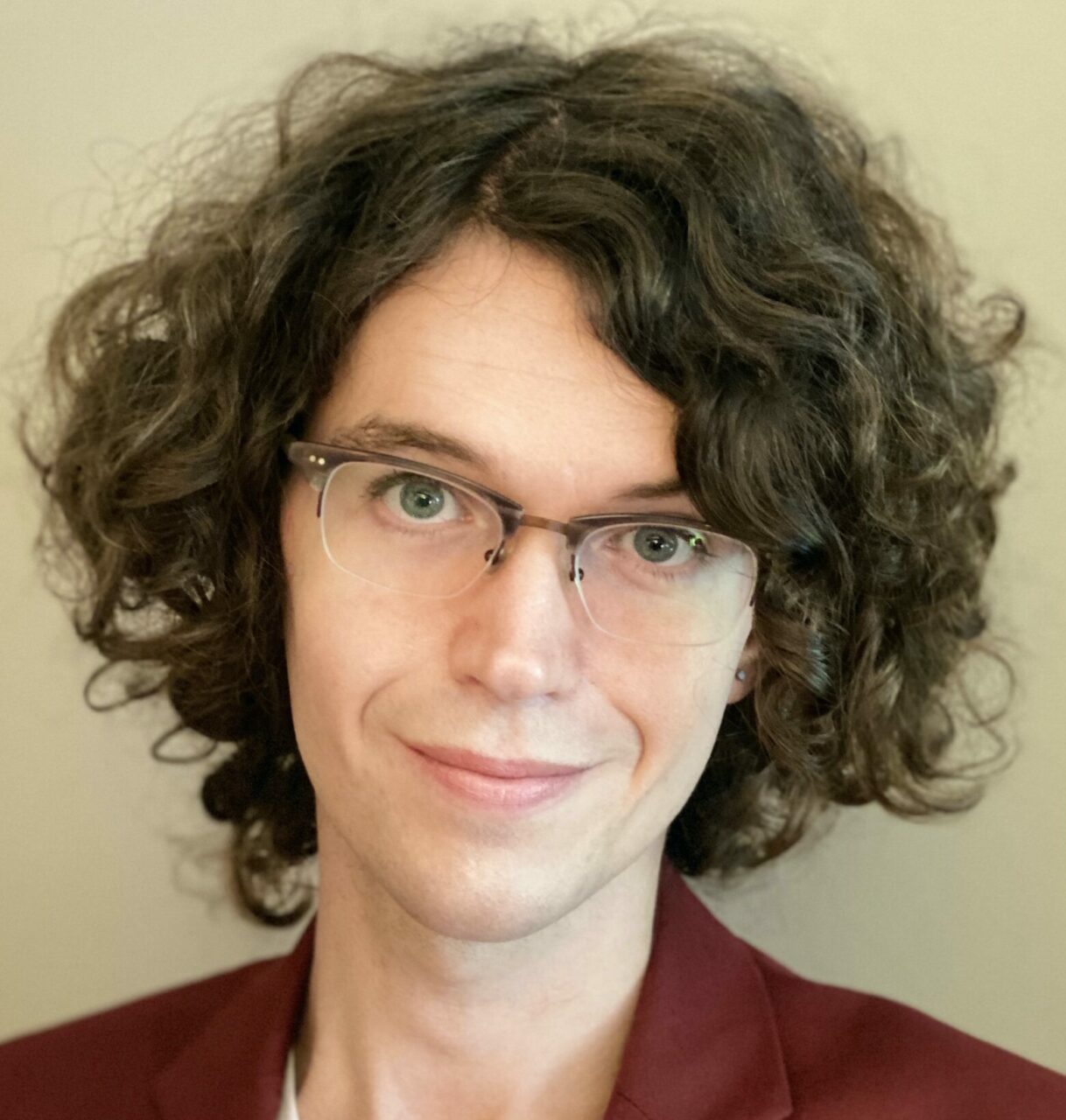 We are pleased to announce the appointment of Jason Harley, PhD, as Director of Research at the Steinberg Centre for Simulation and Interactive Learning (SCSIL), effective November 1, 2020.

In this new mandate, Dr. Harley will act as Chair of the Multidisciplinary Research Advisory Committee to advance simulation education research at the SCSIL. They will first identify research priorities through a Delphi process and set research goals through benchmarking with other leading simulation centres in Canada. Under Dr. Harley's leadership, the Research Committee will aim to strengthen the visibility and maximize the quality and impact of research conducted at the SCSIL.

Dr. Harley is Assistant Professor (tenure-track) in the Department of Surgery, Faculty of Medicine and Health Sciences at McGill and Scientist at the Research Institute of the McGill University Health Centre (RI-MUHC). They are also Director of the Simulation, Affect, Innovation, Learning, and Surgery (SAILS) Lab and Associate Member of the Institute for Health Sciences Education (IHSE) and Department of Educational and Counselling Psychology at McGill University.

Dr. Harley completed their FRQSC and SSHRC CGS-funded PhD in Educational Psychology at McGill University in 2014. They held an FRQSC-funded postdoctoral position in the Department of Computer Science at the University of Montréal from 2014-2015 before joining the Department of Educational Psychology at the University of Alberta as Assistant Professor of Educational Psychology and Technology from 2016-2019. In 2018, they won the Outstanding Early Career Researcher Award sponsored by the Technology, Instruction, Cognition, and Learning (TICL) SIG of the American Educational Research Association (AERA).

Dr. Harley's research aims to enhance health sciences education and support healthcare workers by reducing adverse events and inefficiencies, especially those associated with the incidence of undesirable and unregulated emotions and burnout. They recently completed a study on healthcare workers' coping and sources of support during COVID-19, featured in The Globe and Mail, The Montreal Gazette, Global News, and Sirius XM. They are currently the PI of four SSHRC-funded grants, which include creating and evaluating educational resources to support emotion regulation and health literacy as well as anti-harassment education. Dr. Harley's funded research also examines the use of virtual simulations as distance learning tools to support simulation education during the pandemic and the role of AI in medical education.

Creation of new knowledge and assessing the impact of our educational interventions are fundamental to our academic mission. We are delighted that Dr. Harley will lead our research mission at the SCSIL. In the short time since coming to McGill, Dr. Harley's original thinking, passion for educational research, and productivity have been remarkable.

Please join me in welcoming Dr. Harley to the team and wishing them the greatest success in their new role.

Dr. Gerald Fried

Director, Steinberg Centre for Simulation and Interactive Learning

Associate Dean, Education Technology & Innovation

Faculty of Medicine and Health Sciences at McGill University

January 26, 2021