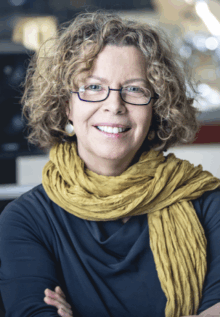 Dr. Isabelle Peretz, Adjunct Professor of Neurology and Neurosurgery at McGill University, is the 2020 recipient of the Prix du Québec – Armand-Frappier. Dr. Peretz is the Founder and Co-Director of the International Laboratory for Brain, Music and Sound Research (BRAMS) jointly affiliated to McGill and the Université de Montréal. Her research focuses on the musical potential of ordinary people, its neural correlates, its heritability and its specificity relative to language. She is renowned for her work on congenital and acquired musical disorders (amusia) and on the biological foundations of music processing in general.

The most prestigious award handed out by the Government of Quebec, the Prix du Québec honour individuals in the areas of culture and science who have made major contributions within their respective fields. Since 1977, these awards are bestowed upon individuals in  cultural and scientific fields. Awardees have contributed significantly to the advancement of Quebec society and its influence around the world.

For more information about the Prix du Québec, click here.

For a list of current and past Prix du Québec recipients, click here (in French only).