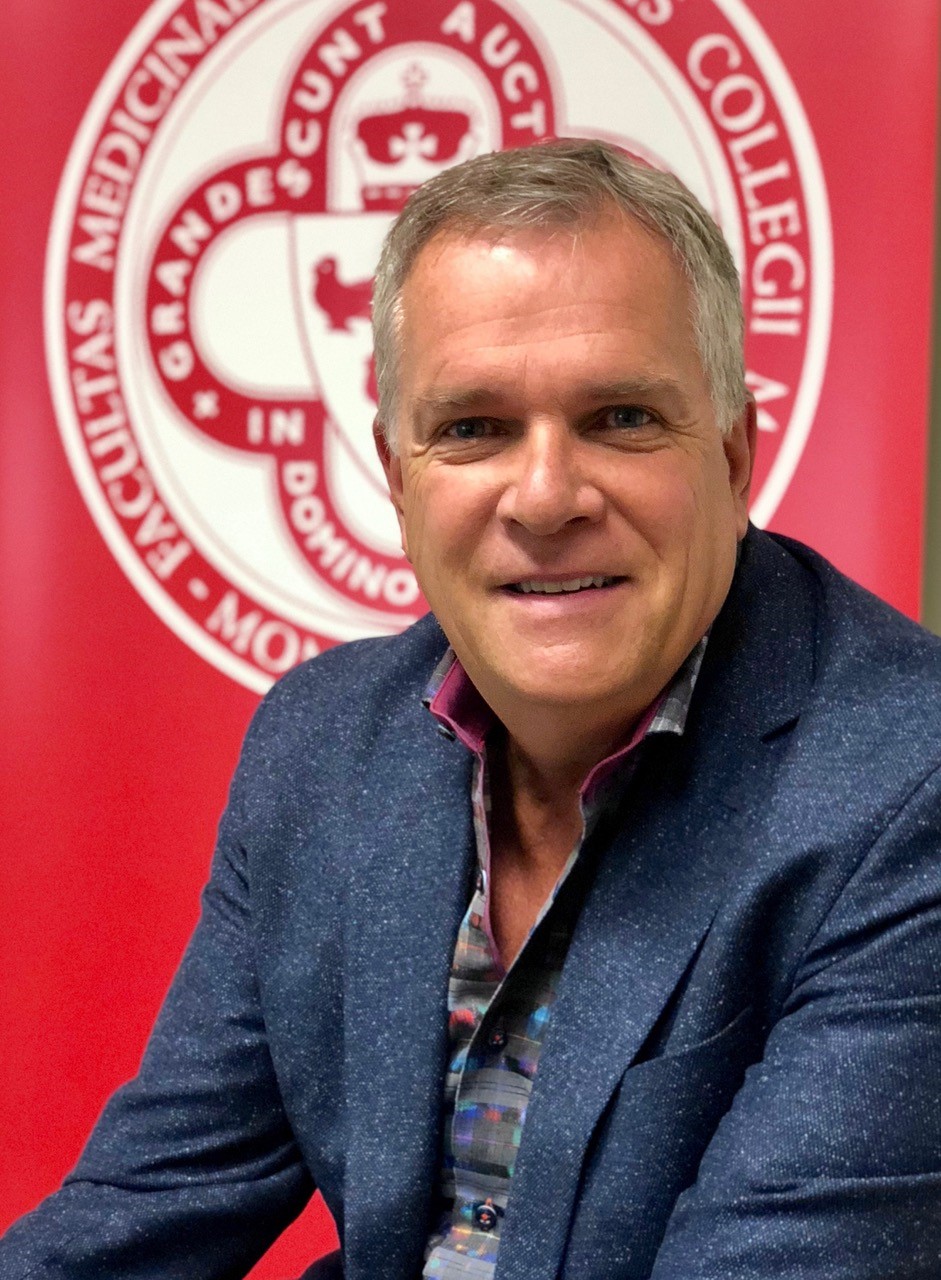 We are pleased to announce that Dr. Gilles Brousseau has been re-appointed Assistant Dean, Medical Education, Outaouais Region, Faculty of Medicine, McGill University. Since first appointed to this position in 2009, Dr. Brousseau has led McGill's medical education activities in the Outaouais region, as well as the implementation of the Campus médical en Outaouais (CMO), scheduled to open in 2020.

As Assistant Dean, Dr. Brousseau is responsible for coordinating all undergraduate and postgraduate medical education activities in Outaouais, ensuring the quality of education meets accreditation standards. He also oversees the recruitment and development of McGill faculty members there. Director of Medical Education with the CSSS de Gatineau from 2012 to 2015, from the outset Dr. Brousseau has been instrumental in the establishment of a satellite campus for the McGill Faculty of Medicine in Outaouais. He is now responsible for implementing the new CMO, in collaboration with the CISSS de l'Outaouais and other McGill partners.

During his first two terms as Assistant Dean, Dr. Brousseau led key initiatives to increase capacity for medical education in Outaouais, a cause he has championed for more than 30 years. He was the driving force behind the integrated clerkship program in Gatineau, which has been highly successful since its launch in 2010. The integrated approach has since been extended to the entire Clerkship component. From 1990 to 2007, the Gatineau Family Medicine Unit underwent major expansion under his direction and is now one of the most active McGill-affiliated units outside Montreal.

After completing his medical degree at Université de Montréal in 1982, Dr. Brousseau pursued postgraduate training at the Centre hospitalier de Verdun, before relocating to Gatineau, where he has practiced family medicine since 1983. Until September 2016, he practiced with the Family Medicine Group at the Clinique médicale Saint-Alexandre, which he founded in 2002. Appointed Assistant Professor at McGill in 1990, he has been active in the clinical teaching of medical students, clerkship students and family medicine residents for many years.

Dr. Brousseau is also involved in the study and implementation of electronic health records and served on several expert committees and ministerial committees, including the Réseau de soutien et de valorisation par les pairs (RSVP), the INESSS / Unité SOUTIEN working group on the use of clinical data from electronic health records and the Québec Health Record. From 2013 to 2016, he also served on the scientific board of the research centre at the CISSS de l'Outaouais.

In 2014, Dr. Brousseau received the MSW Excellence in the Learning Environment Award from his students. This award celebrates excellence in teaching in a learning environment that best reflects the Faculty's code of conduct in the clinical setting.

Please join us in congratulating Dr. Brousseau and wishing him every success as he embarks on his new term, in anticipation of the launch of the CMO in 2020.

Dr. David Eidelman
Vice-Principal (Health Affairs)

Dean, Faculty of Medicine

Dr. Beth-Ann Cummings
Associate Dean

Undergraduate Medical Education

Dr. Armand Aalamian
Associate Dean

Postgraduate Medical Education

June 15, 2018