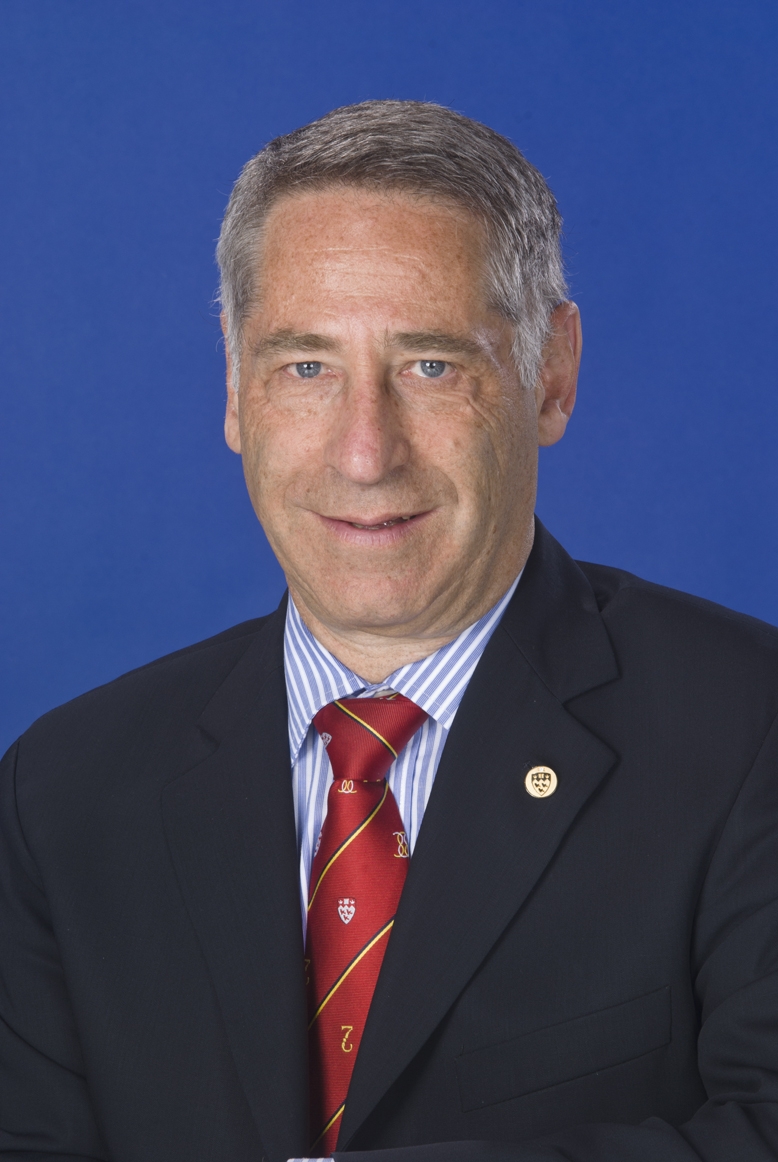 McGill University's Dr. Gerald M. Fried was recently elected Chair of the Board of Regents of the American College of Surgeons (ACS) during the College's annual Clinical Congress, held in Boston, October 21-25.

A general surgeon, Dr. Fried is Edward W. Archibald Professor and Chair of the Department of Surgery at McGill's Faculty of Medicine and Surgeon-in-Chief at the McGill University Health Centre (MUHC). He is also the founder of the Steinberg-Bernstein Centre for Minimally Invasive Surgery and Innovation at the MUHC. Dr. Fried previously served as Adair Family Chair of Surgical Education and the program director for general surgery at McGill.

"The American College of Surgeons is the largest and most influential surgical organization in the world," says Dr. Fried. "This is a wonderful opportunity for me to take a leadership role in the College as it addresses key issues related to training the next generation of surgeons, measuring and optimizing the quality of surgical care, and advocating for critical political issues such as firearms safety and disparity in health care delivery."

In his role as Chair of the Board of Regents, Dr. Fried will work closely with ACS Executive Director Dr. David B. Hoyt and will chair the Regents' Finance and Executive Committees. The College's 24-member Board of Regents formulates policy and is ultimately responsible for managing the affairs of the College. The Board's diversity and variety of experiences and interests among its members enable the Regents to represent views related to myriad issues in contemporary surgery.

A Fellow of the American College of Surgeons (FACS) since 1986 and a member of the Board of Regents since 2011, Dr. Fried has served many roles within the organization. He served as Chair of the Board of Regents Nominating Committee (2012-2015) and a member of its Honors Committee (2011-2019). He served as a member (2002-2006), Vice Chair (2006-2008), and consultant (2012-2015) of the Committee on Emerging Surgical Technology and Education. Dr. Fried has also served on the Board of Governors (2002-2008), the Advisory Council for General Surgery (2006-2011), and the ACS Accredited Education Institutes (AEI) Surveyor Committee (2010-2015).

Dr. Fried's academic interests include surgical education and optimizing surgical outcomes. His research has explored teaching and evaluating procedural skills, especially in the fields of minimally-invasive and endoscopic surgery. He and his colleagues have played a leading role in developing a simulator-based program to teach and assess fundamental skills in minimally-invasive surgery at the Steinberg-Bernstein Centre for Minimally Invasive Surgery at McGill University. The program has become widely adopted around the world. He is also interested in how optimal processes of surgical care can impact the trajectory of recovery of the surgical patient.

Dr. Fried has trained many fellows who have gone on to hold leadership positions in Canada and internationally. He was elected to the McGill Honour Role for Educational Excellence. He also received the national Association of Faculties of Medicine of Canada's John Ruedy Award for Innovation in Medical Education. Dr. Fried has served as president of the Society of American Gastrointestinal and Endoscopic Surgeons (SAGES), the Canadian Association of General Surgeons, the Central Surgical Association, and the James IV Association of Surgeons (Canadian section).  In 2011, Dr. Fried was elected to the Canadian Academy of Health Sciences. He has served on editorial boards of six influential journals of surgery, and has given hundreds of lectures internationally. Earlier this fall Dr. Fried received the Meritorious Service Cross from the Governor General of Canada for "meritorious acts bringing benefit and honour to Canada."

Congratulations Dr. Fried!

(With files from the American College of Surgeons)
Related coverage
News release | Montreal Surgeon Gerald M. Fried, MD, FACS, FRCSC, Elected Chair of the Board of Regents of the American College of Surgeons

November 30, 2018