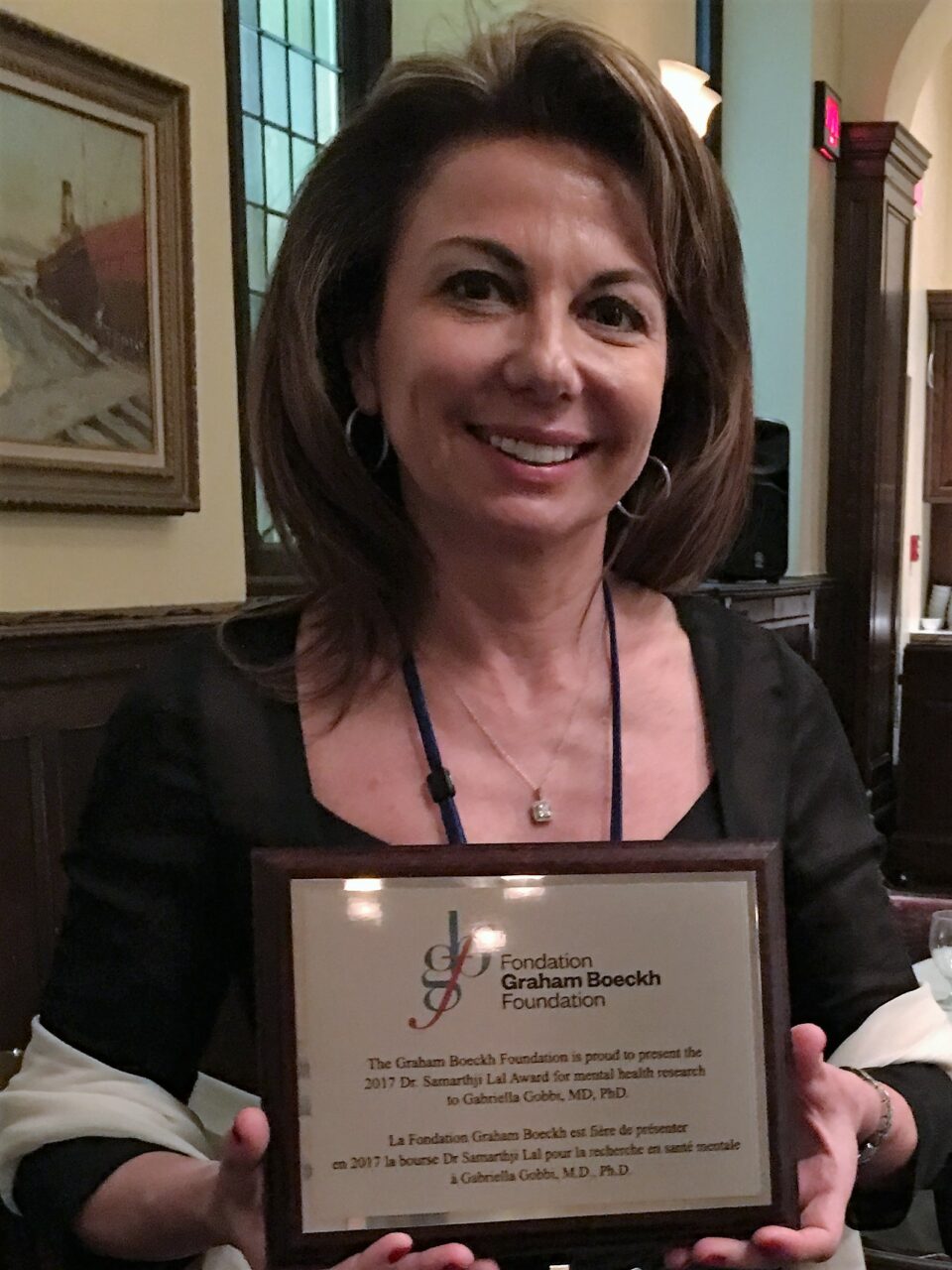 Dr. Gabriella Gobbi, Associate Professor in the Department of Psychiatry at McGill's Faculty of Medicine and Staff Psychiatrist and Researcher at the McGill University Health Center, was recently presented with the 2017 Dr. Samarthji Lal Award for Mental Health Research by the Graham Boeckh Foundation.

The award, established in 2010 in honour of the late Dr. Lal, a distinguished psychiatrist and researcher, recognizes a Canadian researcher in the area of psychiatry with a focus on major mental disorders, who is mid-career and is making an outstanding contribution to the field.  Recipients demonstrate scientific excellence and innovative "out-of-the-box" thinking that will contribute in a concrete way to bringing hope and relief to patients.

Dr. Gobbi received her MD (1991) and her specialty in Psychiatry and Psychotherapy (1995) from the Catholic University of Rome (Italy). She also earned a PhD in Neuroscience at the University of Cagliari (Italy). She moved to McGill in 1998, where she initially worked as a post-doc with Drs. Blier, De Montigny and Debonnel.  She then joined the Université de Montreal as an Assistant Professor in 2002 and became Associate Professor at McGill in 2008. Dr. Gobbi leads a laboratory of basic science and works as a Psychiatrist at the Mood disorder clinic of the McGill University Health Center.

Dr. Gobbi's lab is interested in understanding the pathophysiology of major depression and sleep related disorders and in the discovery of new treatments for them.

Click here to view a video prepared by the Graham Boeckh Foundation.
Congratulations Dr. Gobbi!

May 25, 2017