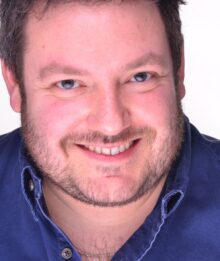 I am pleased to announce the appointment of Francis Girard, PhD, to the position of Associate Director, Administrative Excellence Centre (AEC) 10, encompassing the Departments of Biochemistry, Pharmacology and Physiology within the Faculty of Medicine, McGill University. Dr. Girard takes over from Interim Associate Director Maria Isabel Ramirez, effective August 29, 2017. Ms. Ramirez replaced Ms. Patricia Posius, who retired in July 2017 after almost eight years of service with McGill. We take this opportunity to sincerely thank Ms. Ramirez for her dedicated support during the period of transition, as well as Ms. Posius for her leadership, expertise and contribution to the functioning of this AEC.

Dr. Girard has served as Associate Director for AEC 7 (Gerald Bronfman Department of Oncology, Department of Pathology and Department of Diagnostic Radiology) since 2014. He was also interim Associate Director for Pediatrics and Pediatric Surgery, as well as Obstetrics and Gynecology. He served as Administrative Officer in the Department of Biochemistry from 2012 to 2014.

Dr. Girard holds an MSc and PhD in Veterinary Sciences (microbiology) from the Faculté de médecine vétérinaire, Université Montréal, as well as a Level 5 Diploma in Management and Leadership from the Chartered Management Institute in London. Before joining McGill, he held research and administrative positions in the Department of Life Sciences, Faculty of Natural Sciences, Imperial College London, United Kingdom. He was the recipient of a Canada-United Kingdom Millennium Research Award, granted by the Natural Sciences and Engineering Research Council of Canada (NSERC) and the Royal Society of London, as well as a Postdoctoral Fellowship.

During his tenure with AEC 7, Dr. Girard successfully implemented the Faculty's new Administrative Excellence Centre philosophy and structure across the three departments. He also managed to bring the Clinical Research Program in Oncology from a deficit to a surplus position by reviewing the financial structure and implementing rigorous control mechanisms and improving the efficiency of its operations.

As Associate Director of AEC 10, Dr. Girard will provide strategic and business planning support to the Chairs of the Departments of Biochemistry, Pharmacology and Physiology. He will lead a team of Financial and HR specialists to provide a high level of service to members of the departments. He will serve as senior adviser to the heads of AEC 10's departments, with delegated authority to administer and facilitate all departmental human resources and financial activities, while promoting the policies and procedures of the Faculty and the University.

In addition, Dr. Girard will assist in the strategic development of new clinical and academic programs and the establishment of departmental goals by offering support for the development of departmental business plans and programs, writing proposals, conducting analyses, and liaising with the Faculty's executive administration, the University and external partners.

We are delighted to welcome Dr. Girard into his new role and are confident his expertise and experience will bring excellent support to these departments and continue to successfully build on their outstanding reputations.


Pascale Mongrain, CPA-CA, Lawyer
Executive Director, Faculty of Medicine