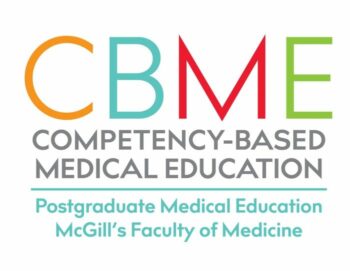 By Lisa Dutton

Under the guidance of the Royal College of Physicians and Surgeons of Canada, postgraduate medical education (PGME) programs from coast-to-coast are transitioning to a competency-based medical education (CBME) system. Under CBME, we now organize residency curricula around achieving specific outcomes throughout the stages of training.

McGill began introducing CBME in 2008 when the Family Medicine residency program transitioned its training to a competency-based curriculum called Triple-C. In 2017, we began to teach and assess the first residents in Royal College specialty programs using a CBME model. So far, 20 PGME residency programs have adopted CBME with another 12 programs set to transition by July 1, 2020. All of McGill's Royal College accredited PGME residency programs will have implemented CBME by 2022.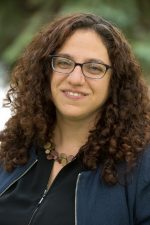 Dr. Evelyn Constantin, Assistant Dean, PGME, and CBME University Lead, answers some common questions about the move to CBME.
1. Question: Why are we implementing CBME?
Answer: Several members of the faculty have asked me why we are moving forward with CBME when McGill's residency training programs are already world-class. Put simply, CBME enhances how McGill trains residents. We have reframed the curricula to include well-defined competencies known as entrustable professional activities (EPAs). Each program has based its unique set of EPAs and accompanying milestones on the CanMEDS Framework. National working groups comprised of program directors, CBME leads and Royal College medical educators mapped out their programs' EPAs, which clearly outline the competencies residents must acquire during each of four stages of training.
2. Question: What are the benefits of CBME?
Answer: There are many benefits of CBME including:
A stronger relationship between faculty and residents thanks to more direct and deliberate assessments, as well as more meaningful feedback and coaching.
The Competency Committee now receives more detail about each resident's abilities, which allows for enhanced discussions regarding promotion decisions.
Residents taking a more active role in their learning as they ask for more feedback and coaching.
Program Directors and residents working together to develop a personalized learning plan and approach.
Residents having the opportunity to prepare for independent practice by honing skills during the final stage of residency.
From the perspective of the PGME Education Team, being able to have more frequent and informative discussions with the medical educators from the Royal College.
Regular meetings of University CBME leads from across the country, that allow for a tremendous forum for the sharing of local expertise, opportunities and challenges and best practices.
3. Question: What are the two biggest misconceptions about CBME?
Answer: One of the biggest misconceptions is that CBME takes a lot more time. It is true that CBME requires senior residents, faculty and other health professionals to do frequent, direct and deliberate observations and assessments. And yes, this may take a bit more time; however, there are various strategies to easily integrate direct observations and assessments within the workday. My team and I have done numerous faculty development exercises outlining strategies to streamline the assessment process and provide ideas on how to integrate these assessments and feedback into everyday practice.

Another misconception is the belief that CBME dramatically changes how we train and assess residents. In reality, under CBME, training goals are similar to those of the traditional system. We have just reframed them. CBME has a well-defined learning path along the four stages of the training continuum: Transition to discipline, Foundations of discipline, Core of discipline and Transition to practice. We have not completely changed the way we train and assess residents; we are simply redefining the competencies and redefining assessment and feedback practices. Residents who graduate from the traditional training model are just as strong and as well trained as those under CBME. We have trained excellent physicians in the past and we continue to do so.

4. Question: How does aclinician-teacher and resident complete an observation and how long does it take?Answer:
Essentially senior residents, faculty members and other health care professionals observe residents in the clinical work environment throughout the day. They do frequent, deliberate and direct observations based on the EPAS and milestones. They then use the online EPA assessment form, which includes space for written feedback at the bottom to record each observation. Ideally, the faculty should fill out the form in a timely fashion, right after the observation. It should take no more than five to 10 minutes.
To make filling out assessments easier, we have added a CBME module to the current One45 e-platform with which all faculty and residents are familiar. Using one45 will consolidate all PGME activities such as registration, assessment and evaluations and scheduling on one system. The PGME Office is providing programs with training on how to use the new module. We expect the transition to be smooth and easy as faculty and residents are already familiar with this e-platform.

5. Question: What is your advice for residents?
My advice for residents is to continue taking an active role in their learning and in their clinical exposure and to continue seeking out feedback and coaching from faculty members, senior residents and other health professionals. Residents should use the EPAs and milestones to their benefit to guide their learning as they move towards independent practice. Residents should enjoy residency and their academic training to the maximum by taking on other experiences such as scholarly work, research, advocacy projects and resident leadership opportunities. All of these things will enhance the residency experience. I also encourage residents to take the opportunity to help the PGME Education Team enhance the CBME process by getting involved in the Residents' CBME Subcommittee, a committee that is run by residents and a forum where they can express ideas and opinions about CBME and report back to our PGME committee.

Should you have others questions about the transition to CBME, please do not hesitate to contact the PGME Office at: pg-education.med@mcgill.ca.

The McGill PGME Education Team has created a variety of CBME teaching and learning materials that each program can adapt. The PGME Education team has also created a series of videos that capture the experience and advice of programs that have transitioned to CBME. You can find this material on the
CBME section
of the PGME
website
.
3 October 2019