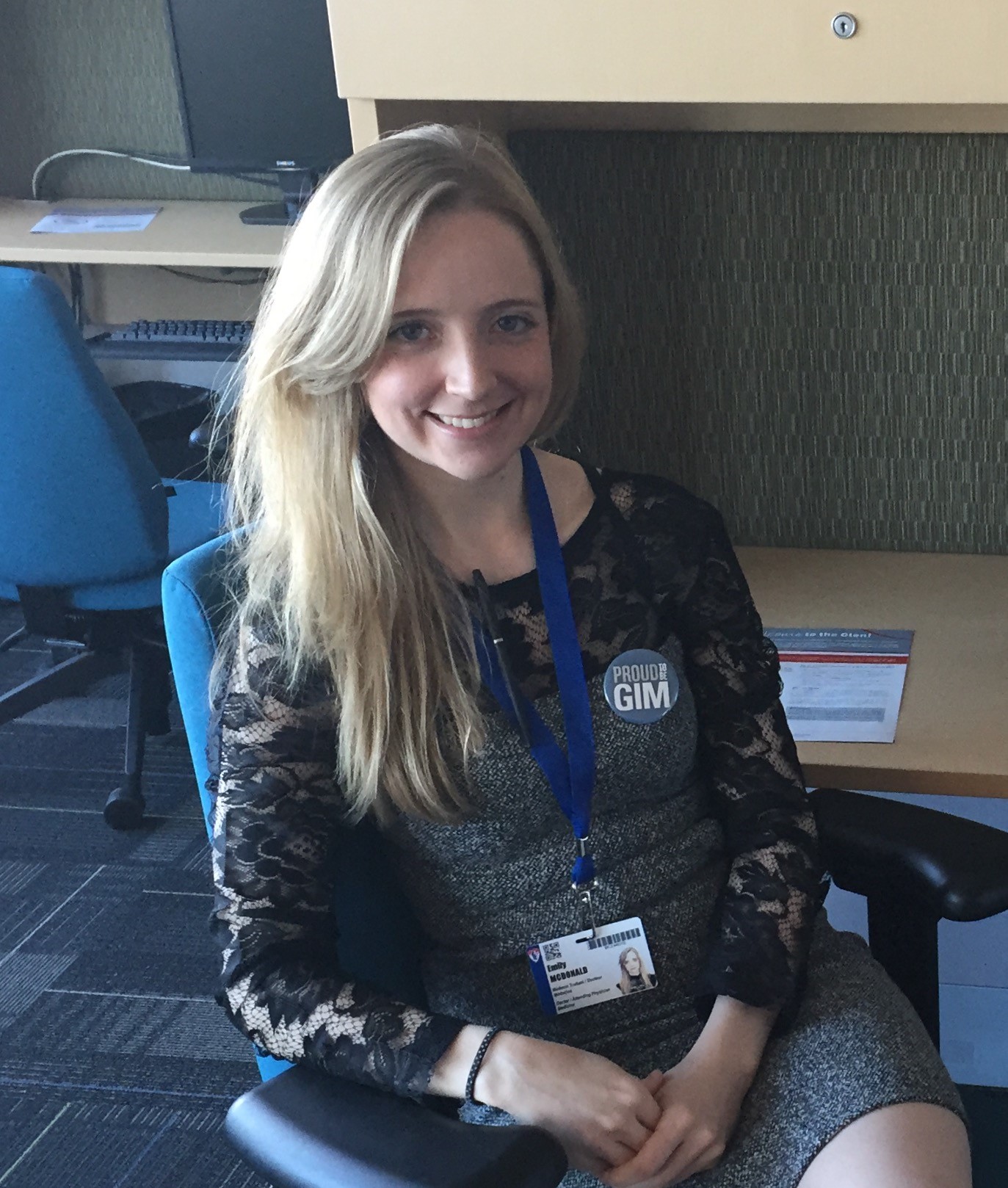 During an event held at the Écomusée du Fier Monde on October 25, the Women's Y Foundation honoured Dr. Emily G. McDonald, Assistant Professor in the Department of Medicine, when she was recognized as the 2018 winner of the Prix Jeune femme en sport, santé et mieux-être during the Foundation's annual inspirationnELLE gala.

A McGill Medicine graduate, Dr. McDonald completed a Master's degree in Epidemiology from McGill and a post-graduate research fellowship in Patient Safety and Quality Improvement at Sunnybrook Hospital in Toronto. In 2016, she received a $ 1.6 million grant to launch one of the largest research projects ever undertaken to identify and stop the use of potentially dangerous medications for hospitalized older adults.

The study is based on software known as "MedSafer" (www.medsafer.org) that she co-developed with her research partner, which facilitates safe prescribing for older Canadians. The creation of the software has led to Dr. McDonald's receiving a number of awards including that of New Investigator of the Canadian Society of Internal Medicine and the Public Health Innovation Award from CBC / Radio-Canada.

For three years, Dr. McDonald has been volunteering in Haiti to provide care and teach medicine. She has helped to forge strong ties between the two medical communities at Hôpital St Nicholas in St Marc, and McGill University, and over the years has brought a dozen physician trainees to Haiti to engage in medical and cultural exchange. Fundraising efforts from the Department of Medicine have raised hundreds of thousands of dollars for medical equipment in Haiti.

On her latest recognition, Dr. McDonald notes that, "As a young female researcher, being selected for this award means a great deal to me.  I am fortunate to have benefited from incredible role models in my career, and I am grateful to now have the privilege of inspiring other young women to pursue their aspirations, no matter how ambitious they may appear to be."

Congratulations Dr. McDonald!

November 13, 2018