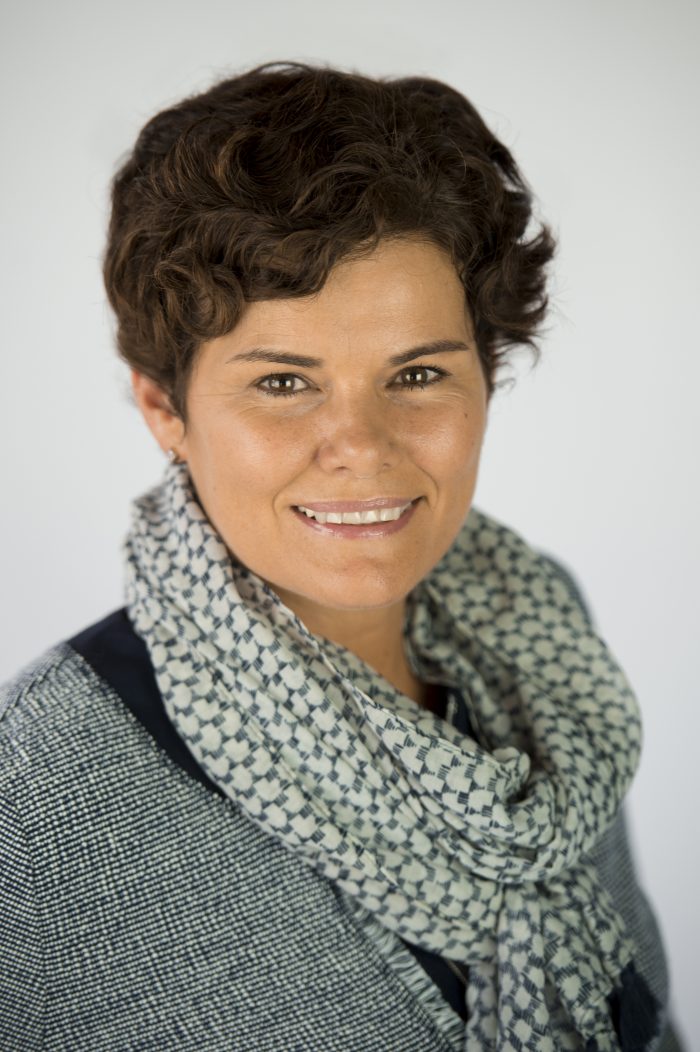 By Matthew Brett
 Dr. Elizabeth Anne Kinsella will be a Full Professor at the Institute of Health Sciences Education starting January 1, 2021.

An award-winning teacher with extensive experience supervising graduate students, Dr. Kinsella is currently a faculty member at the University of Western Ontario with a broad interdisciplinary research portfolio focused on reflective approaches to health sciences education and practice. Dr. Kinsella also brings a disciplinary background in occupational therapy and an interest in occupations in health and social care contexts.

At Western, she directs the Epistemologies of Practice Lab, with a focus on reflective approaches to knowledge generation and translation.

"Reflection is central to epistemologies of practice," said Dr. Kinsella. "It informs practice-based knowledge generation, and it is also an approach to critical social inquiry informing work oriented towards ethics, equity and justice. At its best, reflection is also social and dialogical, informing collaborative knowledge development such as that developed within communities of practice."

In her new position, Dr. Kinsella will continue to advance a program of research in health sciences education, support research projects affiliated with the Institute, and collaborate with the Director of Graduate Programs, Dr. Peter Nugus, in the development of the Institute's emerging doctoral program where she will teach and supervise future PhD students. Dr. Kinsella will also be appointed as an associate member in the School of Physical and Occupational Therapy.
"It is a real pleasure to welcome such a respected scholar to the Institute," said outgoing Institute Director, Dr. Yvonne Steinert. "I am confident that Dr. Kinsella will enhance our new graduate program and the already vibrant scholarly community that we have cultivated and nurtured here at the Institute."

"It sounds like a dream job," said Dr. Kinsella of her new posting. "When I read the description to my sister, she said, 'Anne it looks like that was written for you.' I've already had wonderful experiences with colleagues at McGill. I'm so excited by the intellectual energy that I've seen, the quality of scholarship, the progressive views, and the commitment to educational research."

With 16 years of experience as an interdisciplinary scholar, Dr. Kinsella is internationally recognized in the field of health sciences education (HSE). She is one of the leading experts on reflection, reflective practice and critical reflexivity, and practice-based epistemologies in health and social care. Her publications are highly cited as the importance of reflective approaches to education and practice take on more prominent roles in HSE.

"One of the things about reflection is that it often starts in moments of disruption – moments when we don't know," said Dr. Kinsella of the coronavirus pandemic. "It's potentially an important time of transformation."

There is a practical bent to this work as well, as Dr. Kinsella seeks to improve healthcare provision.

"At the heart of my work is a focus on professional knowledge and practice and the ways in which we can work toward the cultivation of exceptional health care practitioners who are responsive to patients, able to navigate the complexities and ambiguities of practice with discernment and good judgement, capable of sustaining caring and dialogical relationships in practice, and sensitive to issues of equity and ethics," noted Dr. Kinsella.

Her published work has contributed significantly to international advancements in the conceptualization and application of reflection to professional development, professional education and professional practice.

Dr. Kinsella has authored over 90 peer reviewed papers and book chapters, and a workbook on Reflective Practice and Professional Development. She edited an important interdisciplinary collection titled Phronesis as Professional Knowledge: Practical Wisdom in the Professions, and is co-editor of two forthcoming books,Mobilizing Knowledge in Physiotherapy: Critical Reflections on Foundations and Practices and Embodiment and Professional Education: Body, Practice, Pedagogy.

Other research interests of Dr. Kinsella's include: ethics, equity and the moral experience of professional life; philosophical perspectives on professional knowledge; knowledge translation and policy in professional practice;  teaching and learning in health and social care professions; epistemic and occupational justice; disability and occupation; and arts and humanities-based modes of education.

On behalf of everyone at the Institute, welcome to McGill!

October 8 2020