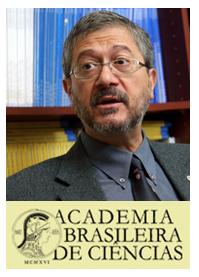 Professor Eduardo Franco was elected into the Brazilian Academy of Sciences (Academia Brasileira de Ciências (ABC)) as a Corresponding Member.

The Brazilian Academy of Sciences was founded in 1916 and brings together the most eminent scientists in the Mathematical, Physical, Chemical, Earth, Biological, Biomedical, Health, Agricultural, Engineering and Social.

Corresponding Members shall be foreign researchers with recognized scientific merit, who have provided relevant collaboration to the development of science in Brazil.

The General Assembly of the Brazilian Academy of Sciences elected 36 scientists for excellence in all areas covered by ABC, to join its staff as Members and Correspondents. The induction ceremony will take place on May 7, 2013.

The media release can be found here (in Portuguese)

March 14, 2013