Position promotes the ethical and responsible conduct of research and deters research misconduct.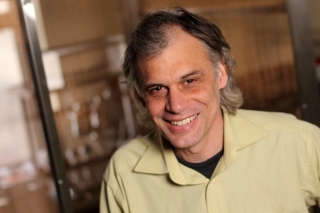 Dr. Martha Crago, Vice-Principal, Research and Innovation, is pleased to announce that Dr. David Ragsdale, Associate Professor, Department of Neurology and Neurosurgery at The Neuro, and Associate Member, Department of Physiology, is temporarily appointed as McGill's Research Integrity Officer, commencing on September 1, 2019. Dr. Ragsdale will replace Dr. Christina Wolfson during her sabbatical for a one-year term, ending August 31, 2020. Dr. Ragsdale has served as Deputy Research Integrity Officer since September 1, 2018. For the duration of the term, Professor Frank Ferrie, Faculty of Engineering, will replace him in this role.

David Ragsdale holds a Ph.D. in Psychobiology from the University of California. He completed his postdoctoral work at the University of Washington in the Department of Pharmacology and has been a faculty member at McGill since 1996. Dr. Ragsdale's research has focused on the structure and function of membrane ion channels. He is a member of the Faculty of Medicine Faculty Development Team, the Academic Lead for Graduate Supervision at Teaching and Learning Services, and a recent recipient of the McGill Principal's Prize for Excellence in Teaching.

The Research Integrity Officer (RIO) is an independent officer who has an institutional role in the promotion of integrity in the conduct of research and in overseeing the process of dealing with allegations of research misconduct. The RIO's primary responsibilities include:
Receiving allegations of research misconduct;
Ensuring such allegations are investigated fairly, with respect to the respondent, the University, and the complainant, according to University procedures;
Acting as a resource person to the investigation committee, the respondent, and the complainant during an investigation;
Reporting to Senate on an annual basis.
The role of the RIO in addressing allegations of misconduct is outlined in the Regulations Concerning Investigation of Research Misconduct, found on the website of the McGill Secretariat.

September 11, 2019