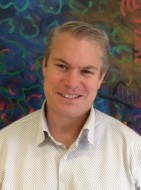 It is with great pleasure that we announce the re-appointment of Dr. Craig Mandato to the position of Chair of the Department of Anatomy and Cell Biology, Faculty of Medicine, McGill University. We are equally pleased to announce he will also be nominated as the holder of the Robert Reford Chair in Anatomy.

Dr. Mandato first joined McGill as an Assistant Professor and a Canada Research Chair in 2003, after pursuing a postdoctoral fellowship at the University of Wisconsin-Madison and a PhD in Biology at the University of Waterloo in Ontario. He is currently Associate Professor in the Department of Anatomy and Cell Biology, as well as Associate Member in the Department of Medicine, Division of Experimental Medicine. Dr. Mandato has led Anatomy and Cell Biology since 2012, during which time he created the Division of Anatomical Sciences to spearhead the pedagogical mission, oversaw a comprehensive external review and laid the foundation for academic renewal.

Over the next five years, Dr. Mandato will build on the department's strengths, while continuing to oversee the undergraduate and post-graduate educational programs and research initiatives. He remains responsible for the department's overall strategic direction and academic renewal, and will provide recommendations with respect to new appointments, promotions and awarding of tenure. In addition to liaising with the Dean's Office, Dr. Mandato will lead the recruitment of new faculty to expand expertise in the departmental research program, focused on advanced molecular and cellular imaging and electron microscopy.

Dedicated to the training of students at all levels and engaged in several Faculty, inter-Faculty and University committees, Dr. Mandato will also continue to advance his own research program. He is a leading expert in the study of cytokinesis or cell fission – considered one of the most mysterious processes of cell division. Dr. Mandato currently holds grants from the Canadian Institutes of Health Research, the Natural Sciences and Engineering Research Council, and the Heart and Stroke Foundation of Quebec, and is a collaborator on a National Institutes of Health grant.

Please join us in congratulating Dr. Mandato as he begins his renewed and expanded mandate. We thank him for his achievements to date and are confident he will continue to successfully steward the Department's educational and research missions.
Dr. David Eidelman


Vice-Principal (Health Affairs)


Dean of the Faculty of Medicine

Dr. Mara Ludwig


Vice-Dean


Academic Affairs