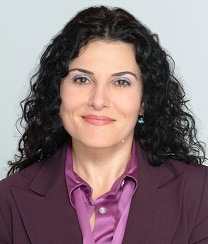 Charo Rodríguez, MD, PhD, holds the position of Assistant Professor in the area of Health Services and Policy Research of the McGill Department of Family Medicine as of June 2003. She is also a Member of the Division of Social and Transcultural Psychiatry, and a Collaborator of the Culture and Mental Health Research Unit.
The goal of this opportunity is to promote excellence and scholarship in medical education by providing a one-year stipend of $15,000 to a faculty member in the Faculty of Medicine, to pursue research and scholarly activity in medical education. It is expected that the Cruess Faculty Scholar will spend a minimum of one day per week at the Centre for Medical Education, participating in Centre activities and pursuing research in medical education.
For further info about the Cruess Scholarship, click here.
July 20, 2013