In town to receive an honorary doctorate during McGill's 2014 Health Sciences Convocation, on May 28, 2014, Dr. Carol Moss Prives delivered the fourth Andrew F. Holmes Dean of Medicine Distinction Lectures. The event opened with an introduction by Dr. Philippe Gros, Vice-Dean of Life Sciences in the Faculty of Medicine at McGill. The question and answer period was moderated by Dr. Morag Park, Director of the Goodman Cancer Research Centre.

A native of Montreal, Dr. Moss Prives, who received both her BSc and PhDs from McGill is currently the Da Costa Professor of Biological Sciences at Columbia University in New York.

Since the late 1980's her work has focused on the p53 tumor suppressor protein, the product of the most frequently mutated gene in human cancers. She established conditions for purifying and characterizing the p53 protein biochemically and her group was among the first to show that p53 is a sequence specific transcriptional activator. She also found that tumor-derived mutant forms of p53, especially those that are mutated with high frequency, are defective in such transactivation. She and her colleagues also provided the first model for stabilization of p53 by genotoxic stress by showing that p53 becomes phosphorylated after DNA damage at sites that weaken its interaction with its negative regulator Mdm2.

Dr. Moss Prives has continued to study the structure and functional regulation of Mdm2 and its relationship to p53.  Recently her laboratory examined mutant p53 pro-oncogenic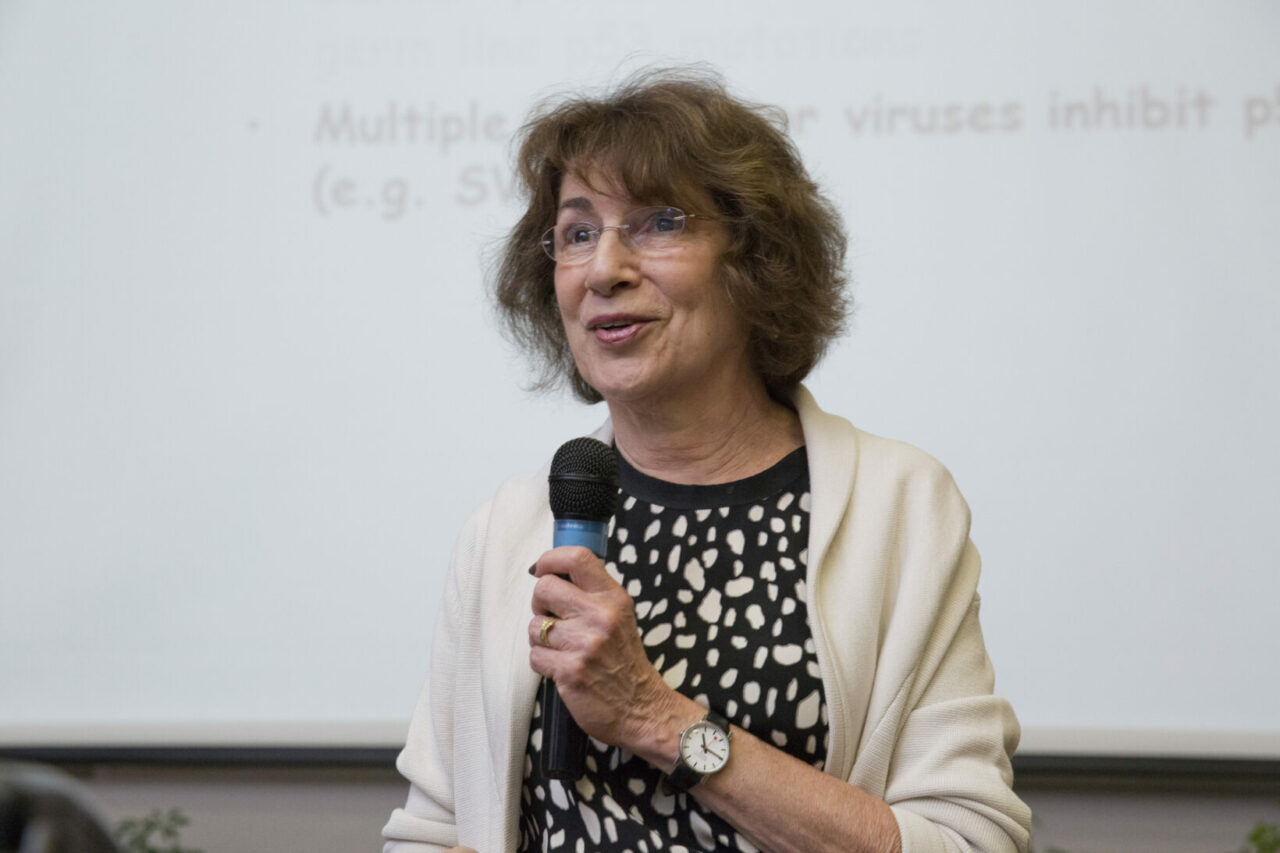 activities in breast cancer cell lines using the "3D" culture protocol where she showed that mutant p53 proteins increase levels of the enzymes that regulate cholesterol biosynthesis and that statins effective reduce growth of breast cancer cells with mutant p53.

Click here
to view the video of Dr. Moss Prives's lecture.
June 6, 2014