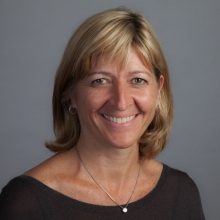 Nancy Ross, McGill's Associate Vice-Principal, Research and Innovation, recently announced the appointment, effective April 1, 2020, of Dr. Carmen Loiselle as Dialogue McGill's new Principal Investigator.

Dr. Loiselle is Professor in the Ingram School of Nursing (ISoN) and the Department of Oncology, as well as Program Director for psychosocial oncology and oncology nursing at McGill. As Co-Director (academic) at the Segal Cancer Centre, Senior Scientist in the Center for Nursing Research and the Lady Davis Institute, she conducts research on how to best support individuals affected by cancer using connected health technologies. As Scientific Director for Hope & Cope – a cancer volunteer community agency, she explores more sustainable means of supporting the psychosocial needs of individuals touched by cancer.

Dialogue McGill's team is proud to welcome Dr. Loiselle and warmly thanks Professor Daniel Weinstock for his significant contribution as Principal Investigator during the last five years.
April 23 2020