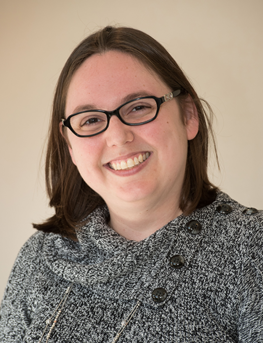 We are pleased to announce the re-appointment of Dr. Beth-Ann Cummings to the position of Associate Dean, Undergraduate Medical Education (UGME), Faculty of Medicine, McGill University. Dr. Cummings originally took on this role in 2016. This re-appointment will extend her term to five years. Her accomplishments to date include her role in having the probationary accreditation status of the MDCM program removed, working together with the UGME Office and with the support of the Faculty.  She also began the collaborative efforts with partners in Gatineau towards preparing for the 2020 opening of the Faculty of Medicine's Outaouais campus.
In 2016, Dr. Cummings was also promoted to Associate Professor of Medicine in the Faculty of Medicine. She has been a physician in the Division of General Internal Medicine at the Jewish General Hospital (JGH) since 2008 and is the former Director of UGME, Department of Medicine at the JGH. Dr. Cummings is a member of the General Internal Medicine Examination Board at the Royal College of Physicians and Surgeons of Canada and in 2019 will begin a three-year term as Chair.

Dr. Cummings has served as Director of the Clerkship Component of the MDCM Curriculum, Chair of the Clerkship New Curriculum Implementation Committee, and Chair of the Assessment and Evaluation Working Group, as well as member of many other Faculty and professional committees. She is a member at the Faculty's Centre for Medical Education and is the author of several publications, abstracts and presentations, both national and international. She received the Dave Feder Memorial Award for her compassionate care from the Jewish General Hospital and was also honoured with a Certificate of Merit for teaching by the Canadian Association for Medical Education.

Dr. Cummings received her MDCM from McGill in 2003 and completed her residency training at McGill in general internal medicine. In 2011, she earned her MSc in Health Professions Education from Maastricht University in the Netherlands. Her research interests include assessment in undergraduate medical education.

Dr. Cummings was selected in 2015 as the recipient of the one-year W. Dale Dauphinee Fellowship by the Medical Council of Canada, which supports medical educators in enhancing their knowledge and skills in physician assessment. As part of her Fellowship, Dr. Cummings investigated how, why and when benefits of longitudinal integrated curricula are threatened by misalignment between assessment practices and desired curricular outcomes.

In her role as Associate Dean, Dr. Cummings continues to lead all operations related to the Office of Undergraduate Medical Education. She is responsible for the successful management and delivery of the MDCM program and the policies supporting it. She oversees the ongoing implementation of the UGME accreditation action plan and ensures the continued pursuit of quality improvements and educational excellence.

Please join us in congratulating Dr. Cummings on her re-appointment and in wishing her continued success during her second term.

Dr. David Eidelman
Vice-Principal (Health Affairs)

Dean of the Faculty of Medicine

Dr. Lesley Fellows
Vice-Dean, Academic Affairs

December 19, 2018