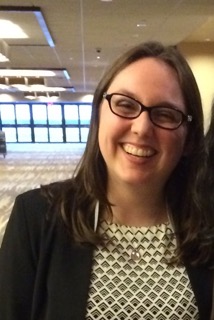 We are pleased to announce to you the appointment of Dr. Beth-Ann Cummings to the position of Associate Dean, Undergraduate Medical Education (UGME), Faculty of Medicine, McGill University. Dr. Cummings succeeds Dr. Donald Boudreau, who has served as acting Associate Dean for the last three months, expertly steering us through a critical phase in our UGME accreditation plan. We would like to thank Dr. Boudreau for his great commitment and meticulous attention to the task at hand. He will continue to serve as collaborator and resource person to Dr. Cummings as she takes on this important mandate.

An Assistant Professor of Medicine at the Faculty of Medicine and former Director of UGME, Department of Medicine, at the Jewish General Hospital, Dr. Cummings has served as Director of the Clerkship Component of the MDCM Curriculum, Chair of the Clerkship New Curriculum Implementation Committee, and Chair of the Assessment and Evaluation Working Group for a number of years, as well as chair and member of many other Faculty and professional committees. She is a Core Faculty Member at the Faculty's Centre for Medical Education and has several publications, abstracts and presentations, both national and international, in her name. Dr. Cummings has been honoured for her compassionate care and her teaching by the Jewish General Hospital and the Canadian Association for Medical Education, respectively.

Dr. Cummings received her MDCM from McGill in 2003 and completed her residency training at McGill in general internal medicine. In 2011, she earned her MSc in Health Professions Education from Maastricht University in the Netherlands. Her research interests include assessment in undergraduate medical education, in particular, longitudinal integrated clerkships. In September 2015, Dr. Cummings was selected as the recipient of the W. Dale Dauphinee Fellowship by the Medical Council of Canada, which supports medical educators in enhancing their knowledge and skills in physician assessment. As part of her Fellowship, Dr. Cummings is investigating how, why and when benefits of longitudinal integrated curricula are threatened by misalignment between assessment practices and desired curricular outcomes.

As Associate Dean, Dr. Cummings will lead all operations related to the Office of Undergraduate Medical Education. She will be responsible for the successful management and delivery of the MDCM program and the policies supporting it. She will oversee the ongoing implementation of the UGME accreditation action plan and pursue quality improvements and educational excellence continuously throughout her tenure.

We are delighted to have Dr. Beth-Ann Cummings on board and are confident she will take on this role with great commitment and energy. Please join us in welcoming her into the position.
Dr. David Eidelman


Vice-Principal (Health Affairs)


Dean of the Faculty of Medicine

Dr. Mara Ludwig


Vice-Dean, Academic Affairs
January 18, 2016