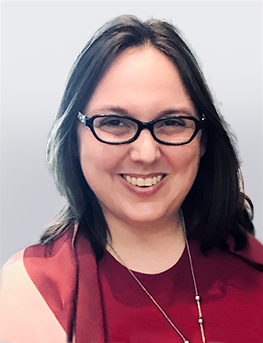 We are pleased to announce the appointment of Dr. Beth-Ann Cummings to the role of Assistant Dean, Health Professions Education, Faculty of Medicine and Health Sciences. Dr. Cummings takes over from Jessica Emed, the Faculty's first Assistant Dean, Health Professions Education, appointed in 2018. During her time in this role, Ms. Emed oversaw a wide variety of new initiatives aligned with the strategic goals of our Education Strategic Plan, including supporting knowledge translation and greater recognition of excellence in teaching in the health professions programs, while working in collaboration with colleagues to begin to develop peer coaching and in situ interprofessional learning opportunities. We would like to thank Ms. Emed for her contributions and wish her ongoing success.

In her previous role as Associate Dean, Undergraduate Medical Education (UGME), Dr. Cummings was responsible for several major achievements. With the support of the UGME team, Faculty colleagues and students, she succeeded in having the probationary accreditation status of the MDCM program lifted in 2017 and created a strong governance structure to optimize the UGME program both educationally and operationally. Dr. Cummings served as Chair of the McGill Montréal-Outaouais Committee from 2016 to 2019, playing a vital role in the development and launch of the Faculty's new Campus Outaouais in August 2020.

Dr. Cummings is an Associate Professor of Medicine and a member of the Division of General Internal Medicine at the Jewish General Hospital (JGH). Prior to being Associate Dean, she was Director of the Clerkship Component of the Curriculum for UGME. Dr. Cummings was named to the Faculty Honour List for Educational Excellence in 2016, and since March of last year, she has served as a COVID Relief Initiative Coordinator for Postgraduate Medical Education at McGill. She is currently an elected representative to the McGill University Senate, and an Associate Member of the Institute of Health Sciences Education at McGill.

Nationally, Dr. Cummings is the Chair of the General Internal Medicine Examination Board for the Royal College of Physicians and Surgeons of Canada and is a Member delegated by the Faculty to the Advisory Board of the Medical Council of Canada. From 2017 to 2019, she served as Vice-Chair of the Association of Faculties of Medicine of Canada Committee on Undergraduate Medical Education.

Dr. Cummings' research activities in medical education have included studies on longitudinal integrated clerkships and more recently have focused on assessment in competency-based education models and concepts of validity in assessment. She is the co-author of more than a dozen peer-reviewed publications.

Dr. Cummings graduated from the McGill MDCM program in 2003 then completed her residency training at McGill in general internal medicine. She has an MSc in Health Professions Education from Maastricht University in the Netherlands, graduating cum laude in 2011.

In her new role as Assistant Dean, Health Professions Education, Dr. Cummings will report to the Vice-Dean, Education and work closely with the Project Manager, the Assistant Dean, Biomedical Sciences Education and the Vice-Dean to ensure implementation of the Education Strategic Plan (Project Renaissance) goals relevant to the Health Professions programs. These goals encompass three key areas and are focused on promoting and advancing learner-centred approaches to teaching, interprofessional education and education research and scholarship. Dr. Cummings' responsibilities will include leading activities and delivering the relevant outputs from these activities on an annual basis, participating as a member of both the Steering Educational Excellence Committee and the Education Leadership Council, as well as supporting the Vice-Dean in matters related to Health Professions Education.

Please join us in congratulating Dr. Cummings and wishing her every success in her new role.

Dr. David Eidelman

Vice-Principal (Health Affairs)

Dean of the Faculty of Medicine & Health Sciences

Dr. Annette Majnemer

Vice-Dean, Education
January 28, 2021