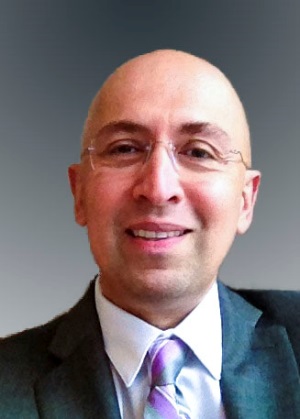 It is with great pleasure that we announce the appointment of Dr. Armand Aalamian as Associate Dean, Postgraduate Medical Education and Professional Affairs, Faculty of Medicine, McGill University, effective July 1, 2014. Dr. Aalamian succeeds Dr. Sarkis Meterissian, who has held the position since June 2007 with great distinction, ensuring excellence in our residency and fellowship programs, while also serving as a leader in postgraduate medical education in Quebec and Canada. We take this opportunity to thank Dr. Meterissian for his leadership in advancing our mission, and we wish him ongoing success.

Dr. Aalamian, a McGill graduate, is Assistant Professor of Family Medicine who brings a wealth of experience to the Associate Dean position. Immediately prior to this appointment, he led the development of new McGill Family Medicine teaching sites and was responsible for negotiations with Quebec's Ministry of Health and Social Services, the University and the various accrediting bodies. Dr. Aalamian served as McGill's Assistant Dean of Resident Affairs from 2008 to 2011 and as Director of McGill's Postgraduate Family Medicine Residencies from 2004 to 2008.

A physician and teacher at CSSS de la Montagne, Cote des Neiges, Dr. Aalamian is also Chief of Mental Health Services, as well as a locum physician at the Inuulitsivik Health Centre in Puvirnituq, Quebec. Additionally he is a part-time physician and teacher with McGill University Student Health. Active on several McGill committees, he is also engaged in a wide range of Faculty Development activities. In 2008, Dr. Aalamian was recognized nationally with an Excellence in Teaching Merit Award from the Canadian Association of Medical Education.

As Associate Dean, Postgraduate Medical Education and Professional Affairs, Dr. Aalamian is responsible for overseeing McGill postgraduate medical education for residents, fellows and international medical graduates, ensuring alignment with the Faculty's priorities. In addition to supervising the office itself, he will liaise with related committees and leadership internally, as well as with external agencies, such as the Association of Faculties of Medicine of Canada and the Collège des Médecins du Québec, among others.

Dr. Aalamian's expertise and combination of talents position him well to ensure postgraduate medical education at McGill remains at the forefront, nationally and internationally. Please join us in wishing Armand a warm congratulations and in welcoming him into his new role.

David Eidelman, MDCM
Vice-Principal (Health Affairs)

Dean of the Faculty of Medicine

Mara Ludwig, MD

Associate Dean, Faculty Affairs