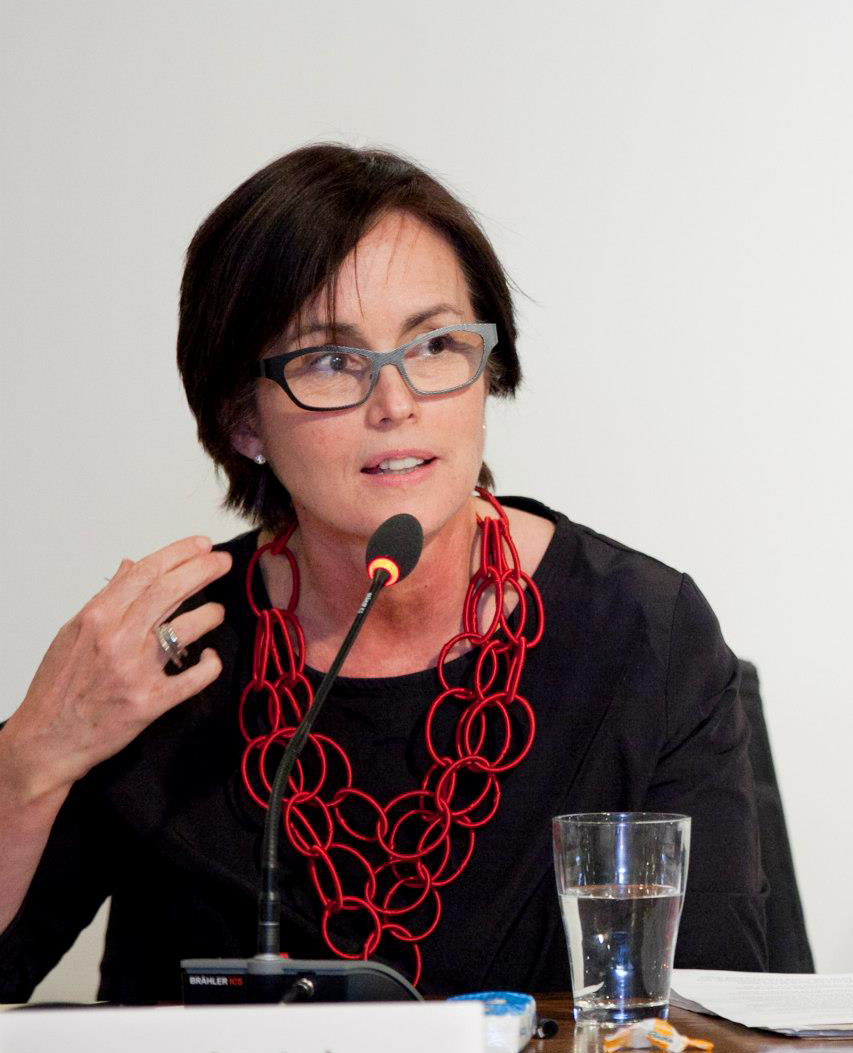 It is with great pleasure that we announce the appointment of Dr. Annmarie Adams as Chair of the Department of Social Studies of Medicine, Faculty of Medicine, McGill University, effective July 1, 2016. With this appointment, Dr. Adams will also become the inaugural Stevenson Chair in the Philosophy & History of Science, including Medicine.

As Chair of the Department of Social Studies of Medicine, Dr. Adams succeeds Dr. Alberto Cambrosio, who held the position from 2005. Under his leadership, the Department earned a well deserved international reputation in diverse fields that include the history of medicine, science and technology studies, medical anthropology and the social sciences of medicine. We take this opportunity to thank Dr. Cambrosio for his dedicated service and to wish him continued success.

A McGill alumna, Dr. Adams earned an Honours degree in Art History from the University in 1981. She then trained as an architect and architectural historian, graduating from the College of Environmental Design at UC Berkeley in 1986 with a professional Master of Architecture degree and a PhD in 1992.  Her PhD dissertation began a lifelong interest in the intersections of medicine and architecture.

Dr. Adams has held a number of leadership roles at McGill since joining the University's School of Architecture in 1990 as its first female faculty member. A champion of promoting women in academia, Dr. Adams served as Director of the Institute for Gender, Sexuality and Feminist Studies in the Faculty of Arts in 2010-2011. From 2011-2015, she was Director of the School of Architecture, during which time she concurrently served as Chair of the Canadian Council of University Schools of Architecture.  She is a longtime member of the board of curators of the Osler Library and is involved in the Maude Abbott Medical Museum.

A prolific researcher, Dr. Adams has written extensively on the architectural history of medicine. Her interests cover a wide array of topics including hospitals, surgical environments, end-of-life care and gendered space. She has co-authored peer-reviewed papers with scholars in nursing, respiratory medicine and public health. Among her current projects is a book on the medical museum movement. Her service to the community includes multiple heritage assessments of the MUHC legacy sites, especially the Royal Victoria Hospital.

Dr. Adams has received numerous awards and recognition for her academic work, including the Jason Hannah Medal, given by the Royal Society of Canada for an outstanding contribution to the history of medicine (1999), a YWCA Woman of Distinction Award in Science and Technology (2002), and induction to the College of Fellows of the Royal Architectural Institute of Canada (2015). At McGill she has held the William C Macdonald Chair in Architecture since 2005 and this year won the Faculty of Engineering Christophe Pierre Award for Research Excellence.

As Chair Dr. Adams will continue to develop the Department of Social Studies of Medicine's research and education missions, while mentoring its faculty members. She will be responsible for leading strategic planning and advising the Dean on all matters related to the Department, while pursuing and expanding her own research.  Dr. Adams will also maintain her appointment to the School of Architecture within the Faculty of Engineering.

Please join us in welcoming Dr. Annmarie Adams to this new position and in wishing her much success in leading the Department, which celebrates its 50th anniversary this fall, to even greater heights.
Dr. David Eidelman


Vice-Principal (Health Affairs)


Dean of the Faculty of Medicine

Dr. Mara Ludwig


Vice-Dean, Academic Affairs