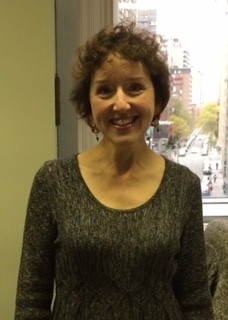 It is with great pleasure that we announce the appointment of Dr. Anita Gagnon as Acting/Interim Director of the Ingram School of Nursing, Faculty of Medicine, McGill University. Dr. Gagnon steps in as Dr. Hélène Ezer completes her second term as head of the School, a position she held with distinction during periods of exceptional growth and evolution. We take this opportunity to thank Dr. Ezer for her leadership and kindness over the past decade and for her advocacy of university training for nurses, together with interdisciplinary education and care.

Dr. Anita Gagnon, who joined McGill in 2000, is Professor in the Ingram School of Nursing, as well as a scientist at the Research Institute of the McGill University Health Centre (MUHC). She has also pursued research as a nurse scientist in the Department of Nursing and Obstetrics and Gynecology at the MUHC and at the Lady Davis Research Institute of the Jewish General Hospital.

A McGill alumna, Dr. Gagnon holds a PhD in Epidemiology and Biostatistics from McGill and a Master of Public Health degree from Johns Hopkins University School of Hygiene and Public Health. She completed her Bachelor of Science in Nursing at the Catholic University of America in Washington, DC. More recently, she earned a Certificate in Refugee Issues from York University in Toronto, and has been involved in a wide range of refugee projects and studies in Haiti, Nepal and several other countries around the world.

Dr. Gagnon is invited regularly to present her research internationally and is active on a number of Global Health and other committees in the McGill academic network. A prolific researcher, she has served as Associate Editor of the Canadian Journal of Nursing Research and on the editorial board of the Journal of Obstetric, Gynecological and Neonatal Nursing. She has also won several awards, including most recently Editor's Choice for an article published in the International Nursing Review (March 2015).

As Acting/Interim Director of the Ingram School of Nursing, Dr. Gagnon will be responsible for its education and research missions and for providing mentorship to faculty members. She will advise regarding recruitment, academic appointments, promotion and tenure, and will lead strategic planning and oversee financial allocations. As part of her mandate, she will promote the highest standards of excellence in all areas of the School's activities and represent its interest as part of the Faculty Deanery Executive and the Faculty Leadership Council.

Please join us in wishing Dr. Gagnon a warm welcome and success in this new role, which will formally transition into Interim Director in January 2016.
Dr. David Eidelman


Vice-Principal (Health Affairs)


Dean of the Faculty of Medicine

Dr. Mara Ludwig


Vice Dean, Academic Affairs