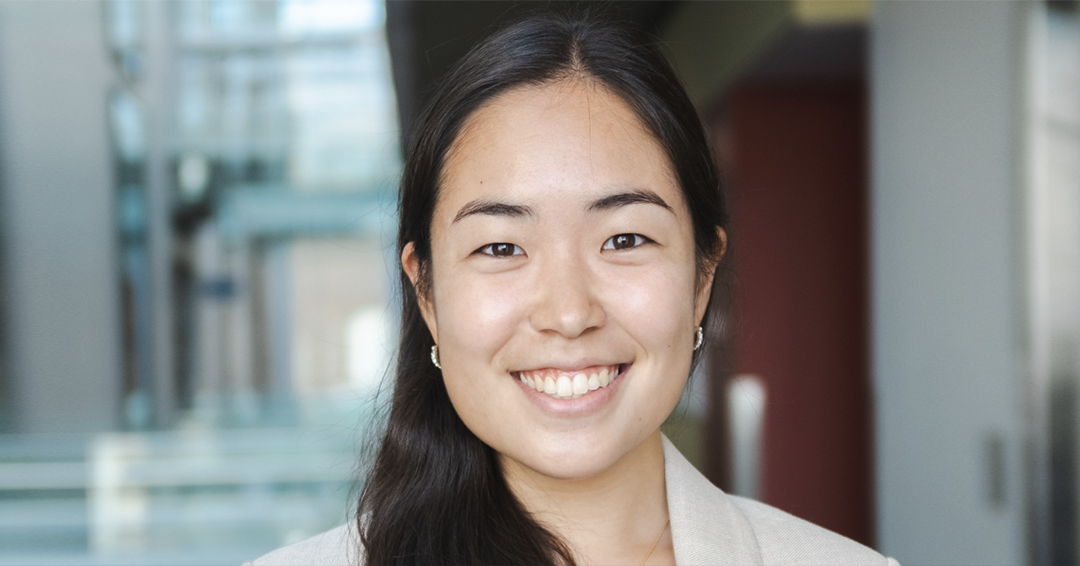 Discover Marina Fukano's research on the complexity of triple-negative breast cancer tumours, her involvement in communicating cancer research, and how various studentships during her PhD degree have made a difference in her life. 
Describe your research
My Ph.D. project examines the complexity of tumours. Tumours are made up of cancer cells, and these cancer cells can demonstrate different characteristics. I study how distinct they are; for example, how these cancer cells feed on different nutrients to survive.
How does your research help patients, and who does it help?
I focus on studying triple-negative breast cancer, a subtype of breast cancer that has limited therapeutic options. The complexity of tumours mentioned above makes treatment challenging as not all cancer cells respond to treatment similarly. The novel findings in my project will allow us to potentially develop a more effective way to target different cancer cells found within a breast tumour.
How have studentships made a difference in your life?
It was my great honour to have received various studentships during my Ph.D. degree, such as the Canada Graduate Scholarships Doctoral Award from the Canadian Institute of Health Research (2022-2023), the Doctoral Training Award from Fonds de Recherche du Québec Santé (2021-2022), and an Alexander McFee Fellowship, a G. G. Harris Fellowship and a Graduate Excellence Fellowship from the McGill Faculty of Medicine and Health Sciences (2020-2021). The studentships significantly supported my financial need and allowed me to actively lead this project and perform multiple experiments that use state-of-the-art technologies. Receiving these awards also profoundly contributed to my academic success.
Anything else you would like to mention?
I am also proud to be part of two cancer research outreach groups: the Canadian Cancer Society Research Information Outreach Team (RIOT)-Montreal Team and the Canadian Epigenetic Environment & Health Research Consortium (CEEHRC) knowledge translation Team. I enjoy communicating cancer research to the public and hope to continue it in my future career!
Cancer Research happens through extensive collaborations and the contributions of different people. I want to acknowledge people who allow my projects to happen, including cancer patients and generous donors!