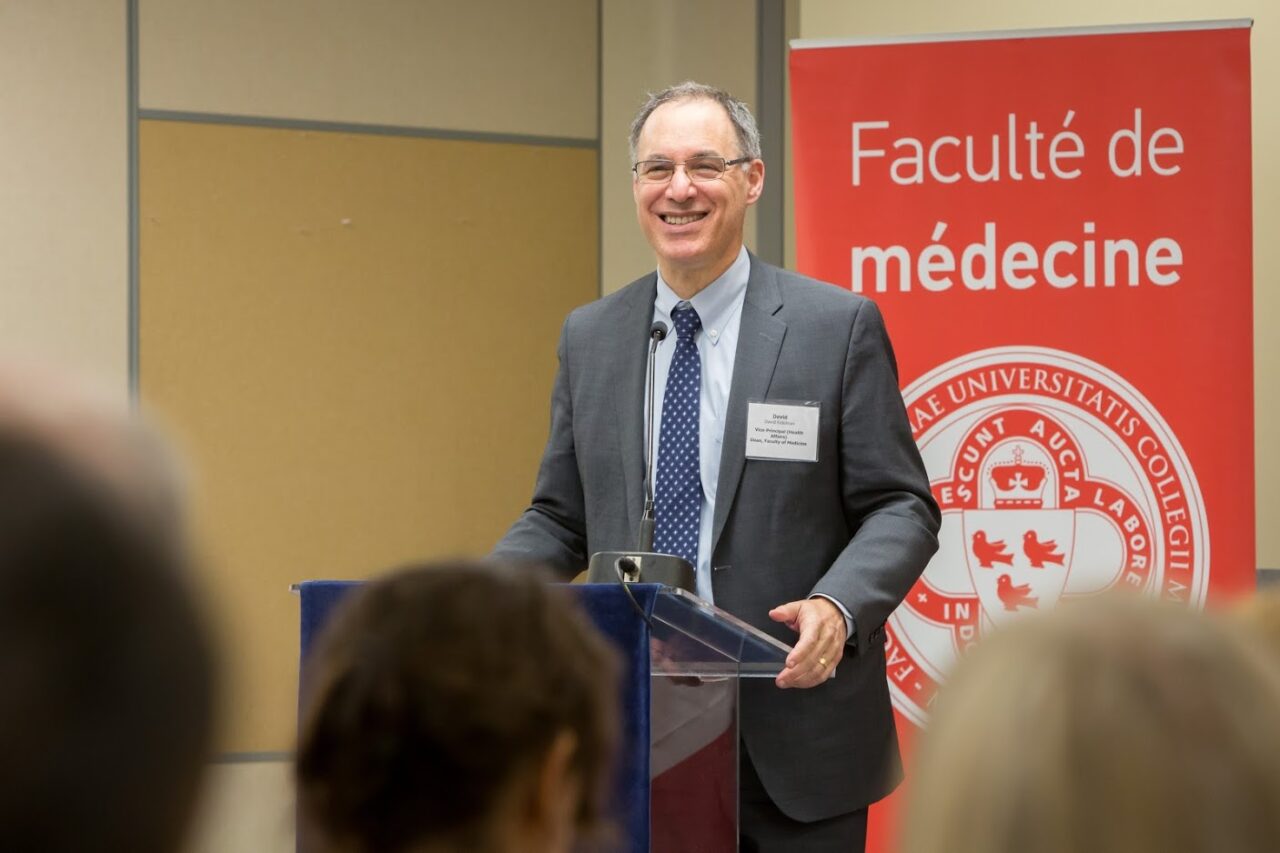 By Diane Weidner, Steinberg Centre for Simulation and Interactive Learning

Parents of McGill medical students attended a cocktail and panel discussion on the theme Doctors of Tomorrow: How AI and Other Technologies Will Change the Practice of Medicine. The event took place on January 31 and was hosted by Dr. David Eidelman, Vice-Principal (Health Affairs) and Dean, Faculty of Medicine, in collaboration with the McGill Faculty of Medicine University Advancement team and the McGill Medicine Parents Committee. It was a unique opportunity for parents to learn more about the world their students will be graduating into, and to meet and mingle with other parents.

An animated discussion on how new technologies will affect the practice of medicine sparked thought-provoking questions and reflections. The four panelists are all pioneers in the field of medical technology and innovation in their respective fields: Dr. Kevin Lachapelle, Interim Director and past Founding Director of the Steinberg Centre for Simulation and Interactive Learning; Dr. Ariane Marelli, Director of Cardiovascular Research and Associate Director of Academic Affairs for Cardiology at the McGill University Health Centre; Dr. Jonathan Kanevsky, plastic surgery resident and award-winning developer of a device to decrease scar formation; and Alexander Lachapelle, candidate of the Medicine Class of 2018 and recently named Rhodes Scholar, who will pursue a PhD in Clinical Machine Learning at Oxford University.

The panel members all agreed that AI will have a positive impact on the medical profession and make physicians better and more efficient in many ways, aided by technology. Montreal and McGill are at the forefront of the AI innovation hub that fosters research and collaboration across disciplines. Data science in medicine is evolving and presents opportunities in research that will affect patient care through the development of clinical and digital health tools.

Dr. Ariane Marelli compared the rise of AI with the impact of photography on impressionist painters in the mid-19th century; it was a new medium that changed the way people looked at light. "Technology changes the way that we look at things. We don't need to be threatened that AI will replace us," emphasized Dr. Marelli. "The interesting part will be how we will interact with technology—how it will change us, and how we will change it."

The event took place at the Steinberg Centre for Simulation and Interactive Learning, a cutting-edge facility that uses medical simulation to enhance the skills of health care students, residents and professionals at McGill. Parents were offered a tour of the facilities to learn about the innovative training and genuine clinical experiences that takes place in this safe environment.

Michael and Patricia Nicholson Hennegan, parents of medical student Kelly Hennegan, were among the proud parents who participated in the event. "This has been an absolutely fantastic experience," expressed Patricia. "Every parent who has the opportunity to participate must make this a part of their child's experience at McGill."

To listen to the panel discussion, click here.

To learn more about the McGill Medical Parents Committee, please contact Arnav Manchanda, Advancement Manager, at medparents@mcgill.ca or 514-398-2529.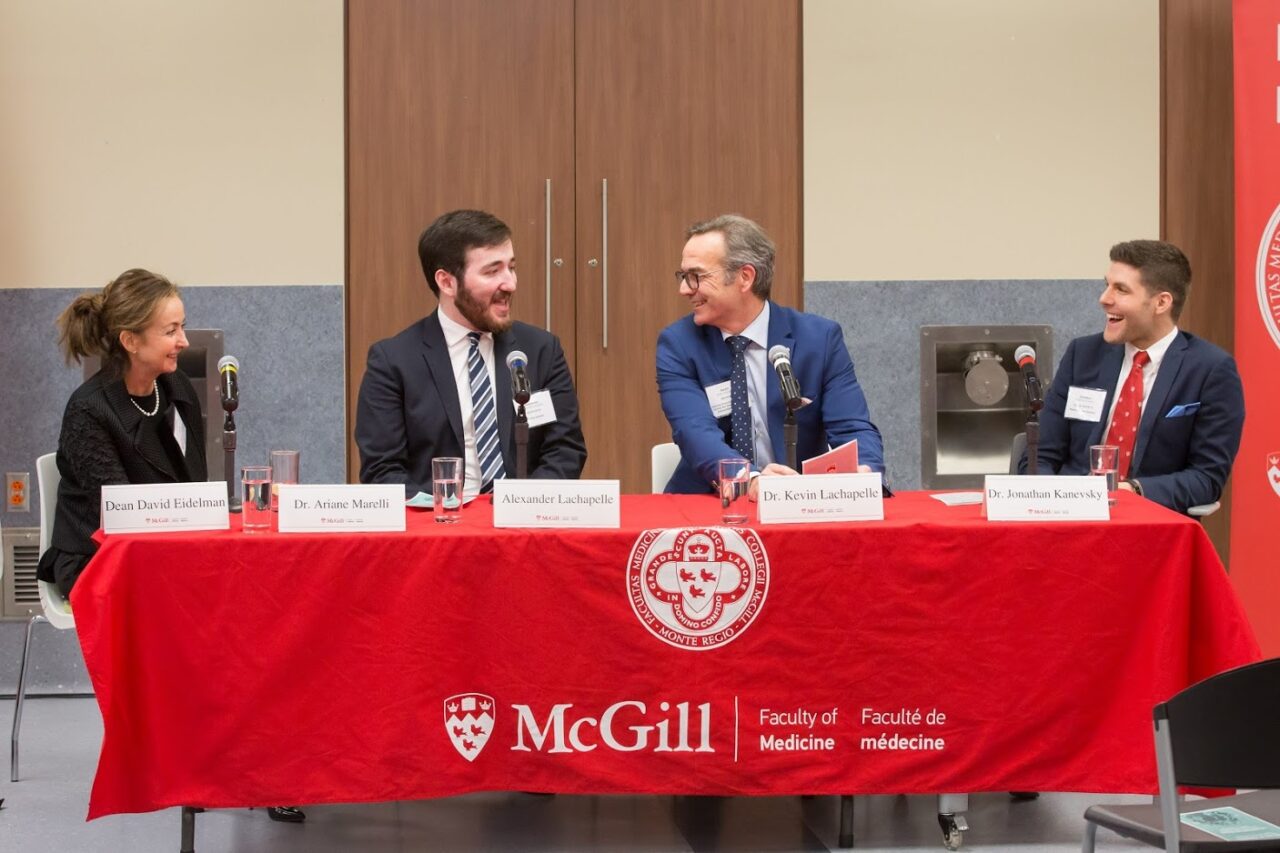 February 13, 2018