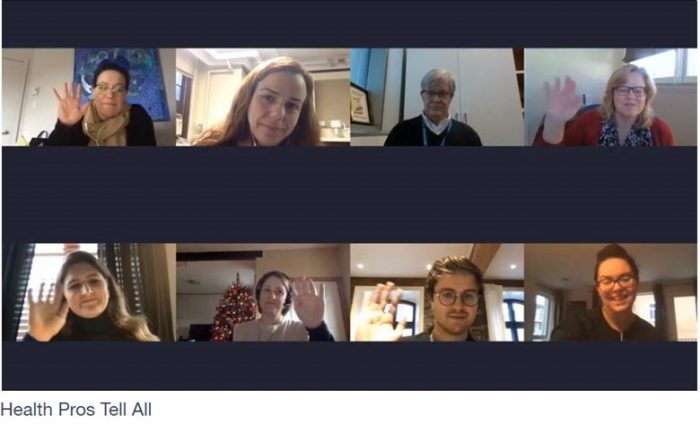 On December 2, some 250 students from Quebec, as well as Ontario, came together virtually for the Canadian Medical Hall of Fame Discovery Day – a record turnout! This annual day of presentations and workshops, jointly hosted by the McGill Faculty of Medicine and Health Sciences and The Neuro, aims to inspire high school and CEGEP students to pursue careers in the health sciences.

Keynote speaker McGill's Dr. Loydie Majewska, Associate Professor in the departments of Pediatrics and Human Genetics, delivered a fascinating presentation entitled, "How you got your face." Both she and Dr. Guy Rouleau, Director of The Neuro, share their personal journeys, including the various forks in the road, twists and turns, and the decisions they made. Their takeaway messages to students? Dr. Rouleau: "Persevere and follow your dreams." Dr. Loydie: "Be yourself, and let yourself evolve and decide what you want."

Following the formal presentations, students participated in virtual workshops ranging from  Epidemiology, Global Health, Cancer and Psychiatry to Occupational, Physical and Speech Therapy, as well as Indigenous Health Programs and Health Promotion in Nursing.

Thank you to all the dedicated workshop presenters from the Faculty of Medicine and Health Sciences for your commitment to inspiring the next generation. Thank you also to the Canadian Medical Hall of Fame for breaking new ground with this inaugural virtual event, which proved a success by all accounts.

December 17 2020