The McGill Faculty of Medicine's Department of Pharmacology and Therapeutics have presented the 2019 Charles E. Frosst Medical Prize and the 2019 Mark Nickerson Prize to medical students Alessandro Pedicelli and Lara Fesdekjian. The department presented the awards during a ceremony on July 25.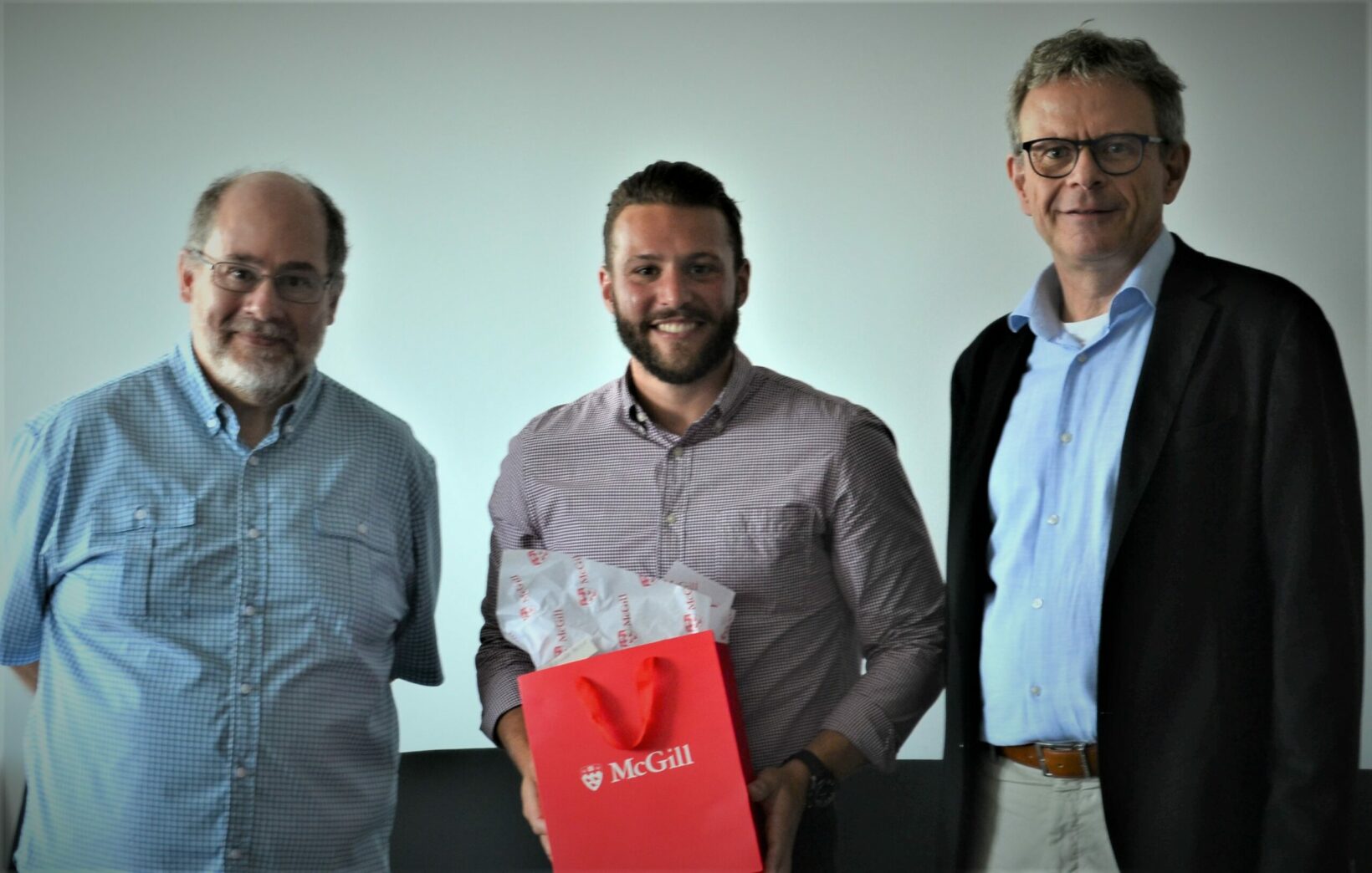 "I am quite humbled and honoured to be this year's recipient of the Charles E. Frosst Medical Prize," says Mr. Pedicelli who completed a BSc in Physiology at McGill in 2013 followed by a Doctor of Pharmacy (PharmD.) at the University of Toronto in 2017. "After working as a pharmacist, I decided to apply to the MDCM Program as being a physician aligned better with my personal goals, aspirations, and interests."

The prize is awarded annually to a medical student who has achieved excellence in the Fundamentals of Medicine and Dentistry component of the MDCM Program and has demonstrated, based on an essay and interviews, promise in the field of pharmacology. Mr. Pedicelli's essay focused on serendipitous medical advancements — namely, the discovery of penicillin and the isolation of insulin — and how medicine and pharmacology often intersect to yield concrete, cutting-edge, evidence-based medicine.

On a lighter note, when Mr. Pedicelli asked his fiancée and mother to review his essay for last-minute edits, almost in unison, they said, "It's great and all, but don't you find it's just a tad too… 'science-ey'?!" Mr. Pedicelli explained, "it is meant to be 'science-ey' as the essay is geared to my fellow science enthusiasts (read: nerds)."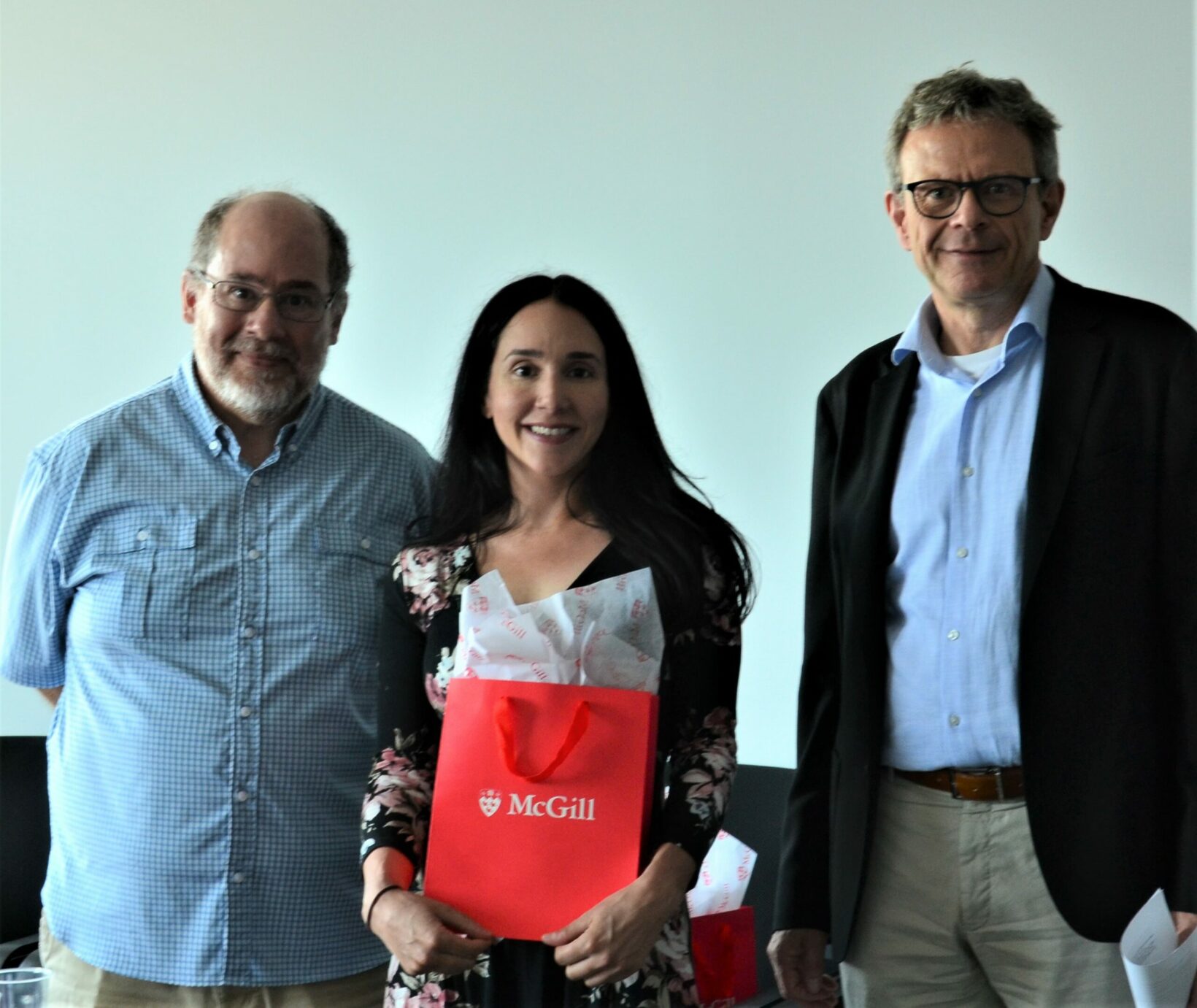 The Mark Nickerson Prize, established in 1990 and named in honour of Professor Mark Nickerson, a renowned McGill pharmacologist, was awarded to third-year medical student Lara Fesdekjian.  "I'm very grateful to be the recipient of this year's Mark Nickerson Prize.  I developed an interest in therapeutics and the optimization of therapy for individual patients during my Bachelor of Science in Pharmacy at the University of Toronto. Throughout my career as a pharmacist, I've seen many changes in pharmacotherapy, particularly with the increasing use of biologics to control previously refractory conditions, and I'm excited to see where we are headed in the future as clinical pharmacology and medicine come together.  I would like to thank my professors at the McGill Faculty of Medicine for their excellence in teaching and for re-igniting my passion for pharmacology, this time through the eyes of a medical student."
After graduating with a Bachelor of Science in Pharmacy Ms. Fesdekjian pursued a Master of Music in classical piano performance at McGill (MMus), and continues to perform as a pianist several times a year. In her free time, she backpacks around the world and has visited over 75 countries. Ms. Fesdekjian climbed Kilimanjaro in Tanzania, the highest peak in Africa, this past July.

August 16 2019