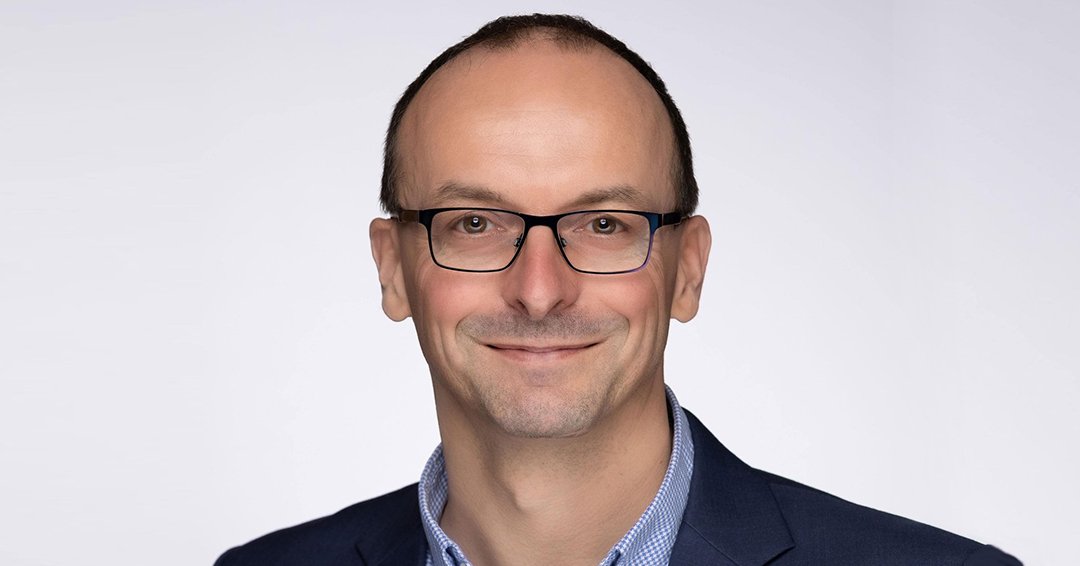 We are pleased to announce the reappointment of David Juncker, PhD, to the position of Chair, Department of Biomedical Engineering (BME), Faculty of Medicine and Health Sciences, McGill University. Prof. Juncker was first appointed to this position in March 2018.
During Prof. Juncker's first term as Chair, he rejuvenated the department, overseeing the recruitment of five new faculty members, including: Danilo Bzdok (AI), CIFAR Chair in AI;Guojun Chen (Nanomedicine), in collaboration with the Rosalind and Morris Goodman Cancer Institute; Christine Tardif (Neuroimaging) and David Rudko (Neuroimaging), jointly with Neurology and Neurosurgery; and Emily Porter (Wearables/Digital Health), based at the Cancer Research Program at the Research Institute of the McGill University Health Centre.
The department also inaugurated a new professional Master's degree in Translational Biomedical Engineering with a selection of professional courses in the areas of Intellectual Property, Regulatory Affairs, Clinical Trials, Medical Device Design and Entrepreneurship. The Biological and Biomedical engineering graduate program, jointly administered with the Department of Bioengineering, also launched a professional program in Biomanufacturing.
Prof. Juncker holds a Canada Research Chair in Bioengineering; his current research focuses on developing new micro and nanotechnologies to address medical needs and to advance science. His lab's diverse interests include affinity proteomics and extracellular vesicle analysis, circulating tumour cells, microfluidics, lab-on-a-chip and 3D printing, with a focus on biomarker discovery and diagnostics. He maintained an active research program during his first term as Chair thanks to exceptional trainees and collaborators across departments and hospitals, leading to multiple publications including one in Nature. His research on sugar-coated soft brain implants was shortlisted as one of the top ten discoveries for 2021 by Québec Science. Several of the ideas he and his students generated were also patented. His lab's work on highly multiplexed protein profiling led to the founding of a spin-off company in 2018. Finally, Prof. Juncker's lab organizes the popular Annual Hands-on Workshop on Microfluidics and 3D Printing, and he initiated the 1st THINK Symposium on Microfluidics and Diagnostics.      
Prof. Juncker took on an advocacy role during the COVID–19 pandemic, regularly giving interviews, penning op-eds and white papers and advising government towards the adoption of rapid tests for at-home testing in Canada, which finally came to be in December 2021.
In his second term as Chair of the Department of Biomedical Engineering, Prof. Juncker will continue to serve the department and pursue the adaptation and transformation of BME to meet the challenges and opportunities of our time. As our understanding of living systems has advanced to the point where they can be re–designed, regenerated and improved, new opportunities for biomedical engineering abound. Many basic scientists and clinicians now embrace bio-engineering approaches, such as genetic engineering or immunoengineering, with profound impacts on healthcare, with cancer immunotherapy serving as a notable example. Wearable medical devices, catalyzed by the miniaturization of sensors, artificial intelligence and internet connectivity, are emerging as transformative technology for at-home healthcare and healthy living thanks to continuous monitoring. BME is well–positioned to play an increasingly prominent role in research and healthcare, and Prof. Juncker is excited to pursue new opportunities for education, research and innovation for the benefit of the department, McGill and society.
Please join us in congratulating Prof. Juncker on his reappointment and in wishing him continued success in this role.
Lesley Fellows, MDCM, DPhil
Vice-Principal (Health Affairs)
Dean of the Faculty of Medicine and Health Sciences
Marc D. Pell, PhD
Interim Vice-Dean, Academic Affairs