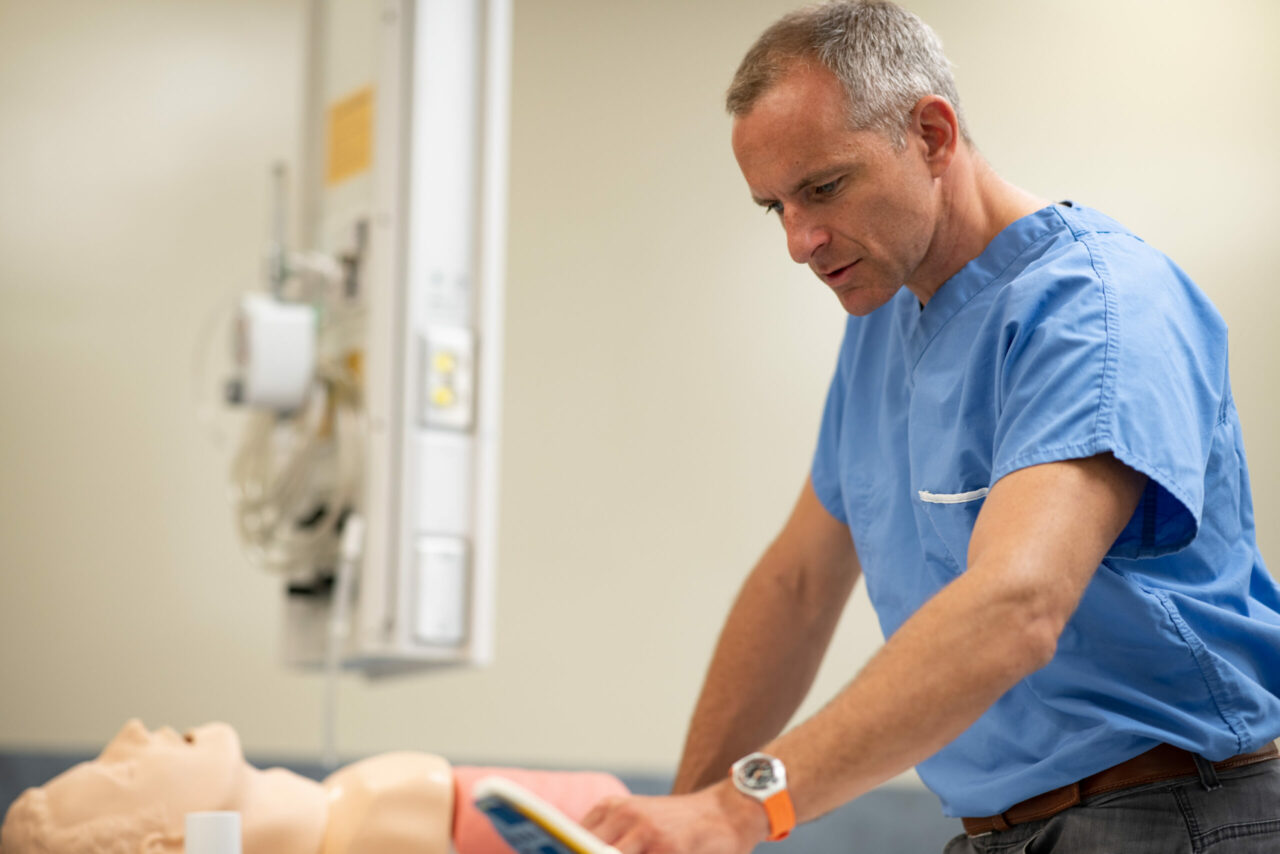 By Diane Weidner, Steinberg Centre for Simulation and Interactive Learning

It's not every day that an astronaut visits our Centre! On December 20, 2018, Canadian Space Agency astronaut David Saint-Jacques will fly to the International Space Station on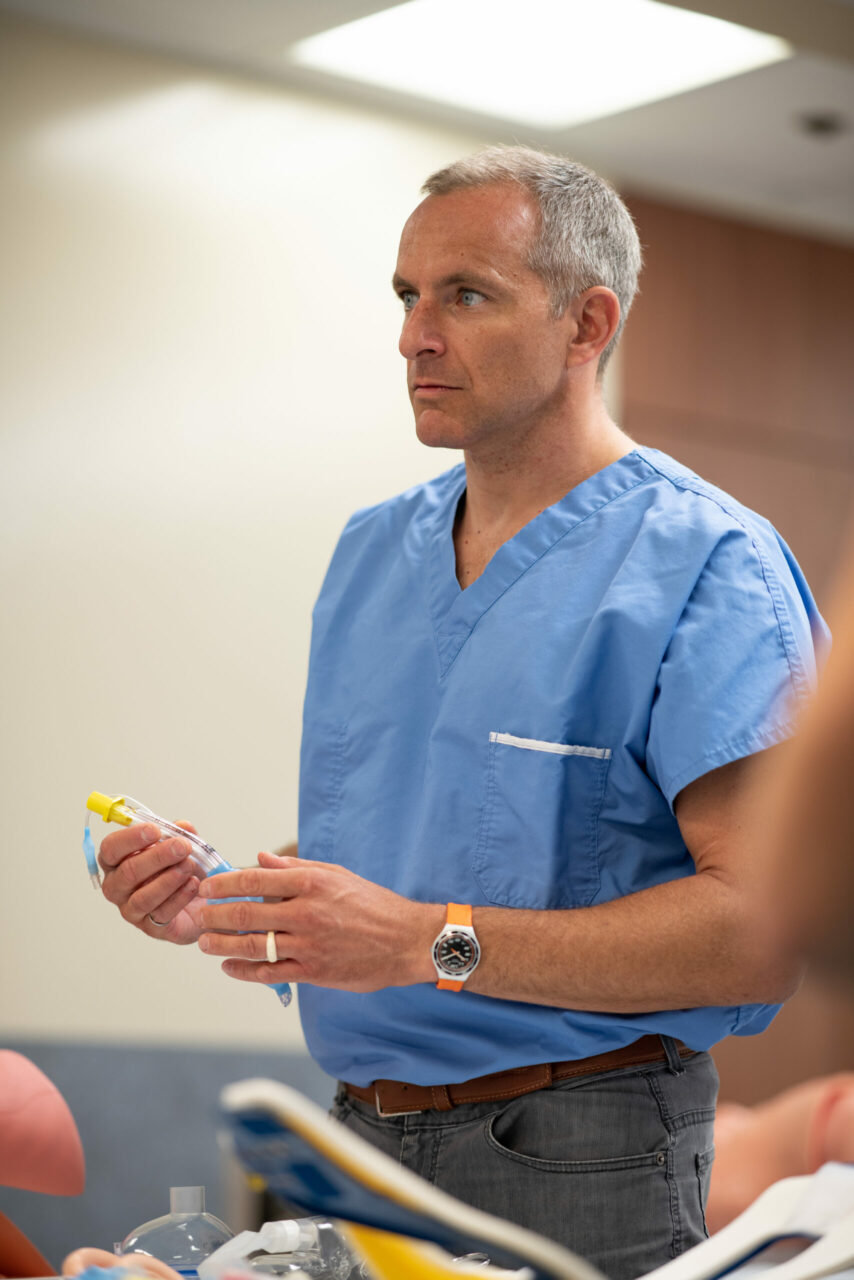 his first mission. During his assignment, he will conduct a series of scientific experiments, robotics tasks and test new technologies.

Dr. Saint-Jacques completed his family medicine residency at McGill University, where his training focused on first-line, isolated medical practice. He was at the Steinberg Centre for Simulation and Interactive Learning at McGill University to refresh his knowledge on Advanced Trauma Life Support with Dr. Tarek Razek.

"Each in their own way, the professions I have practiced have prepared me well to go into space," explains Dr. Saint-Jacques. "Practicing medicine in isolated regions is a team affair, where you have to solve complex problems with limited resources. As in the field of space exploration, everyone is enthusiastically dedicated to their work: first responders, doctors, nurses, air ambulance pilots. You learn to work together and trust each other, to the point that you have no hesitation about putting your life in your colleagues' hands."

To learn more about Dr. Saint-Jacques and his upcoming mission, please visit the Canadian Space Agency website.
Photos by Terrie Quilatan

Augsut 31, 2018