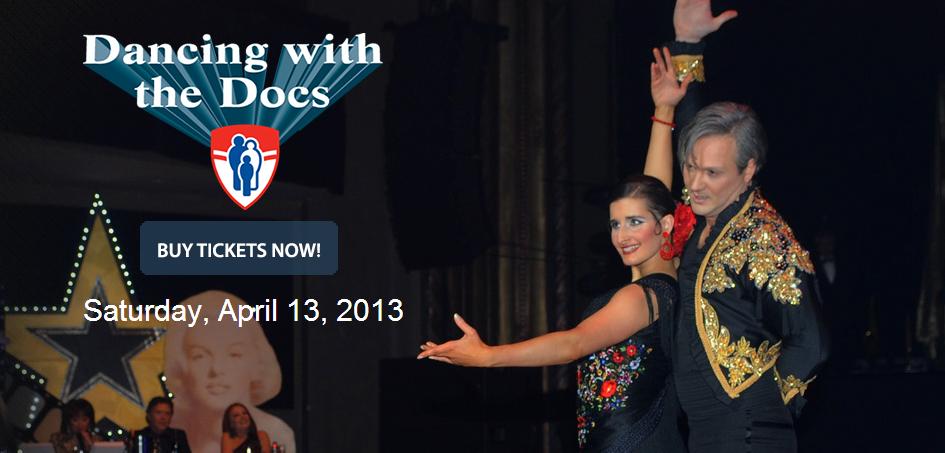 Where: La Tohu

When: Saturday, April 13, 2013 at 6:30 p.m.

The MUHC's popular Dancing with the Docs event is back for a second year and promises to be even bigger and more spectacular.

The 2013 edition will take place Saturday, April 13 at La TOHU, and features 10 new dancing docs representing all sites of the MUHC and specialties ranging from respirology and pediatrics to emergency and cancer care. Click here to see who will be hitting the dance floor!

Returning for a second time to the celebrity judge's panel is ballroom dance champion Jean-Marc Généreux, perhaps best known as a choreographer on the U.S.competition reality show So You Think You Can Dance and as a judge on the Canadian version of the hit show. He will be joined by CTV News Anchor Mutsumi Takahashi, and CJAD 800 morning host Andrew Carter.

Also returning by popular demand is Mosé Persico, entertainment host on CTV News who will once again be emceeing the evening.

More on our MC and judges

We are also excited to be moving to the new location at La Tohu, one of the world's largest centres for circus arts. It can accommodate upwards of 900 people, is easily accessible, and has ample parking.

We invite you to come out on April 13 to enjoy the show and support your favourite MUHC doctor!

April 9, 2013