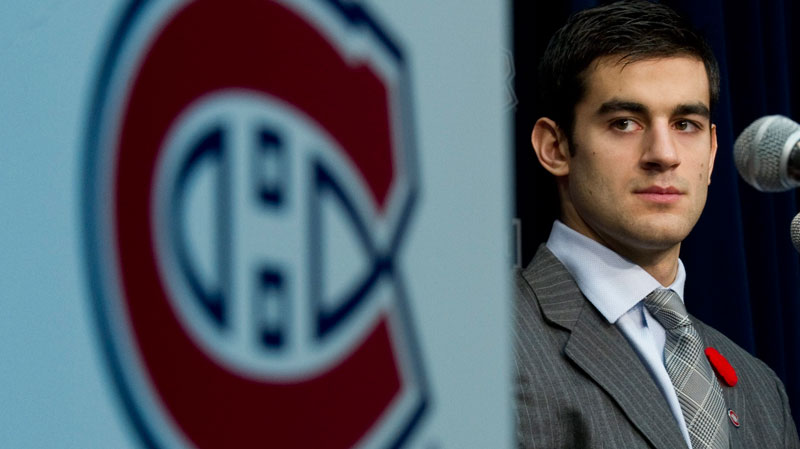 On November 7, 2011, Montreal Canadiens forward, Max Pacioretty announced the creation of his foundation to help the MGH Foundation raise the funds needed towards acquiring a Functional MRI machine (Magnetic Resonance Imaging) for the Traumatic Brain Injury Centre at the MGH/MUHC, a world leader in the research and treatment of concussions.

''I received great care at the Montreal General Hospital and now that I have fully recovered I want to do my share and give back," said Pacioretty. "The fact that this new MRI unit has several applications not only for athletes but for concussion patients of all ages, adult and children, is really important. Also, members of the Canadian Armed Forces suffering post traumatic stress syndrome (PTSS), will benefit from this new equipment," added Pacioretty.

Dr. David Mulder, the Montreal Canadiens head physician, mentioned how impressed he was with the commitment and involvement of Max Pacioretty and his entire family. "This equipment will revolutionize our understanding of brain injuries," said Dr. Mulder.

Combined with optimized MRI coils, designed and built in collaboration between the MGH and the Massachusetts General Hospital/Boston, this system will represent a quantum leap forward in technology and serve to attract unique research talent to the MGH, Montreal, and Canada.

"The advanced functional MRI is fitted with 128-channel sensor electronics, and a brain-volume encoder for ultra high-resolution imaging of brain structure, connectivity, and function. The 3T MRI technology allows for the highest level of image quality and diagnose the most challenging diseases quickly and confidently," said Dr. Vassili Papadopoulos, Director of the Research Institute of the MUHC and Director of the TBI (Traumatic Brain Injury) Project.

Throughout the hockey season, the Max Pacioretty Foundation will aim to raise upwards of $3.5 million towards the establishment of the new functional MRI facility at the MGH. To make a donation or get more information on the Functional MRI technology and its use, please visit the Montreal General Hospital Foundation Web site – www.mghfoundation.com.

PRESS COVERAGE
 CTV Montreal
Montreal Gazette
The Globe and Mail
CJAD
French Tribune
La Presse
(French)
Journal de Montréal
(French)
TVA
(French)
NHL