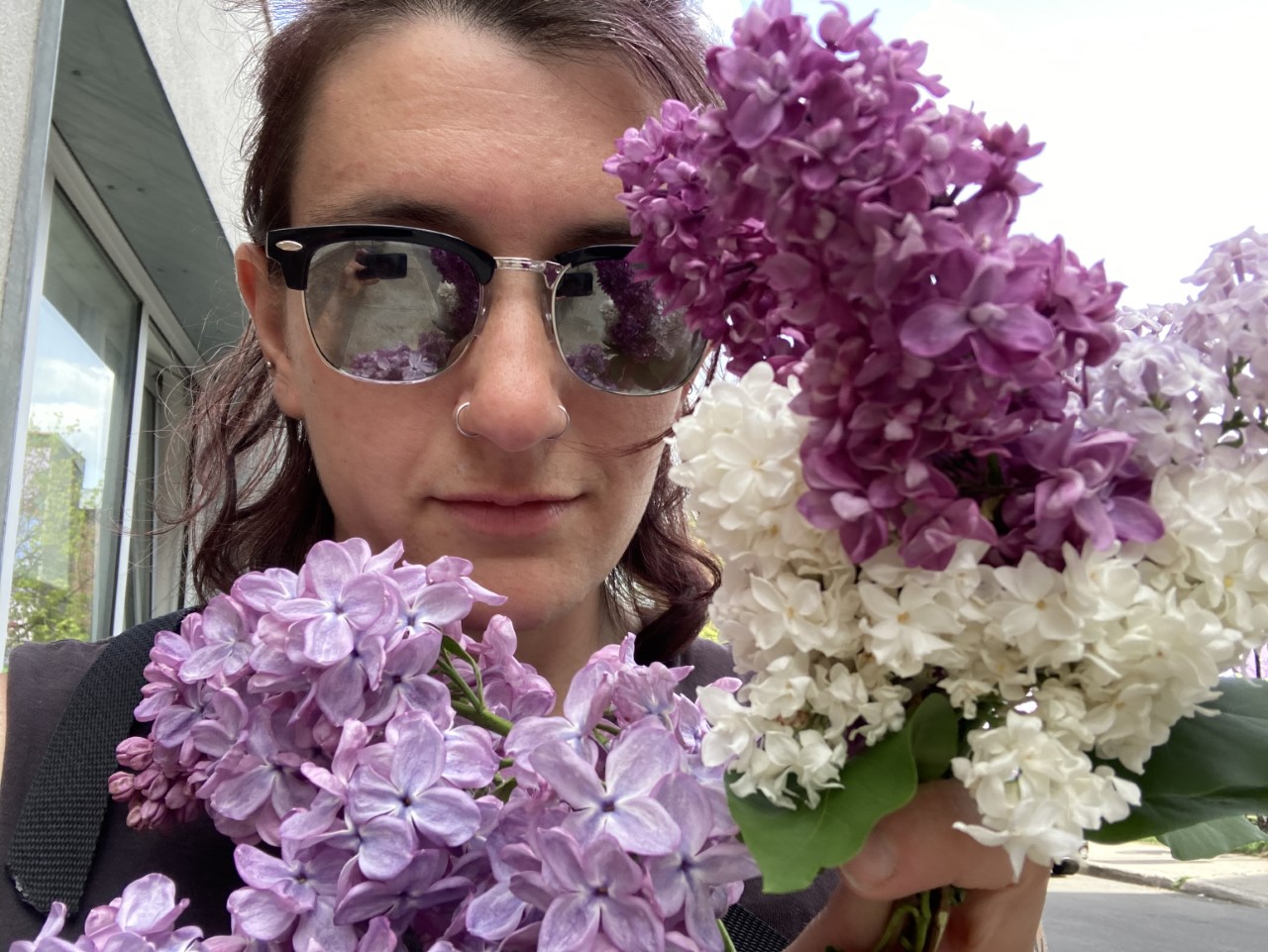 "The grades you get do not reflect your ability to do the kind of work you want to do."
Hailing from around the world, McGill's valedictorians are a diverse, multitalented group. When they came to the University, they brought with them their unique backgrounds, passions and ambitions. While they all praise the education they received at McGill, one thing is certain, the University has benefitted just as much for having them as valuable, contributing members of our community.
These outstanding students have earned the respect of the peers who they represent through their strong academic performance, leadership and commitment to making the University – and the world – a better place.
For the Spring 2021 Convocation, the Reporter continues its tradition of interviewing the newest group of McGill valedictorians.
In the first instalment of the series, we feature Leigh Hoffman (BScNursing), the valedictorian for the Faculty of Medicine and Health Sciences. You can watch the Faculty's virtual convocation ceremony here; Leigh's valedictory speech begins at 33:50.
What is your hometown?

I grew up in Victoria, BC.
Why did you choose McGill?

This is actually my second degree from McGill! The first time (BA 2013) I chose McGill to be in Montreal, as my family used to come here every year to visit grandparents and I fell in love with the city. This time around, I chose McGill because I didn't think my French was good enough to do my nursing studies in French, and to do a university degree (over CEGEP) to have more career options.
What were some of your impressions when walking onto campus for the first time?

Why are there gates around this campus in the middle of downtown? Why isn't there a metro line that goes directly to campus? How long will it take me to get from my class at 680 Sherbrooke to my class 10 minutes later in Stewart Bio? I wonder if the homeless person sitting on Sherbrooke and Metcalfe would be kicked out by security for using the bathroom at McLennan?
What are some of the highlights of your time as a McGill student?

Getting to know the librarians at Schulich Library (before it closed for renovations). Getting involved in student run clubs and services.
Three favourite places on McGill/Mac campus?

The Schulich Library (fourth floor), the grassy area beside the Milton Gates, the anatomy museum in Strathcona.
What's next for you, both short and long term?

I am starting to work as a nurse in one of Montreal's emergency rooms. After a few years in the hospital, I want to work in the community setting, either doing street outreach nursing, sexual health nursing with queer youth, or developing a psychiatric crisis intervention team so there is an alternative to calling the police when someone is exhibiting aggressive or erratic behaviour during a mental health/psychiatric episode.
Who or what will you miss most?

The discounted monthly STM pass, the access to most academic journal subscriptions, my professors who made my education engaging and challenging.
What advice do you have for new students to McGill?

Montreal is so much more than the Plateau! If you want to stay in Montreal, or even experience it to its fullest while you're here, I promise taking that French class will be worth it.
Talk to your teachers and profs! Most of them are very keen to have students engage beyond just talking about grades.
The grades you get do not reflect your ability to do the kind of work you want to do. There are more important things than getting a good GPA. Every test and assignment can easily feel like it is crucially important, but you will forget about it eventually, and it is probably not worth intense stress and anxiety.
What are your plans for virtual convocation?

I will be at work! But some friends did throw me a graduation party, including making a human size cardboard body for us to play "pin the organ on the human," because my friends know I love structured fun.
What was your experience with the pandemic?

I immediately started working as a patient attendant in a CHSLD in March of 2020, where COVID infections had a high of 70%. Our nursing program shifted to online learning, so I finished the semester online, and I have never really adjusted to online life (if you were in any classes with me, you know that I took all my notes by hand and rarely was in front of a computer!). I've been working in multiple hospitals in various capacities (as a student nurse, PAB, and in stage rotations) since the pandemic began, so my experience has been seeing the impact COVID-19 has had on patients, health care staff, and the health care system more broadly. It has also included a lot of negotiating with my many roommates (many of whom work in front-line community settings), and playing lots of games to keep each other sane. I have also been working on a campaign for more paid sick days, as well as another campaign for health care for those without permanent or regularized immigration status. I have also been working giving vaccines at a vaccination centre since March 2021.
Have you been on campus at all?

I went to campus once to have an in-person laboratory class for the nursing program, and a few times to take advantage of the library curbside book pick up service.
What are some of the biggest challenges facing the world today? How confident are you that we can address these challenges and make a difference?

The inequal distribution of (global) wealth and resources, and the imminent ecological threat to our planet. I have moments of hope, but it is extremely hard to change systems, especially when the solutions (to me) seem to be eliminating corporate power and  the accumulation of any surplus value (in the hands of individuals, corporations, or states). There are countless examples of the ways in which capital is invested in maintaining the status quo, at the expense of people's lives and the health of our planet; fewer examples of that being addressed and changed in a meaningful way. However, I do think the many people are starting to realize the depths of the violence and suffering caused by economic inequality and austerity cuts to social services, so that gives me some confidence.
Source: McGill Reporter
June 11, 2021