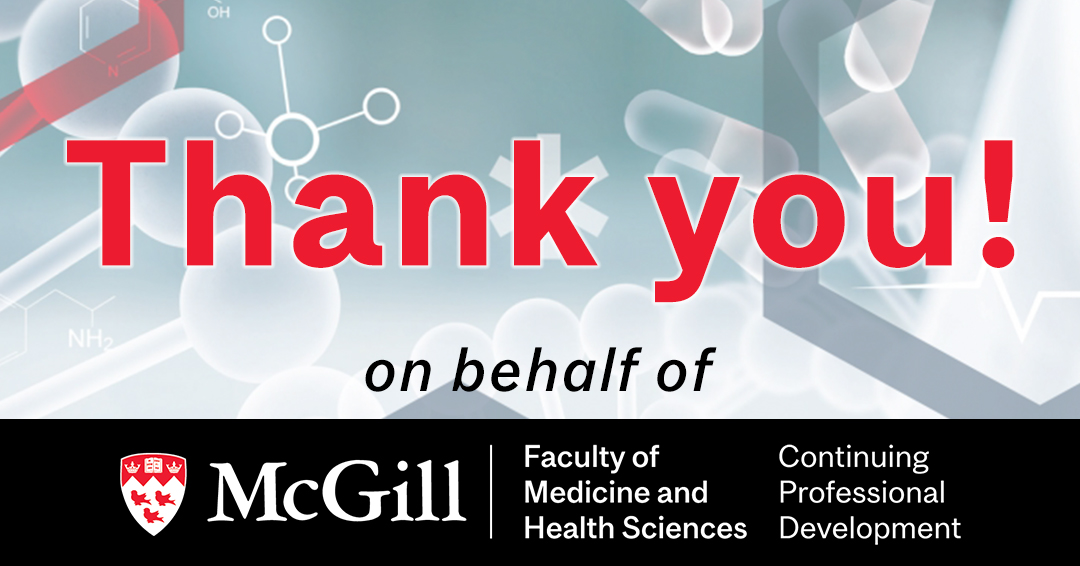 McGill University's Office for Continuing Professional Development (CPD) extends its sincere appreciation to all the faculty members who have devoted their time to deliver accredited CPD courses despite the challenges brought on by the pandemic. Thanks to your efforts, many physicians, residents, students and other healthcare professionals have kept up to date on various medical-related topics and benefitted from engaging and high-quality CPD learning opportunities.
We cannot thank you enough for making CPD MedUpdates and the Essentials of Psychiatry course trusted sources for our medical community's CPD needs.
McGill CPD courses are available live and on demand.
To register, visit the website.