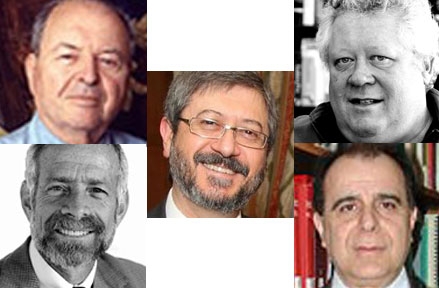 The Royal Society of Canada (RSC) recently recognized five leaders in the health sciences from McGill as elected RSC Fellows, the highest honour a scholar can achieve in the Arts, Humanities and Sciences. Founded in 1882, the Royal Society of Canada is the senior national body of distinguished Canadian scholars, artists and scientists. The newly elected Fellows from the McGill faculty of medicine are:
Dr. Frederick Andermann – Epilepsy Clinic, Montreal Neurological Institute and Hospital
Dr. Eduardo L. Franco –Department of Oncology
Dr.  Michael S. Kramer – Department of Pediatrics and of Epidemiology
Dr. William J. Muller – Department of Biochemistry and Rosalind and Morris Goodman Cancer Research Centre
Dr. Michael Petrides – Neuropsychology/Cognitive Neuroscience Unit

As Canada's National Academy, the Royal Society of Canada exists to recognize academic excellence and outstanding contributions to Canadian intellectual culture, to advise governments and organizations, and to promote a culture of knowledge and innovation in Canada. The Society's three academies collectively consist of nearly 2,000 Fellows, men and women who are selected by their peers for outstanding contributions to the natural and social sciences, in the arts and in the humanities.

This year's new Fellows will be inducted to the RSC during the Induction and Awards Ceremony on Saturday, November 26, 2011 at the Ottawa Convention Centre in Ottawa. To view a complete list of newly elected Fellows and their nomination citations and to register for this event, please visit the Society's website at www.rsc-src.ca.