Top finalists pitch to win 1st, 2nd and 3rd place prizes
By Diane Weidner, Steinberg Centre for Simulation and Interactive Learning

Amid a buzz of excitement, five finalist teams pitched their innovative projects before a full room of enthusiastic supporters and an esteemed panel of judges at the inaugural McGill Clinical Innovation Competition (CLIC) and Hakim Family Prize for Clinical Innovation in Health Care event on May 22, 2018.

The initiative was launched to inspire innovative thinkers within the Faculty of Medicine and across McGill to imagine new devices, diagnostics, platforms, programs and processes that will improve health care, in Canada and globally. As Dr. David Eidelman, Vice-Principal (Health Affairs) and Dean of Medicine explains, "Our hope is to help bring the best ideas to life through our Innovation Program, where winners will have access to mentorship, networking and other support to commercialize and implement proposals."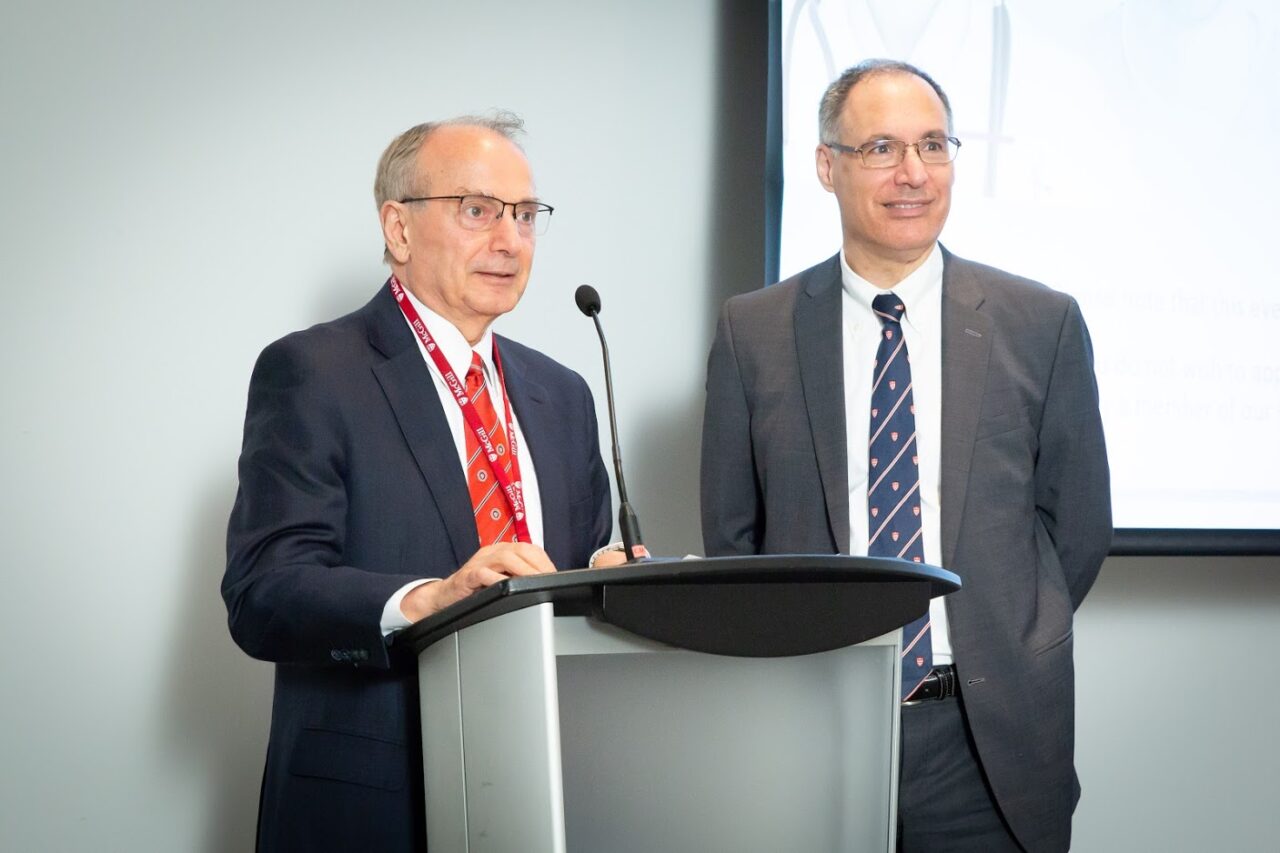 The CLIC and Hakim Family Prize were inspired by McGill alumnus Dr. Ray Hakim, who firmly believes "You can always do better," a guiding principle that he learned from his parents, and that was emphasized during his medical studies at McGill University and subsequent medical training at the Royal Victoria Hospital of the MUHC. As he explains, "When it comes to patients' health care, we should always try to do better – by innovating and creating new products, programs and procedures, or novel health care delivery models."

Dr. Jake Barralet, Director of the Faculty's new Innovation Program housed at the Steinberg Centre for Simulation and Interactive Learning (SCSIL), has been developing a robust mentorship network through partnerships with McGill faculty and industry leaders. "We are undergoing a technological revolution that is changing the way we practice medicine," explains Dr. Barralet. "By fostering great ideas, and giving our innovators the tools and interactions with seasoned entrepreneurs they need to succeed, we can encourage and support innovation that will have a real and lasting impact on patient care."

The competition was extremely tight, with more than 40 high quality proposals submitted. The five finalists presented their ideas before the panel of judges whose tremendous enthusiasm, expertise, time and support raised the CLIC to a very high standard.

McGill Principal Suzanne Fortier was present to congratulate the winning teams.  Also assisting during the conferring of the awards was Mr. Jean-Nicolas Delage, Partner at the law firm Fasken, who will be providing the winning teams with start-up support and expertise.

Congratulations to all five finalists for delivering truly exceptional presentations.

And the winners are…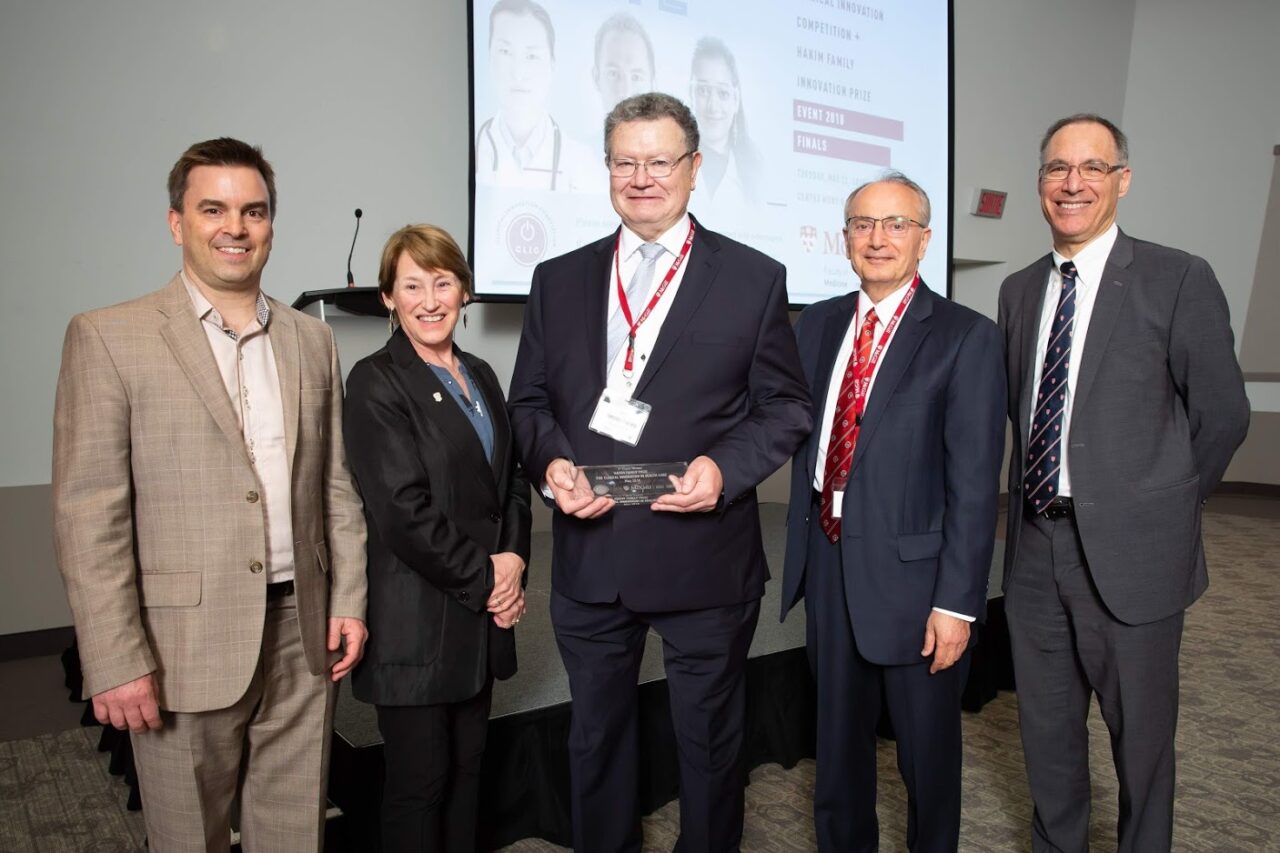 The first-place prize of the $50,000 Hakim Family Prize for Clinical Innovation in Health Care was awarded to Saccade Analytics. The team has developed a novel application of existing virtual reality (VR) goggles that can analyze eye and head movements and, based on this analysis, generate health metrics to help provide a quicker and more accurate diagnosis of concussions and other neurological disorders.

Francisco Galiana accepted the prize on behalf of the team, and explained that this idea was first brought to him by his wife, Henrietta "Mimi" Galiana, who understood, through her research, the tremendous potential of eye and head movement analysis: "Saccade Analytics represents Mimi's lifetime aspiration, which is to drastically improve accuracy, clinical throughput and patient comfort when diagnosing and treating neurological disorders. Winning this award before our peers is a great recognition.  It will significantly help the company achieve this goal and support our upcoming beta launch and expansion into the U.S. market."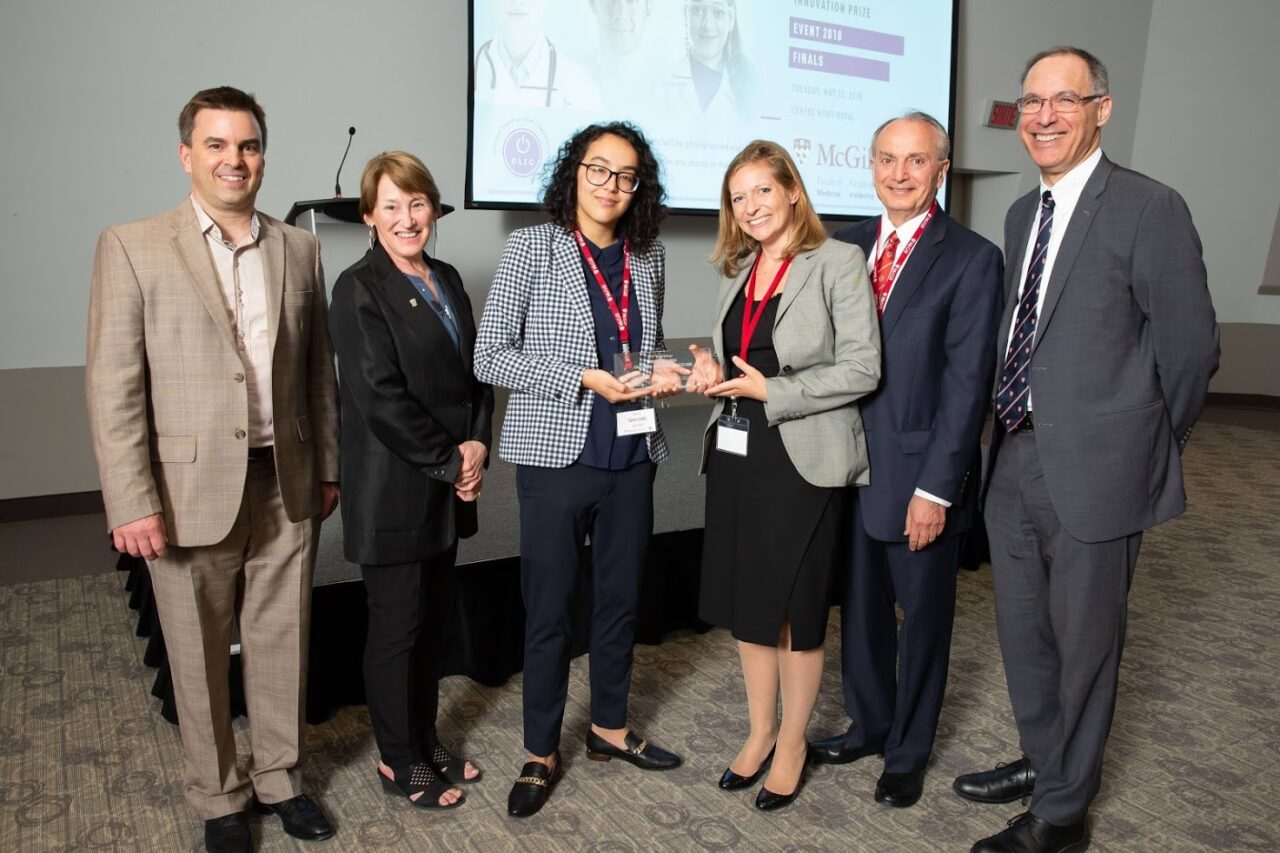 The second-place prize of $5,000 was awarded to the Aifred Health team for their proposed personalized treatment of depression using artificial intelligence and deep learning. "We are completely humbled to be recognized by the Faculty of Medicine," says Sonia Israel, Director of Scientific Partnerships on behalf of her team. "The award and services package provided by the CLIC and Hakim Family Innovation Prize will help to accelerate our technology to market, in order to make a positive impact on the world's most burdensome disease."

The third-place prize of $1,000, sponsored by Dr. Gerald Fried's Surgical Innovation Program, went to Dr. Michael Tanzer and his team, who are developing a novel 3D Printed Porous Hip Stem to enhance bone retention following total hip replacement.  "We are honoured to have been chosen to participate in the first annual CLIC Hakim Family Innovation competition," says Dr. Tanzer. "Being one of the top contenders validates the importance of our novel technology and motivates us to complete our research so that we can help improve the outcomes of patients requiring hip replacements in the future."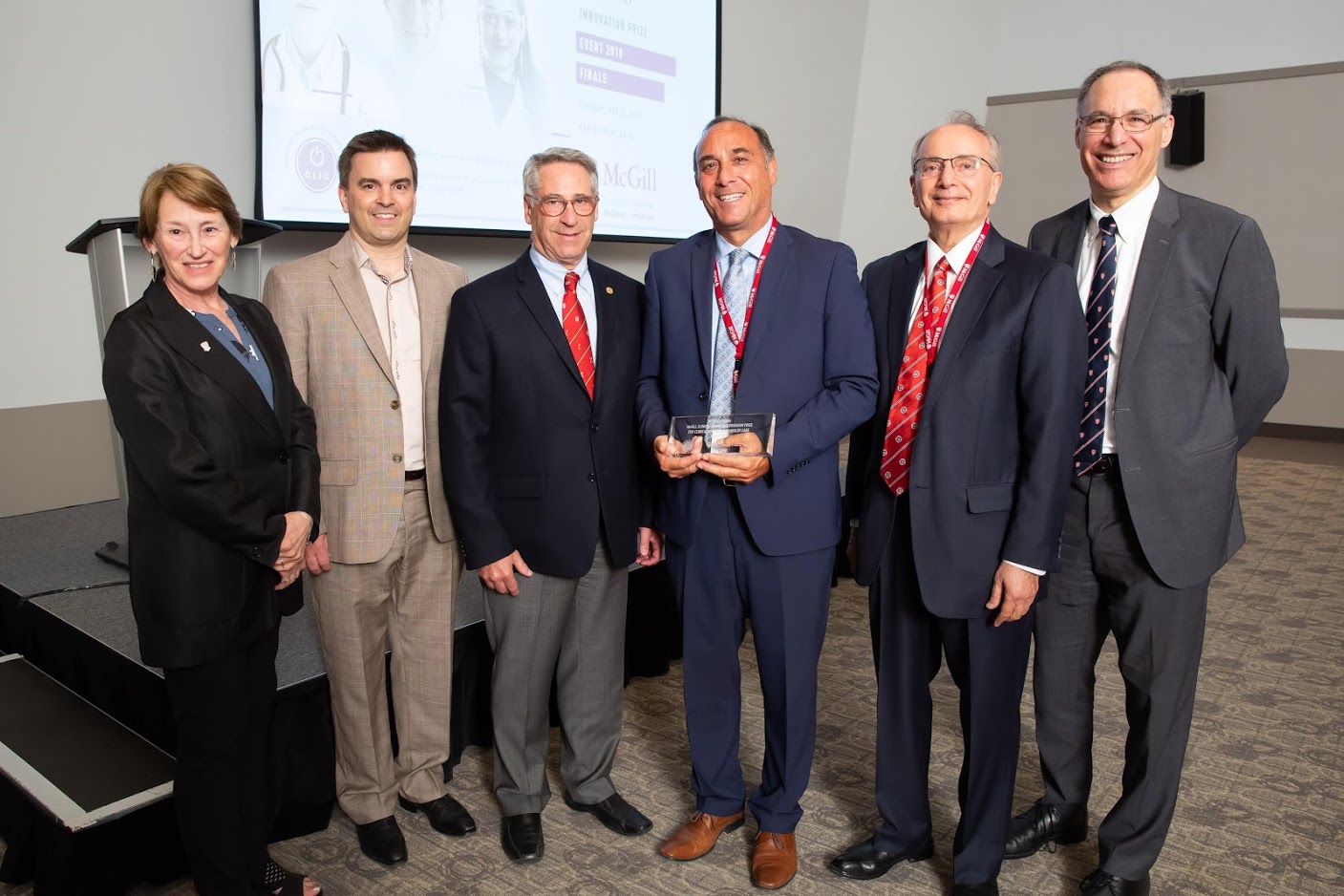 Outstanding presentations were also delivered by the AIM-Brachy team, who are developing the next generation of high dose rate brachytherapy technology for targeted cancer treatments, as well as the nplex biosciences team, who have developed a platform for truly scalable protein detection using advances in DNA nanotechnology.

To learn more about the exciting innovations proposed by our finalist teams, view their abridged video pitches
here
.  New innovation hub and accelerator program
With the Faculty of Medicine's new Innovation Program in place at the SCSIL, clinical innovators now have a physical and mental environment to help transform their ideas into concrete and viable solutions.  Along with partners—Centech at the École de technologie supérieure  and the soon to be opened Innovation Centre at the Montreal General Hospital—new collaborations will be forged to bring to market medical devices and other innovations to improve health care.

In addition to the cash donations, the top three winning teams will be able to tap into the world-class simulation expertise and facilities at the SCSIL, where they will have dedicated office space, along with access to business, marketing and communications expert to test, develop and support their ideas. They will also have access to McGill's mentorship program and professional training activities, in addition to Fasken's unique start-up program, a U.S. Demo Day Tour arranged by the Dobson Centre and other resources and support.

Additionally, all innovators who submitted their proposal to the 2018 Clinical Innovation Competition will, through the McGill Medicine-Centech partnership, have access to a Centech medtech accelerator program, beginning this September.

Special thanks…
We would like to gratefully acknowledge Dr. Ray Hakim for his inspirational dedication to clinical innovation to improve health care for patients, locally and globally.  We would also like to recognize the incredible work and expert guidance of our judges; the invaluable expertise and insights of Dr. Gerald Fried, Chair of McGill's Department of Surgery and founder of the successful Surgical Innovation program, as well as Dr. Kevin Lachapelle, founding and current Interim Director of the SCSIL; and the crucial support of our sponsors and partners, Fasken, Centech and BDC.

Until next year, we encourage you to keep innovating for better patient care!

To learn more about the CLIC and Hakim Family Innovation Prize, visit us online.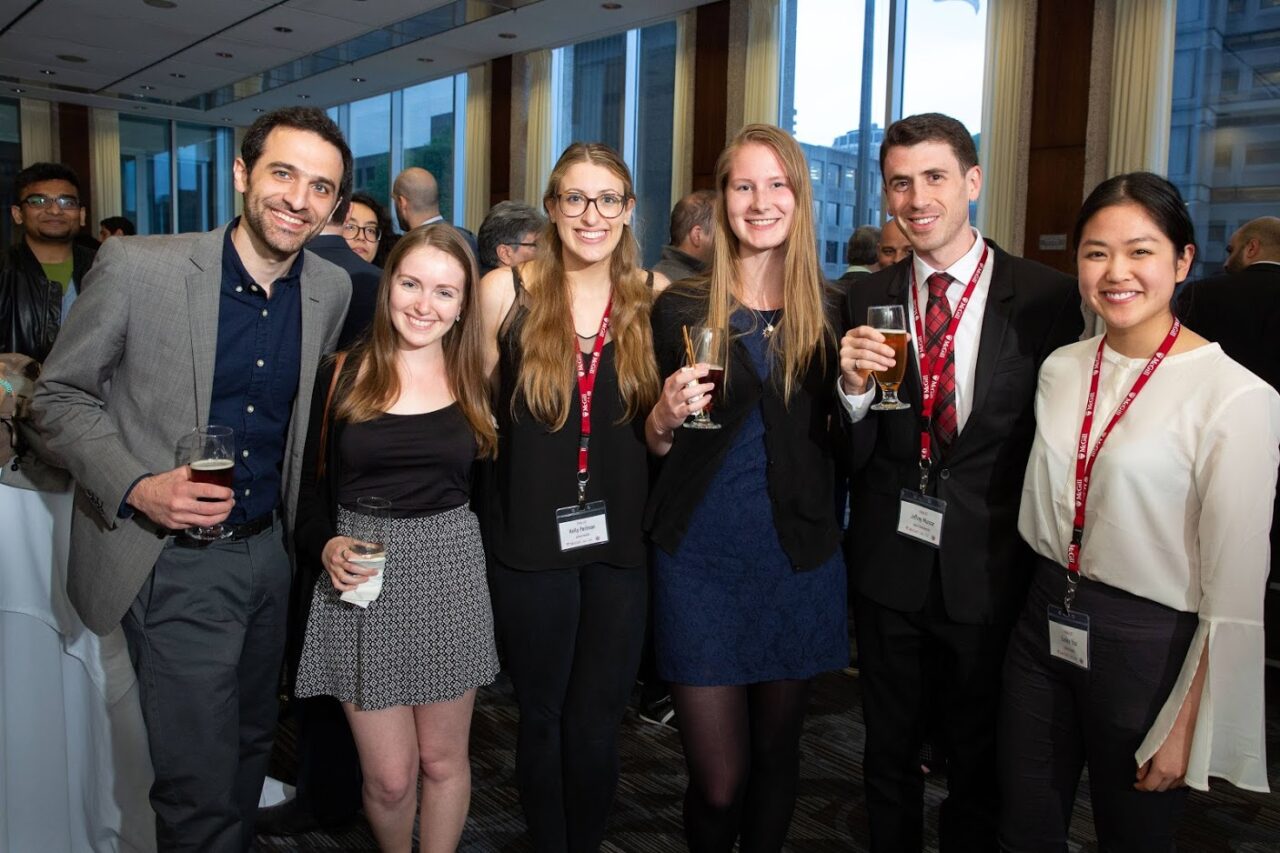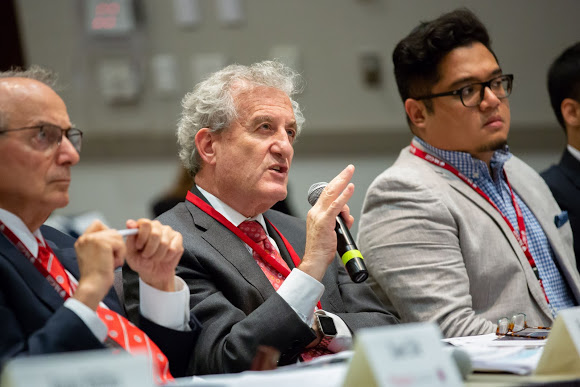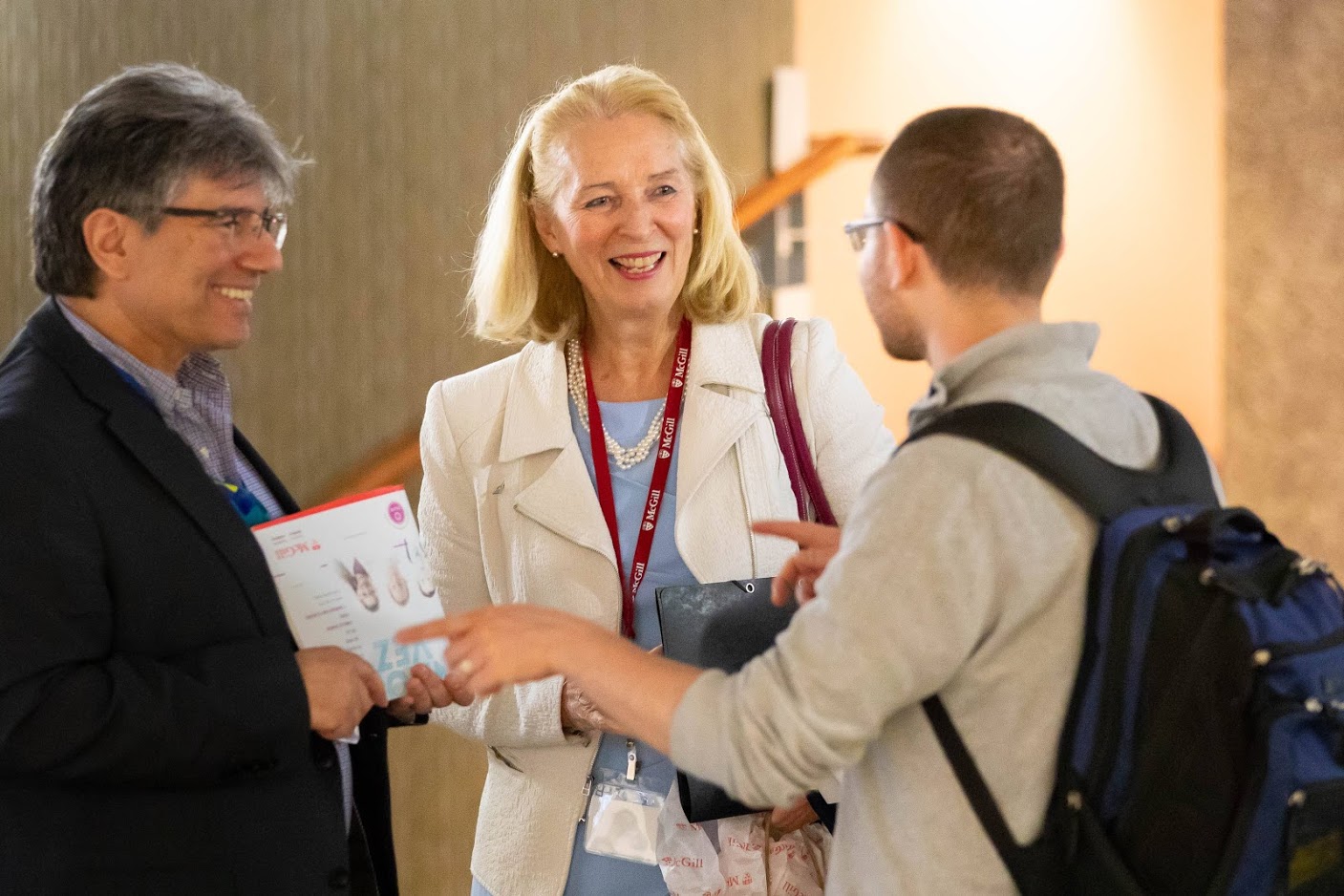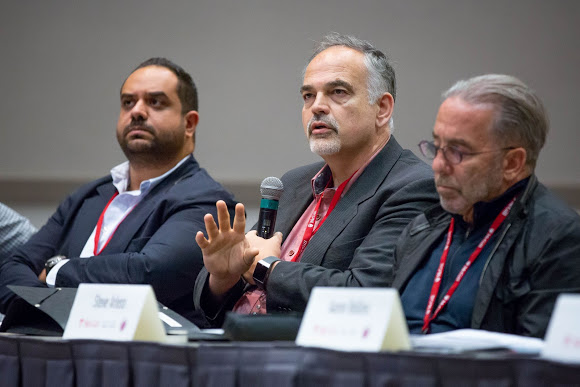 May 25, 2018