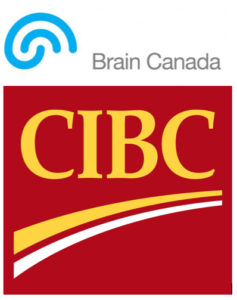 On April 19, CIBC announced a $500,000 gift to Brain Canada to fund the recipients of the CIBC – Brain Canada Brain Cancer Training Awards. These awards are designed to promote the next generation of Canadian neuroscience researchers by providing them with guidance, mentorship and training under the direction of world-leading researchers. CIBC's donation is being matched by the Government of Canada through the Canada Brain Research Fund (CBRF), a partnership with Brain Canada.

At a special awards ceremony hosted by the Montreal Neurological Institute (MNI) at McGill University at noon, seven Canadian neuroscientists – six from Ontario and one from Quebec – were awarded studentships and fellowships worth a total of $1 million.

The four studentships valued at $30k per year for three years were awarded alongside three fellowships of $50k per year for three years, with all seven recipients receiving an additional $5k career development supplement. A significant investment in Canada's most promising researchers, these funds will accelerate their progress and contribution to our understanding of the brain.

"CIBC is committed to causes that matter to our clients, employees and communities. With a focus on cancer, we are committed to working with organizations who support those living with cancer; research into early detection and advanced treatment methods; and ultimately towards finding a cure." said Sylvain Vinet, Regional Head, Retail Distribution, CIBC. "We are extremely proud to be partnering with Brain Canada and the CBRF to further the research of young Canadian neuroscientists, and enable them to remain in Canada and build their careers here. We wish the seven recipients every success with their research."

Inez Jabalpurwala, President and CEO of Brain Canada added, "Supporting the next generation of brain researchers – doctoral/postdoctoral trainees – is a key purpose of the Canada Brain Research Fund. The recipients of these awards are among our best and brightest, and their research will cover a range of areas, including the risks associated with benign tumours, brain shift in image-guided neurosurgery, malignant gliomas, embryonic brain tumours and the quality of life in brain cancer survivors. Brain Canada is grateful to CIBC for their contribution to this important initiative—one that will accelerate the research as well as the careers of the recipients. Ultimately, all Canadians will benefit from this investment."

Of the overall award fund of $1 million, $500k constituted CIBC's contribution, with the remaining $500k matched by the Government of Canada through the CBRF. Announced in Budget 2011, the CBRF is a public-private partnership between the Government of Canada and Brain Canada to support Canada's world-class brain research. Over a six-year period, Government will match, on a 1:1 basis, up to $100 million of private and non-governmental donations.

The recipient based at the Montreal Neurological Institute at McGill University, was joined by Dr. Guy Rouleau, Director of the Montreal Neurological Institute. Also present to congratulate the recipients were Lili de Grandpré, Vincent Castellucci and Inez Jabalpurwala of Brain Canada, and Sylvain Vinet of CIBC.

CIBC – BRAIN CANADA BRAIN CANCER TRAINING AWARDS 2013 Studentships:

Ms. Vincy Chan, University of Toronto

Mr. Ian Gerard, McGill University

Ms. Nishani Rajakulendran, University of Toronto

Ms. Mohini Singh, McMaster University

Fellowships:

Dr. Deena Mohamad Ameen Gendoo, The Hospital for Sick Children

Dr. Nadine Richard, Princess Margaret Hospital

Dr. Katherine Rowland, The Hospital for Sick Children

About CIBC

CIBC (CM: TSX;NYSE) CIBC is a leading North American financial institution with nearly 11 million personal banking and business clients. CIBC is committed to supporting causes that matter to our clients, our employees and our communities. We aim to make a difference in communities through corporate donations, sponsorships and the volunteer spirit of employees. In 2012, CIBC contributed more than $38 million to charitable and non-profit initiatives in Canada to support national, regional and local organizations. You can find other news releases and information about CIBC here

Brain Canada

Brain Canada is a national charitable organization with the mission of accelerating the pace of Canada's world-class brain research in order to advance our understanding of the brain, and develop diagnostics, treatments and ultimately cures for brain disorders. The Government of Canada has committed to match up to $100 million of private and non-governmental contributions to Brain Canada over six years, through the Canada Brain Research Fund. For more information about Brain Canada click here

April 19, 2013